Drunken Antarctica scientists 'fighting and exposing themselves', report says
One researcher was found brewing beer in a laboratory
Serina Sandhu
Tuesday 06 October 2015 16:04 Comments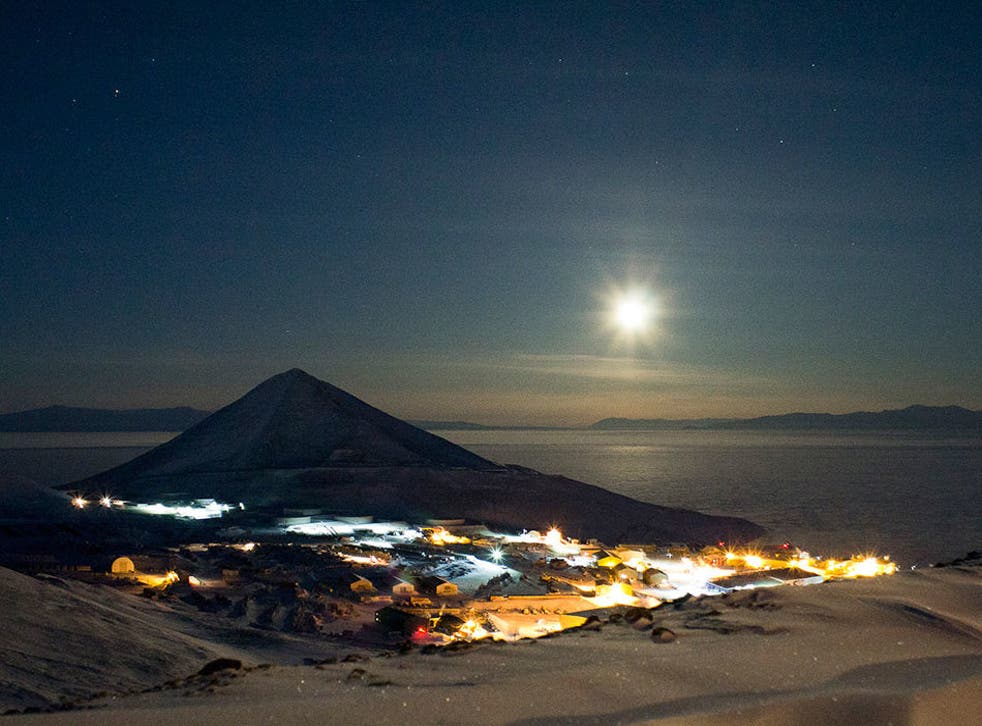 Scientists at American bases in Antarctica should be subject to regular breathalyser tests because they are prone to alcohol abuse, a report has said.
The audit carried out by the National Science Foundation's (NSF) Office of the Inspector General of the US Antarctic Program (USAP) warned of the "unpredictable behaviour" created by scientists consuming alcohol.
According to the report, had "led to fights, indecent exposure, and employees arriving to work under the influence".
Although the McMurdo base has three bars and the Amundsen-Scott South Pole station has a small shop where alcohol can be bought, it is illegal to consume alcohol in work centres and during working hours.
However, the audit report stated that one HR manager estimated up to 75 per cent of disciplinary action carried out by her company was related to alcohol misuse.
It also found a researcher had been brewing beer in a science laboratory but said no action was taken, raising concerns about the "lax enforcement" of the USAP Code of Conduct.
In a statement reported by Wired, NSF spokesman Peter West said: "Alcohol-related misconduct is not disproportionately represented at the Antarctic stations."
But the report concluded: "Since alcohol abuse does occur in the USAP program, workplace safety could be enhanced if [breathalyser] tests were administered to all USAP participants endangering themselves or others due to the influence of alcohol."
It added that breathalysers should be routinely calibrated.
While the US government owns and operates the bases in Antarctica, it is not US territory. The audit recommended the legality of a requirement for breathalyser testing be reviewed, which the NSF said it would look into.
Wired also reported a tee-total mandate at the bases was being considered.
Register for free to continue reading
Registration is a free and easy way to support our truly independent journalism
By registering, you will also enjoy limited access to Premium articles, exclusive newsletters, commenting, and virtual events with our leading journalists
Already have an account? sign in
Join our new commenting forum
Join thought-provoking conversations, follow other Independent readers and see their replies