Pastry chef Duff Goldman suggests Donald Trump's inauguration cake looks remarkably like one he made for Barack Obama
The chef tweeted a picture of the two cakes, saying pointedly he did not make Mr Trump's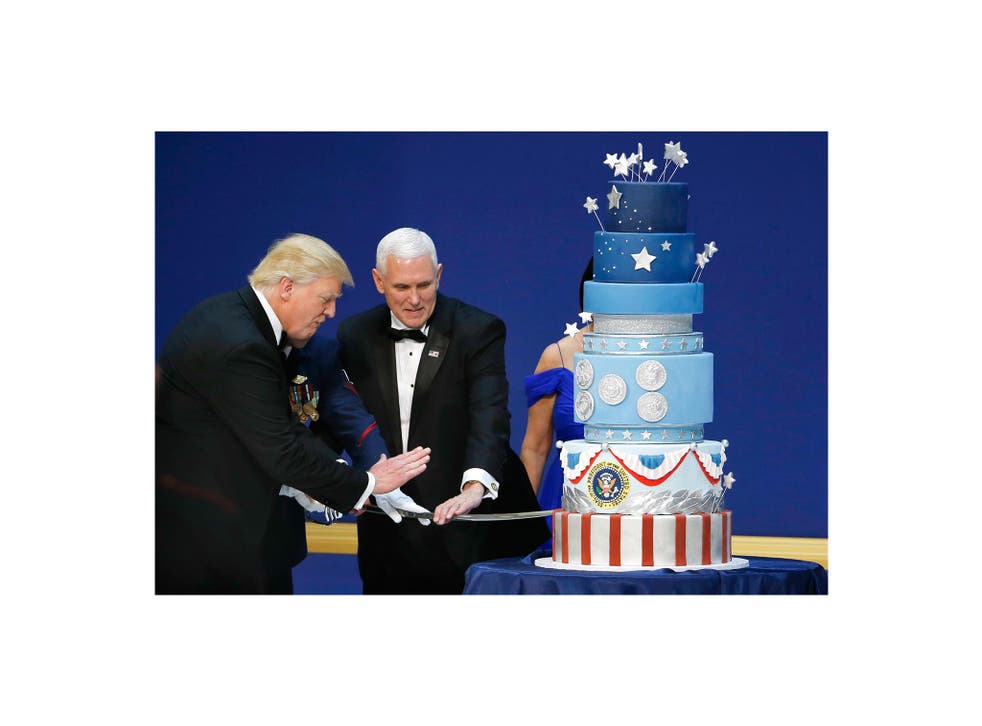 A celebrity chef has suggested a cake made for Donald Trump's inauguration celebrations looks remarkably similar to one he made for Barack Obama four years ago.
Duff Goldman tweeted a picture of the two cakes, saying pointedly that he was not involved in Mr Trump's one.
"The cake on the left is the one I made for President Obama's inauguration 4 years ago. The one on the right is Trumps. I didn't make it," the chef wrote.
Twitter users reacted strongly to the picture, with one person claiming: "It's an exact rip-off – down to the last star. 100% Plagiarism."
The tweet started a discussion about who would have been responsible for designing Mr Trump's inauguration cake.
Some suggested the staff in charge of making the cake may have been the same.
Mr Goldman, who owns cake shops Charm City Cakes and Cakemix, previously said making Mr Obama's inauguration cake was "a lot of pressure".
At the time, he told the Washington Post: "When you're doing a cake like this, you know that everybody is going to be looking at it.
Trump Inauguration protests around the World

Show all 14
"The more recognition you get for something that you do, the greater the pressure becomes, because more people are looking for a mistake. So you really gotta make sure your work is top-notch."
Mr Obama's inauguration cake was made with an 18-inch base that went from light blue to navy blue at the top.
One layer had red stripes and another one featured red, white and blue bunting.
The cake also displayed the presidential seal and the five branches of the military made with fondant, gum paste and icing and stars attached to wires finished off the decorations.
Join our new commenting forum
Join thought-provoking conversations, follow other Independent readers and see their replies