1,000-year-old Viking sword unearthed by Icelandic goose hunters
One of the hunters said the weapon was 'just lying there on the ground, waiting to be picked up'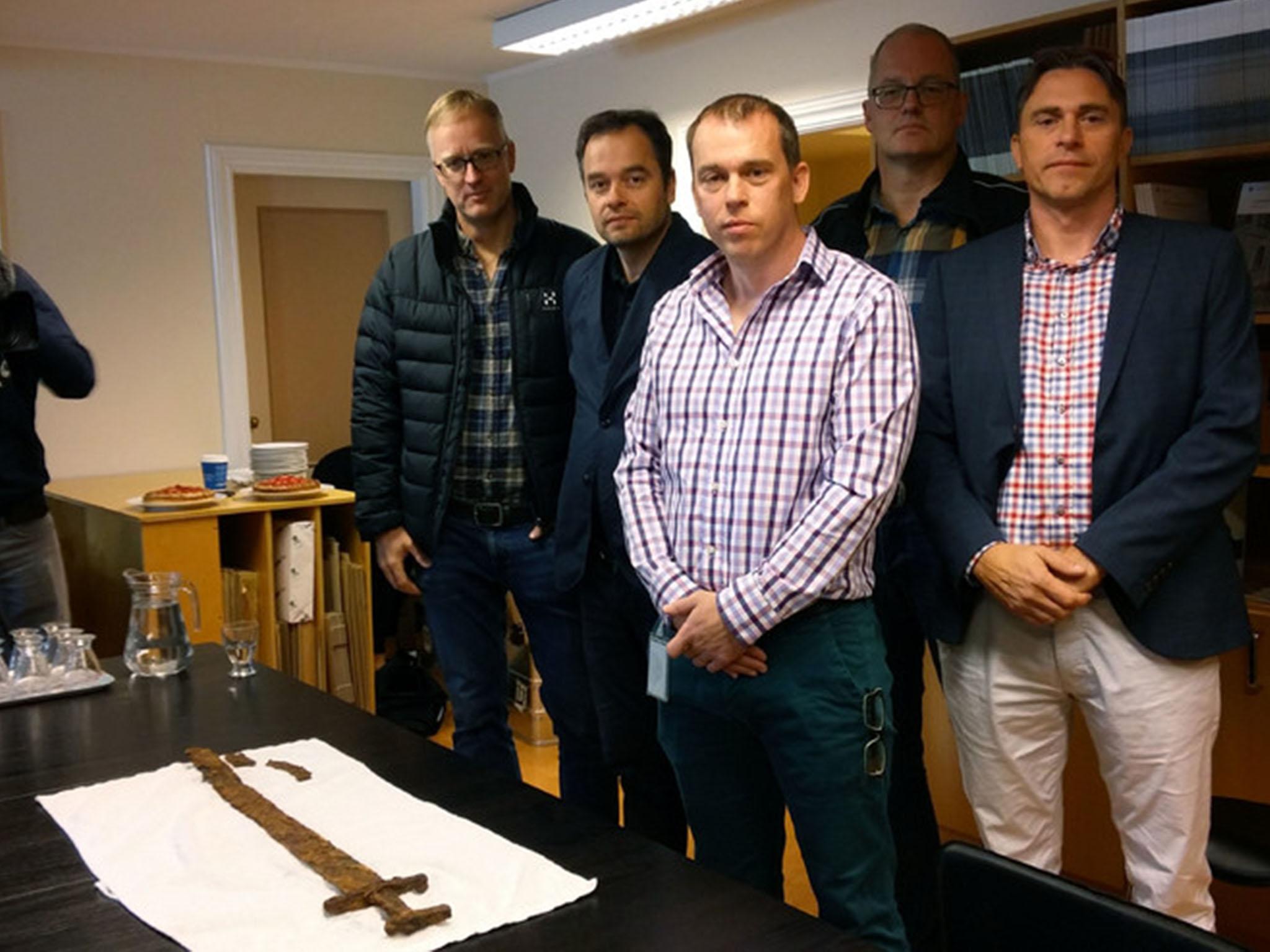 A well-preserved Viking sword thought to be over 1,000-years-old has been unexpectedly unearthed by a group of men on a goose hunting trip in Iceland.
The five friends discovered the weapon by chance while walking in the Skaftárhreppur region of southern Iceland, an area recently affected by severe floods.
One of the hunters, Runar Sighvatsson, said the weapon was "just lying there on the ground, waiting to be picked up".
Arni Bjorn Valdimarsson, who stumbled upon the blade, posted a photo of it on Facebook and was contacted shortly afterwards by Iceland's Cultural Heritage Agency keen to make inquiries.
Agency director Kristin Huld Sigurdardottir said such a find was very rare in Iceland and suggested the site where it was discovered might once have been a pagan burial ground.
"We date the sword to circa 950AD or even before that," she told Visir News. "We are very excited by this find as it is only the 23rd Viking sword to be found in Iceland.
World news in pictures
Show all 50
"There might be some remains of [its old] scabbard on the blade but we will know more about this when the conservators have done a thorough search."
The agency has so far declined to reveal the precise location of the site where the sword was found so as to allow their experts time to study the area and perform a full survey before the inevitable hordes of tourists and amateur archaeologists descend.
Join our commenting forum
Join thought-provoking conversations, follow other Independent readers and see their replies