100,000 march in Georgia to call for new election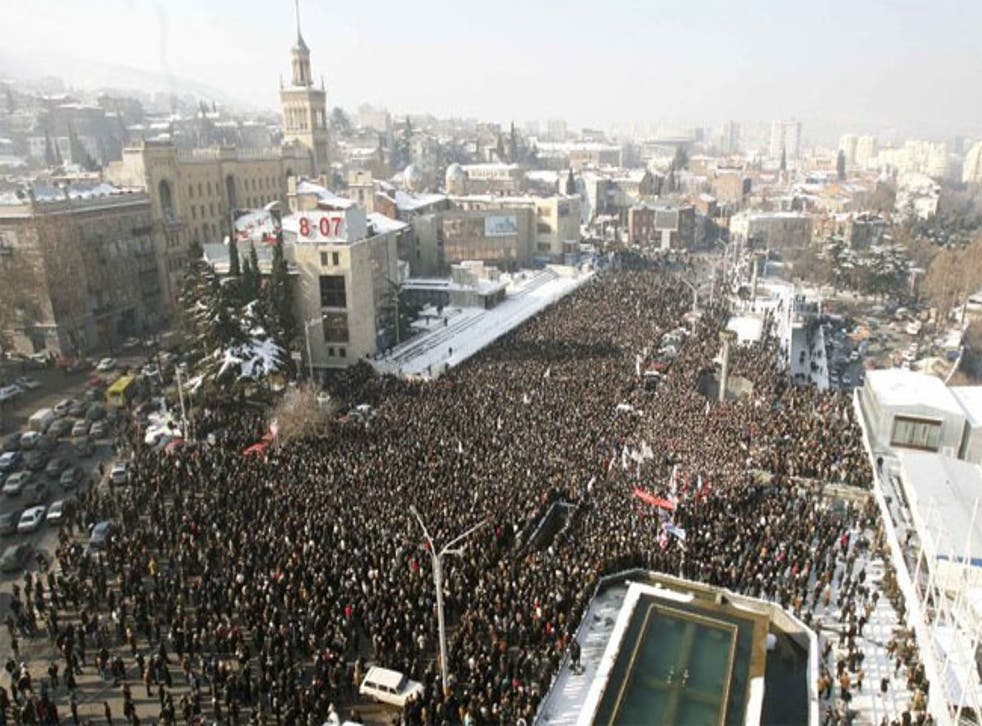 Tens of thousands of opposition supporters marched in the Georgian capital yesterday against what they denounced as massive vote fraud that helped United States-allied Mikhail Saakashvili to win a second presidential term.
Organisers said 100,000 demonstrators marched for several hours across downtown Tbilisi in freezing weather to demand a recount of the 5 January election. Official results confirmed yesterday that Mr Saakashvili had won enough votes to avoid a second round run-off against second-placed Levan Gachechiladze, who received a quarter of the votes.
Mr Gachechiladze and his supporters denounced the official count as a sham, saying it reflected a massive government effort to rig it. They said election officials responsible for ballot tinkering must be prosecuted, and demanded a run-off between Mr Saakashvili and Mr Gachechiladze.
The opposition leader also demanded regular access to state television, which has focused on covering Mr Saakashvili, 40. "Georgia doesn't have a legitimate president," Mr Gachechiladze told the rally.
Observers from the Organisation for Security and Cooperation in Europe gave a mixed assessment of the election, calling it a "triumphant step" for democracy but pointing to an array of violations.
In 2003, mass protests ousted the previous president, Eduard Shevardnadze, and brought Mr Saakashvili to power. But his popularity has plunged, particularly after a brutal police crackdown on an opposition rally in November. The police did not intervene in yesterday's march.
The dispute has raised fears of instability in country, where the United States and Russia are vying for influence. Georgia sits on a strategic oil pipeline carrying Caspian crude oil to the West.
Join our new commenting forum
Join thought-provoking conversations, follow other Independent readers and see their replies