100 years since the assassination of Archduke Franz Ferdinand: A divided Sarajevo marks the event that triggered the Great War
Bosnian Serbs and Serbian leaders have boycotted the official commemorations
Laura Wilkinson
Saturday 28 June 2014 21:24 Comments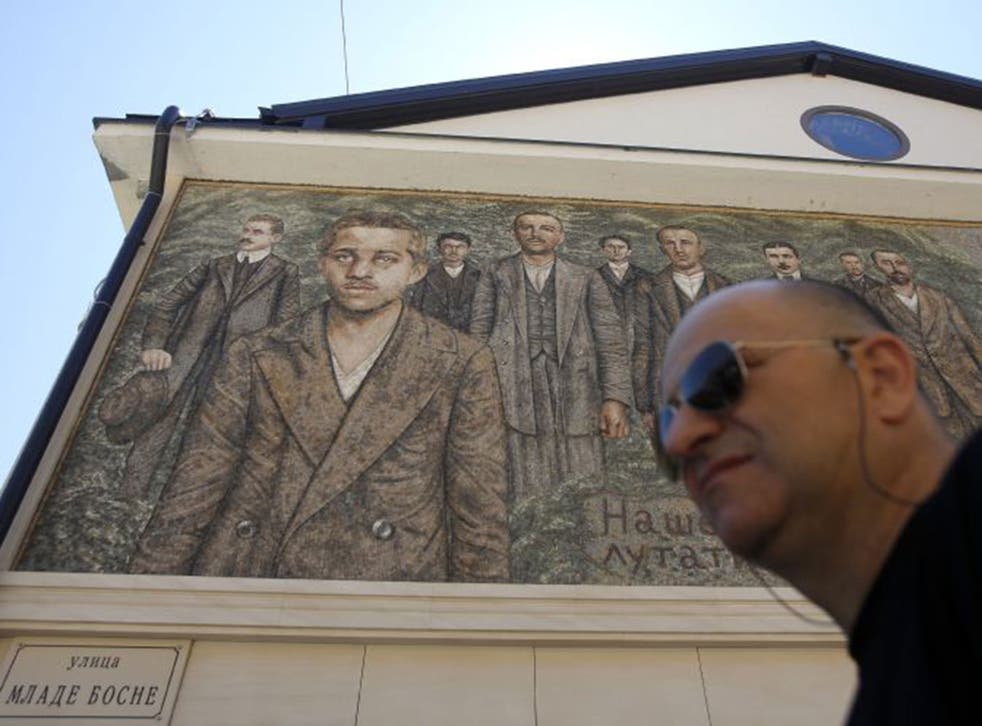 Whether by accident or design, it was a day that triggered the outbreak of a war that took the lives of more than 37 million people. Yesterday marked the 100th anniversary of the assassination of the Archduke of Austria-Hungary, Franz Ferdinand, which in turn led to the First World War.
On 28 June 1914, Bosnian Serb Gavrilo Princip shot the archduke and his wife as they drove through the streets of Sarajevo. But commemorations in Sarajevo yesterday served as a reminder of the divisive legacy that the 19-year-old assassin left behind.
While the Bosnian capital played host to cultural and sporting events, Bosnian Serbs and Serbian leaders boycotted the official commemorations. They saw the events as an attempt to blame Bosnian Serbs for the First World War – which led to the formation of independent Yugoslavia – and for the ethnically charged conflicts that then hastened the country's dissolution in the 1990s.
In an alternative event to mark the centenary, Bosnian Serbs, along with the Serbian Prime Minister, Aleksandar Vucic, paid tribute to Princip in the Drina river town of Visegrad, scene of some of the worst atrocities committed during the 1992-95 Bosnian war.
Former British ambassador to Belgrade and Sarajevo Charles Crawford said that 28 June also marks the Serbian religious holiday of Vidovdan, on which Serbs commemorate the Battle of Kosovo in 1389. "This is a huge national day and happens to be a big deal in Serbian psychology. I would be surprised if the Serbs didn't boycott the Sarajevo commemoration," he said.
Following the 1992-95 war, Bosnia was divided into two autonomous regions in a highly decentralised system of ethnic power-sharing that has stifled development.
But yesterday artists and diplomats declared a new century of peace and unity in Europe as the Vienna Philharmonic performed a repertoire reminiscent of the Habsburg empire, including Haydn, Schubert, Berg and Brahms. "This is a symbolic concert in a symbolic location," violinist Clemens Hellsberg said.
In London, the Queen and the Duke of Edinburgh paid tribute to the hundreds of thousands of First World War volunteers, in the Drumhead Service of Remembrance at the Royal Hospital Chelsea.
Register for free to continue reading
Registration is a free and easy way to support our truly independent journalism
By registering, you will also enjoy limited access to Premium articles, exclusive newsletters, commenting, and virtual events with our leading journalists
Already have an account? sign in
Join our new commenting forum
Join thought-provoking conversations, follow other Independent readers and see their replies