Historian rejects claim Adolf Hitler had a micropenis
German dictator could have suffered from medical condition called 'hypospadias'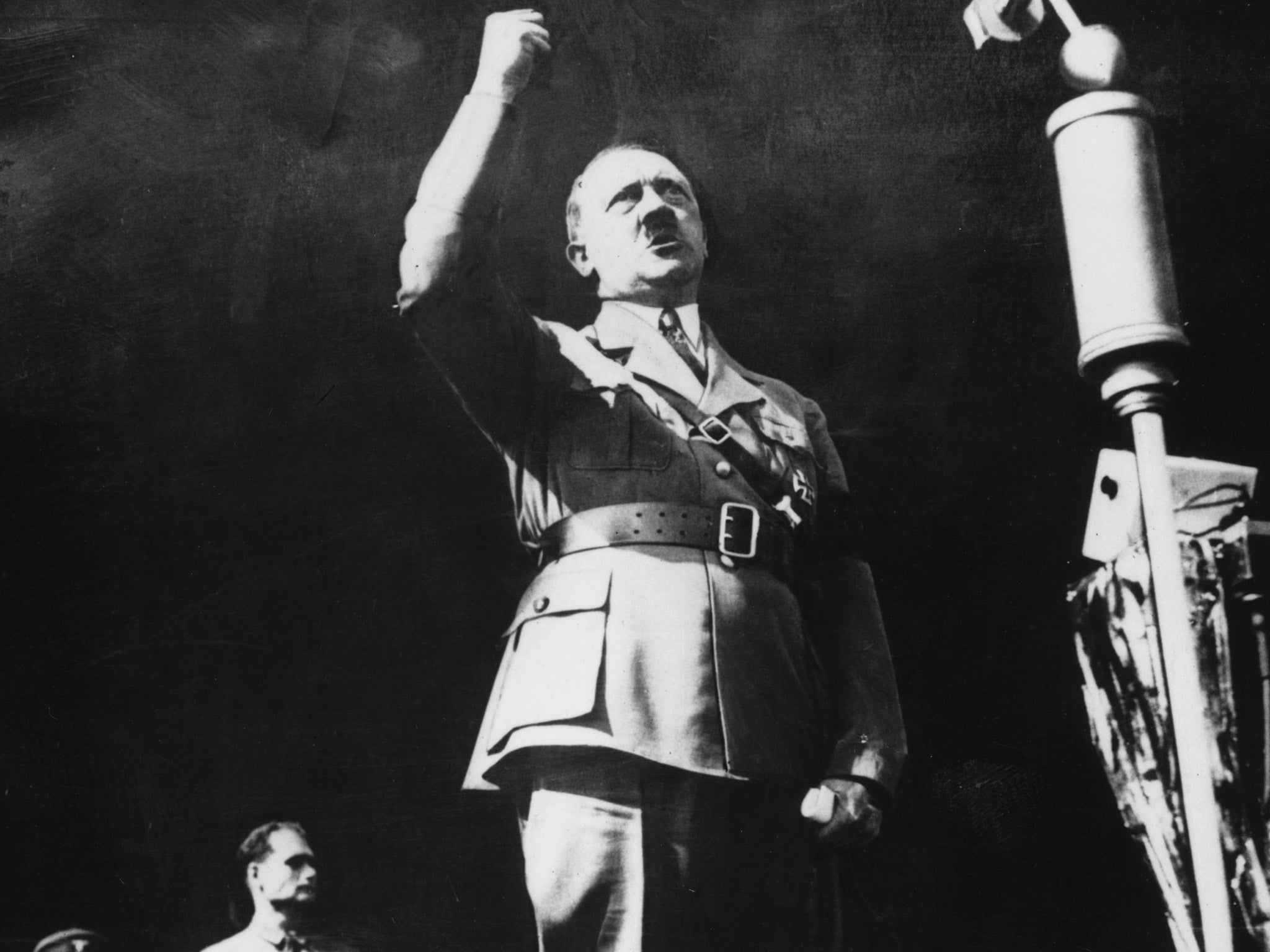 A historian has urged caution over claims that Adolf Hitler had a micropenis.
In a book published last year called Hitler's Last Day: Minute by Minute, two historians - Jonathan Mayo and Emma Craigie - claimed the German dictator suffered from a condition that can lead to several complications with the penis - one of means the man has a "micropenis".
On Monday, the claim resurfaced and was picked up by media outlets around the world.
However, in an email interview with The Independent, Ms Craigie urged caution surrounding the reports, saying that any suggestion he had a micro-penis because he potentially suffered from hypospadias was a "leap" and that she had not seen any evidence to suggest anything more than general hypospadias.
The condition - which is believed to occur in 1 in 300 men - is a birth defect which means the urethra forms at the bottom of the shaft or the base of the penis rather than the tip.
This means more of the penis is fused to the body, meaning in some instances it can appear smaller.
World news in pictures
Show all 50
Ms Craigie and Mr Mayo write in their booke: "Hitler himself is believed to have had two forms of genital abnormality: an undescended testicle and a rare condition called penile hypospadias in which the urethra opens on the underside of the penis."
Hitler's personal doctor, Dr Theodor Morell, is believed to have noted Hitler's hypospasdias and given him hormones, amphetamines and cocaine to boost his sex drive.
German historian, Volker Ulrich, has previously claimed he uncovered prison records showing Hitler did have had an undescended right testicle - confirming rumours which have circulated since the Second World War.
The records, made by medical officer Dr Josef Steiner Brin when Hitler was briefly jailed for a failed coup in 1923, said that he had "right-sided cryptorchidism" but was otherwise "healthy" and "strong".
Cryptorchidism is caused by a testicle not descending into the scrotum during puberty.
Join our commenting forum
Join thought-provoking conversations, follow other Independent readers and see their replies