Residents of French town where cancer rate is nearly double the average file criminal complaint against polluting companies
Groundbreaking action takes fight to one of Europe's most toxic industrial regions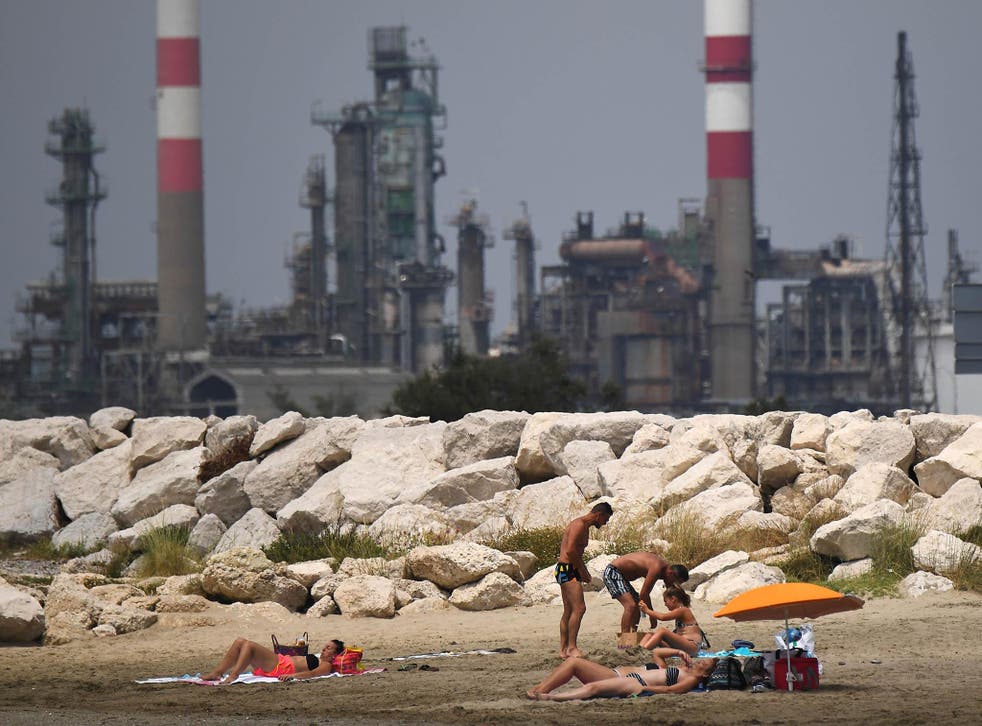 The line of giant chimneys ceaselessly belching smoke in the air stretches to the horizon in one of the most polluted industrial zones in Europe.
For years, the inhabitants of Fos-sur-Mer, France accepted their illnesses — for example, a cancer rate that is double the national average — in exchange for jobs in the nearly 200 factories, warehouses, gas terminals and industrial sheds that surround them.
Doctors' waiting rooms were often full. At the cemetery, tombstones recorded the deaths of young men cut down in their prime. In addition to the cancer rate, the asthma rate is also considerably higher than the national average, according to a publicly funded health study.
But citizens in this otherwise sun-dappled corner of the Mediterranean, just west of Marseille, decided not long ago that they would take action, whatever their misgivings about losing their jobs.
In a groundbreaking move, they took their fight to a place rarely used in France to resolve such disputes: the country's justice system.
Climate change: Decade's defining issue in pictures

Show all 20
Many of the citizens of Fos-sur-Mer have banded together to file a criminal complaint accusing the steel, oil and petrochemical companies in the region of putting their lives at risk. It is a first in France: Hundreds of citizens taking on an entire region's industry in court and threatening criminal sanctions.
Nearly 20 per cent of France's factories classified as high risk by the European Union are clustered in Fos-sur-Mer, built alongside a giant inland lagoon.
The citizens are calling into question a decades-old state industrial strategy that looked to pack as much heavy industry as possible into a confined area without questioning the human costs.
Now the state, typically seen in France as the ultimate protector, is being blamed for failing to shield residents from the pollution and is accused of going easy on the companies for decades and damaging the health of the whole region along the way.
Whatever the outcome of the lawsuits, both criminal and civil, the novel legal battle underway in Fos-sur-Mer is likely to have far-reaching effects on citizen efforts to push back against polluters in France.
"This is a first," said Christelle Gramaglia, sociologist at the National Research Institute for Environment, Agriculture, Food. "In Fos, the originality of it is, you've got the unions in the factories who are saying: The residents' problems are the same as ours."
The New York Times
Register for free to continue reading
Registration is a free and easy way to support our truly independent journalism
By registering, you will also enjoy limited access to Premium articles, exclusive newsletters, commenting, and virtual events with our leading journalists
Already have an account? sign in
Register for free to continue reading
Registration is a free and easy way to support our truly independent journalism
By registering, you will also enjoy limited access to Premium articles, exclusive newsletters, commenting, and virtual events with our leading journalists
Already have an account? sign in
Join our new commenting forum
Join thought-provoking conversations, follow other Independent readers and see their replies