Airbnb in Paris to collect city taxes as site upsets hotels and residents
Luxury hotels have blamed service for fall in bookings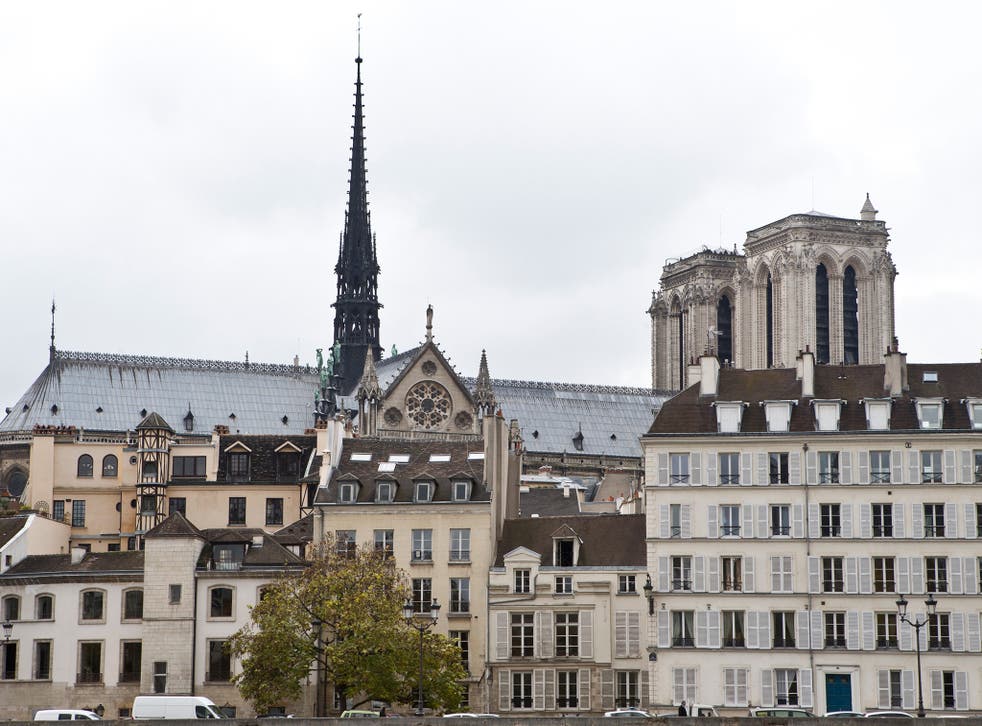 The online home-rental site Airbnb has agreed to collect "tourist taxes" for the city of Paris in an apparent attempt to quell growing criticism of its success in the French capital.
With more than 50,000 flats and houses advertised for rent – from around €150 (£109) a night to €1,000 (£730) – Paris is by far the biggest market for Airbnb worldwide, with the number of residences available having risen from just a few thousand in 2012.
The success has angered hotels, including some of the the city's five-star "palaces". It has also annoyed Parisians who complain that their quiet residential blocks are being invaded by noisy and insensitive tourists. In an attempt to prove that it is a good corporate citizen – and here to stay – Airbnb has agreed to collect the small daily tourist charge levied on hotel guests by the Paris town hall.
The website's customers in Paris will have to pay an extra 0.83 euro centimes (60p) per person per night which will be handed over to the city's authorities. Previously, accommodation owners were supposed to collect the tax but many failed to do so.
"We are grateful for our strong relationship with the French authorities and are proud to launch this simplified tax process in our number one city," said Nicolas Ferrary, Airbnb director in France.
The shift will only partially assuage the apparent anger of Paris hotel owners and managers who blame Airbnb, at least in part, for a small – less than 1 per cent – fall in hotel bookings this year. Even the most expensive and renowned Paris hotels have spoken about feeling the pinch recently.
The Bristol, close to the Élysée Palace and a favoured haunt of Hollywood stars, suffered a 20 per cent drop in revenue in the first half of this year.
In terms of being potential competition, most of the 50,000 Parisian homes offered for short lets on Airbnb are relatively cheap. There are, however, around 400 properties which cost at least €500 (£365) a night and about 40 which charge €1,000.
Travel agenda - 8/05/2015

Show all 8
These luxury flats are proving attractively anonymous to some celebrities and other potentates, who might find Paris hotels too "public". Some Airbnb properties even provide extras such as concierge services. The hotels complain that the competition is unfair because home owners – who are allowed under French law to sub-let their home for 12 weeks a year – do not face the same burden of regulation and taxes.
For its part, Airbnb has previously stated that it is not in competition with luxury hotels, saying the accommodation offered provides a different experience.
Others are also seemingly unhappy. Some residents in tourist areas around the city, such as Le Marais, complain that their quiet apartment blocks are becoming holiday resorts in the summer months. "It's party time every night," one Parisian man told Le Figaro. "The young guests are often very drunk. They shout and stop me from sleeping."
Register for free to continue reading
Registration is a free and easy way to support our truly independent journalism
By registering, you will also enjoy limited access to Premium articles, exclusive newsletters, commenting, and virtual events with our leading journalists
Already have an account? sign in
Register for free to continue reading
Registration is a free and easy way to support our truly independent journalism
By registering, you will also enjoy limited access to Premium articles, exclusive newsletters, commenting, and virtual events with our leading journalists
Already have an account? sign in
Join our new commenting forum
Join thought-provoking conversations, follow other Independent readers and see their replies