Ajax fans rally outside home of football player who suffered brain damage
Abdelhak Nouri suffered heart rhythm problems and collapsed on the pitch while Ajax played German club Weder Bremen in Austria on 8 July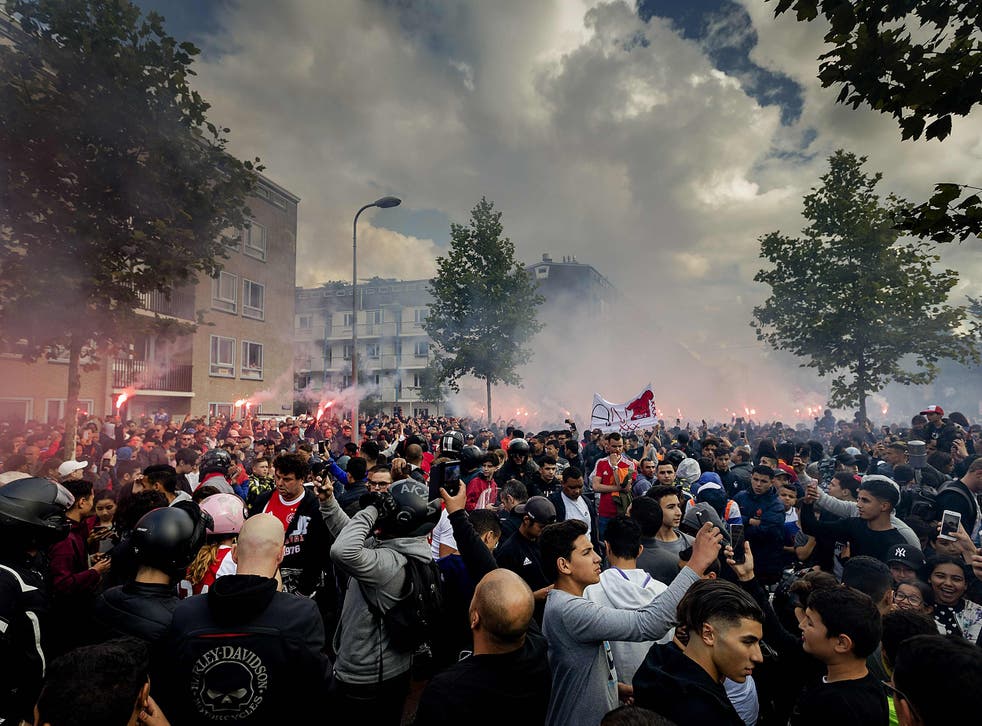 Hundreds of Ajax fans have gathered outside the family home of a Dutch footballer who has been left with permanent brain damage after collapsing during a friendly match.
Abdelhak Nouri suffered heart rhythm problems and collapsed on the pitch while Ajax played German club Weder Bremen in Austria on 8 July.
The 20-year-old, known as Appie, was airlifted to an Austrian hospital and was later transferred to a facility in Amsterdam.
A club statement revealed he has no chance of recovering from "serious and permanent brain damage" caused by a lack of oxygen.
"The diagnosis was made that a lot of [his] brain is not functioning," it explained.
Ajax fans rallied outside the youngster's family home in the Geuzenveld district of Amsterdam and chanted his name on Saturday.
Supporters were seen unfurling banners saying "Stay Strong Appie" and lit flares in the huge show of support, according to the BBC.
Tributes and pictures from the emotional scenes poured in on social media.
Photographer John Jacques tweeted: "The heartbreaking emotions in this photo. Ajax fans support the family of Abdelhak Nouri, who was declared braindead post cardiac arrhythmia."
Fenerbache star Robin Van Persie said: "Devastating news about Abdelhak Nouri. I wish him and his family all the strength in the world #StayStrongAppie."
Manchester United defender Demetri Mitchell tweeted: "I remember playing against Abdelhak Nouri and thinking what a player! Such sad news."
Join our new commenting forum
Join thought-provoking conversations, follow other Independent readers and see their replies