Aldi workers discover cocaine worth £10m stuffed into crates of bananas in Berlin
'Pure chance' discovery of 140kg of smuggled drugs from Colombia delivered to branches of supermarket chain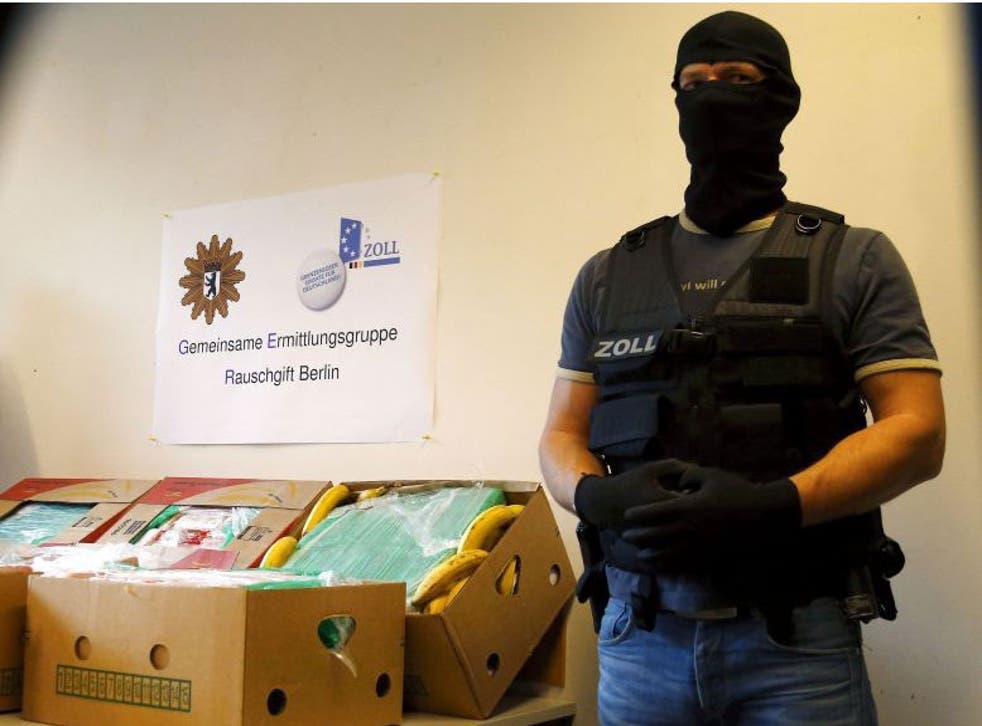 Aldi had to deal with an unusual delivery when they found a £10m haul of cocaine packed in banana crates in Berlin.
The smuggled drugs were sent to five branches of the discount supermarket chain on Monday.
A total of 140kg of the class A drug was found among the fruit in crates, making it the largest amount of cocaine found for around 15 years in the German capital.
Police believe it has a street value of up to £10m, or around €12m.
The head of Berlin's anti-drugs squad told reporters the crates had come from Colombia via the German port of Hamburg as part of a consignment of 1,134 boxes and the discovery was "pure chance".
"We were of course surprised," said Olaf Schremm. "I don't know where the mistake was in the perpetrators' delivery chain."
Detective believes smugglers may have gone a bit bananas and made bungled the illegal shipment.
Officers searched more than 1,000 crates following the discovery but no more cocaine was found.
"The cocaine obviously wasn't meant for the supermarkets," a police spokesman told Der Tagesspiegel.
"Anyone waiting to take that delivery will have quite a problem on their hands."
The cocaine was carried away by masked police officers in bulletproof vests to be stored and eventually destroyed.
Additional reporting by Reuters
Register for free to continue reading
Registration is a free and easy way to support our truly independent journalism
By registering, you will also enjoy limited access to Premium articles, exclusive newsletters, commenting, and virtual events with our leading journalists
Already have an account? sign in