Alexander Grothendieck: Legal battle over 'scribblings' of 20th century's 'greatest mathematician'
Grothendieck's five children are disputing what they say is the paltry valuation of €45,000 placed on at least 30,000 pages of the documents by the French national library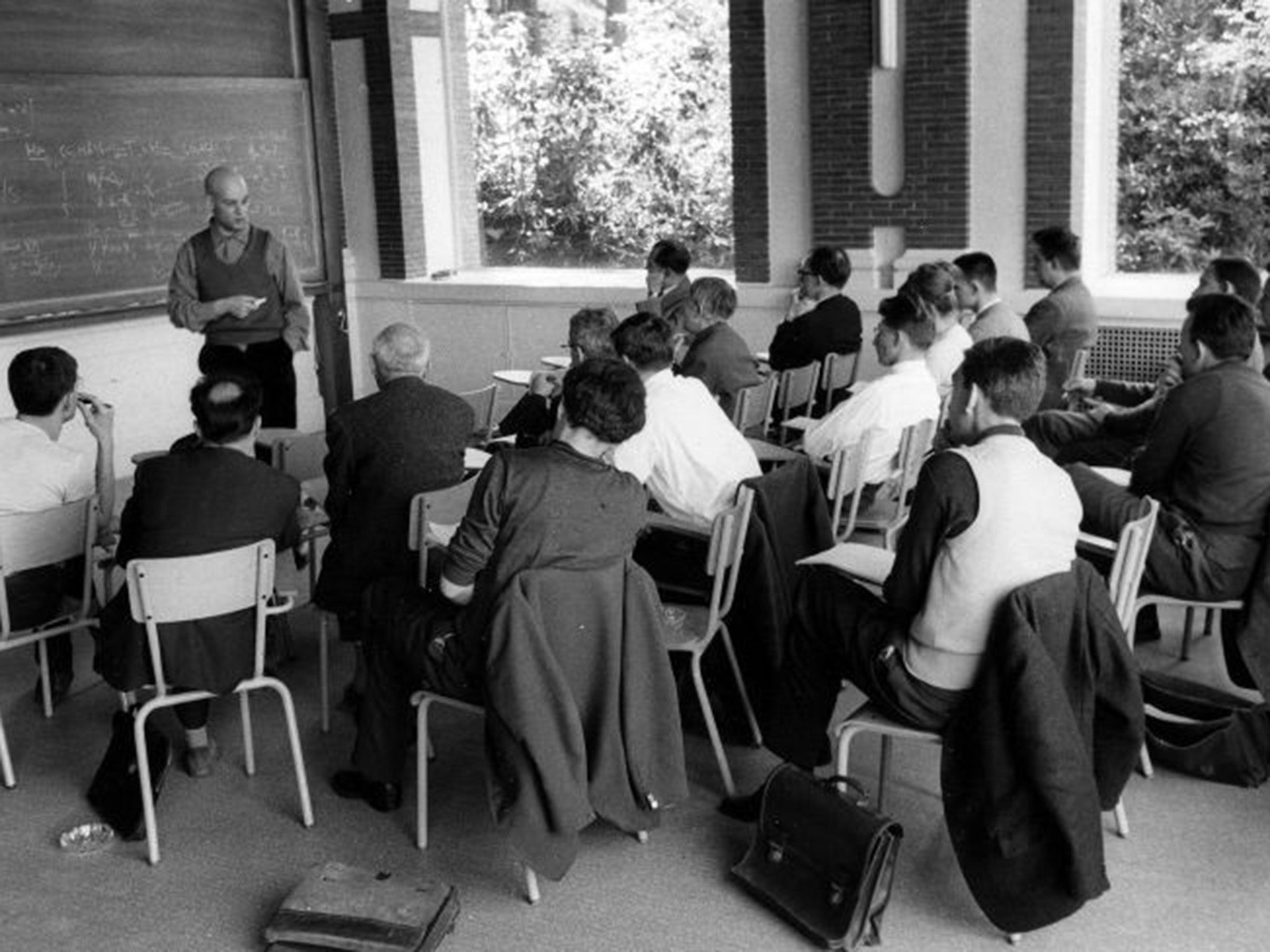 A three-way legal battle is raging over tens of thousands of pages of unpublished "scribbling" left behind by the acclaimed French mathematician Alexander Grothendieck when he died 14 months ago.
Grothendieck, regarded by some as the greatest mathematician of the 20th century, was a recluse for the last two decades of his life. His unpublished writing – "scribbling" was his own word – has long been the subject of speculation and argument.
Does it open new mathematical vistas, like his celebrated work in algebraic geometry, for which he won the "mathematical Oscar", the Fields Medal, in 1966? Grothendieck's discoveries in the 1960s on the profound relationship between spaces and numbers are still vital to modern genetics, robotics and cryptography.
Or do his notebooks, covering an estimated 50,000 densely packed pages, mostly concern his support for pacifist and ecological causes and his obsession in old age with "satanic influences"?
A former pupil who saw some of the unpublished work reported that there were pages and pages on the individual stories of the 76,000 French Holocaust victims (including Grothendieck's own father).
The mathematician's death in November 2014 raised hopes that the notebooks would be published or made available to experts and scholars. They have, however, become the subject of a three-way legal battle between the mathematician's children, the French national library and the University of Montpellier.
Grothendieck's five children are disputing what they say is the paltry valuation of €45,000 placed on at least 30,000 pages of the documents by the Bibliothèque Nationale de France. They are also disputing the claim of the University of Montpellier to own another 20,000 pages given to Grothendieck's alma mater by a former pupil in 2012.
The case has been placed in the hands of one of France's leading property and probate lawyers, Corinne Hershkovitch. A trial is likely later this year. Meanwhile, Grothendieck's children have provided five large metal trunks full of other documents to Jean-Pierre Gillot, a leading Parisian trader in rare manuscripts. They have asked him to establish a "fair" and "reasonable" market price for their father's work.
Wealthy American universities are circling with interest and open cheque books. There are thought to be at least 30,000 handwritten pages in the metal trunks. Those which do include mathematical work can take up to 10 hours a page for an expert to decipher.
Grothendieck, born in Germany and for a long time stateless, was naturalised French in 1971. He abandoned academic life in 1991 to become a subsistence farmer and militant pacifist and ecologist.
He has in recent years become an iconic figure to the radical green movement. His unpublished autobiography Récoltes et Semailles (Harvests and sowings), running to thousands of pages, has been posted on the internet.
Grothendieck was awarded two of world's most prestigious mathematics prizes – the Fields Medal in 1966 and the Crafoord Prize in 1988. He refused the second because, he said, science would be overturned by "a total destruction of civilisation… without historical precedent".
Three years later, Grothendieck – already something of a recluse – moved to Lasserre, a small village in the Pyrenees, and refused to see visitors, including his family.
Join our commenting forum
Join thought-provoking conversations, follow other Independent readers and see their replies