Putin critic Alexei Navalny jailed for 30 days for organising anti-corruption rallies
Over 800 people were detained in Moscow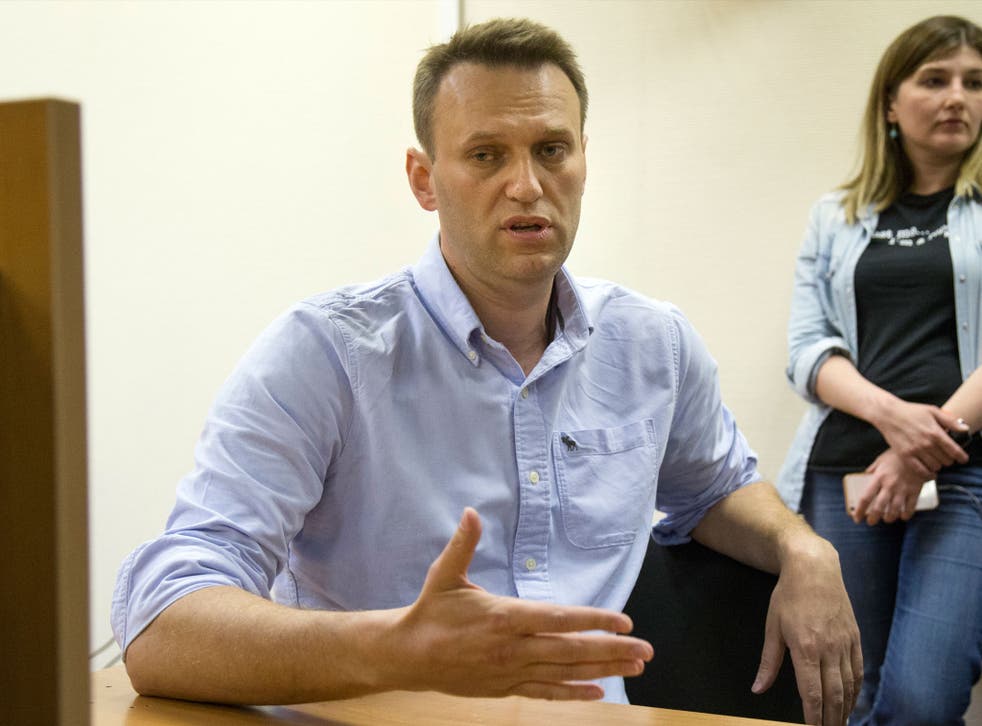 Prominent Kremlin critic Alexei Navalny has been jailed for 30 days by a court in Russia after authorities accused him of helping to organise public protests.
Mr Navalny was detained on his way to a protest in central Moscow – one of more than 100 organised across the country.
The demonstrations coincided with Russia Day, a national holiday, and triggered a fierce response from riot police who quickly swept in to make arrests.
Over 800 people were detained in Moscow, while in St Petersburg, about 500 were forced into police buses at a rally that drew up to 10,000 people.
Mr Navalny, who has vowed to stand in the 2018 Russian presidential election, possibly against Mr Putin if the incumbent decides to run for reelection, helped coordinate the demonstrations.
Some of the rallies were permitted by authorities and passed peacefully, but police cracked down brutally on others.
Mr Navalny's wife, Yulia, earlier said her husband was arrested at the entrance to his home in Moscow about half an hour before the demonstration was due to begin.
Mr Navalny was jailed in March after he organised massive anti-government protests across Russia.
Anti-Putin protests: Russian police arrest hundreds as thousands rally against Kremlin corruption
Then, thousands of anti-corruption protesters took to the streets of Moscow and other cities demanding the resignation of Prime Minister Dmitry Medvedev.
The political activist was sentenced to 15 days in prison after a court ruled he had disobeyed instructions from a police officer during the demonstration.
Mr Navalny is arguably Russia's best known and most popular opposition leader, running on a campaign to clean up Russia's political system and tackle corruption in politics and the courts, as well as huge disparities in wealth.
However, opinion polls suggest he would stand little chance of beating Mr Putin, who continues to enjoy favourable ratings.
Join our new commenting forum
Join thought-provoking conversations, follow other Independent readers and see their replies