400 arrested as left wing protesters clash with far-right in Germany
Demonstrators burned tires on a motorway and threw fireworks and flares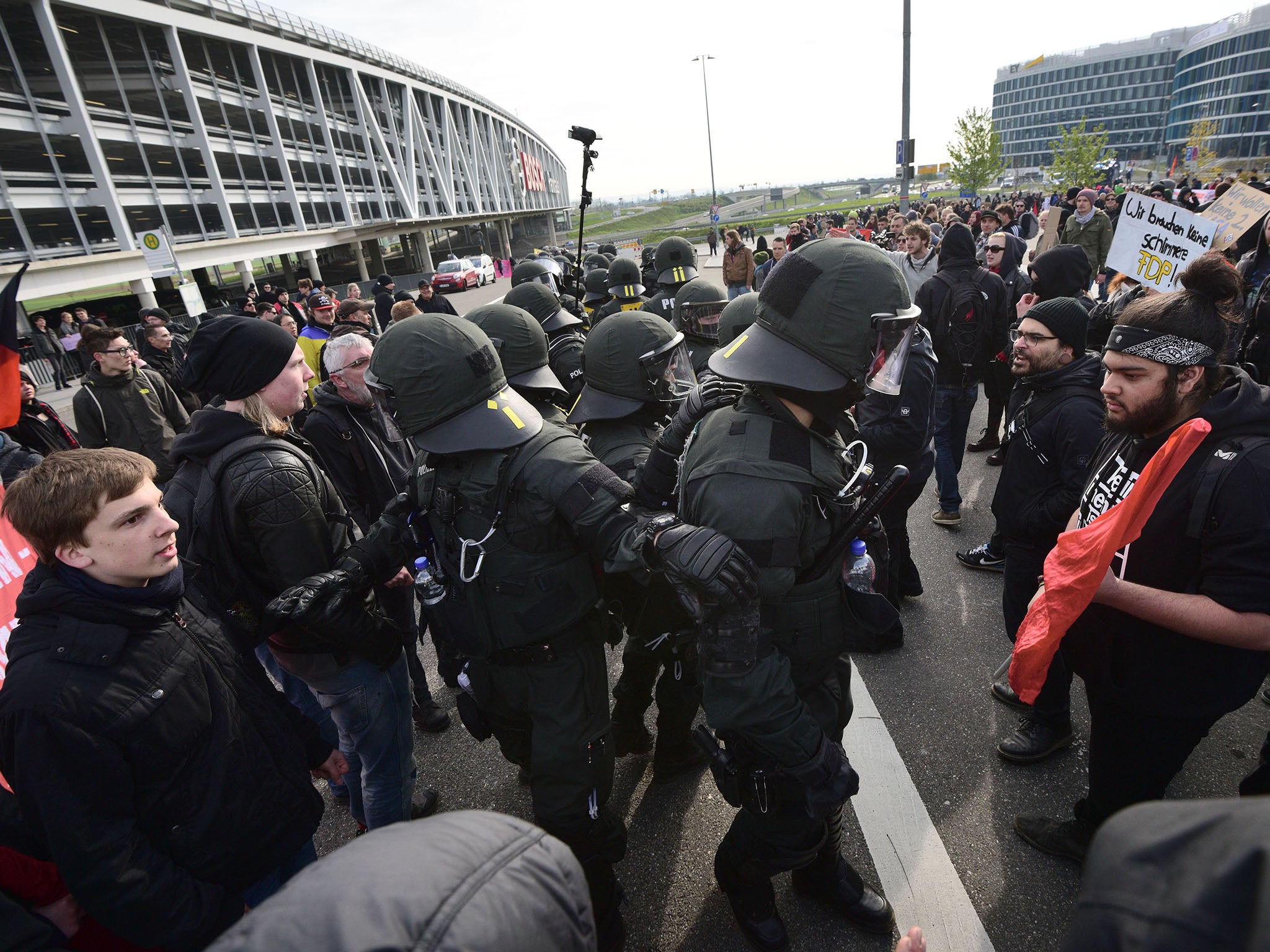 Hundreds of left-wing protesters have clashed with people attending a far-right party conference in the German city of Stuttgart.
Around 1,000 officers were deployed at the Alternative für Deutschland (AfD) party conference, as 400 arrests were made.
Demonstrators burned tires on a motorway and threw fireworks and flares at officers, according to a police spokesman. A police helicopter was sent to the scene, while water cannon and pepper spray were used on the crowds.
The conference at the Stuttgart Exhibition Centre, which was attended by nearly 2,000 AfD members, was delayed by an hour.
Footage on social media showed the protesters shouting slogans such as: "Keep refugees, drive Nazis away!" and "We'll get you all."
AfD, which wants to ban the burqa and outlaw minarets in Germany, is expected to announce that it is explicitly anti-Islamic during the meeting.
The party was due to set out its manifesto ahead of country's general election next year.
Proposals under consideration include withdrawing from the euro and the reintroduction of army conscription. But there are divisions among the party, particularly between its less extreme members and the leadership.
Hundreds arrested in Germany as far-right party meets
The anti-immigrant party won three key states in regional elections last month, claiming almost a quarter of the vote in the relatively poor eastern state of Saxony-Anhalt. AfD is now represented in eight state legislatures.
It has campaigned against Angela Merkel's open-borders approach, labelling the German chancellor's decision to accept a million migrants and refugees in 2015 as "catastrophic".
Join our commenting forum
Join thought-provoking conversations, follow other Independent readers and see their replies