Amazon 'used neo-Nazi guards to keep immigrant workforce under control' in Germany
Internet giant investigates abuse claims by foreign workers in its German warehouses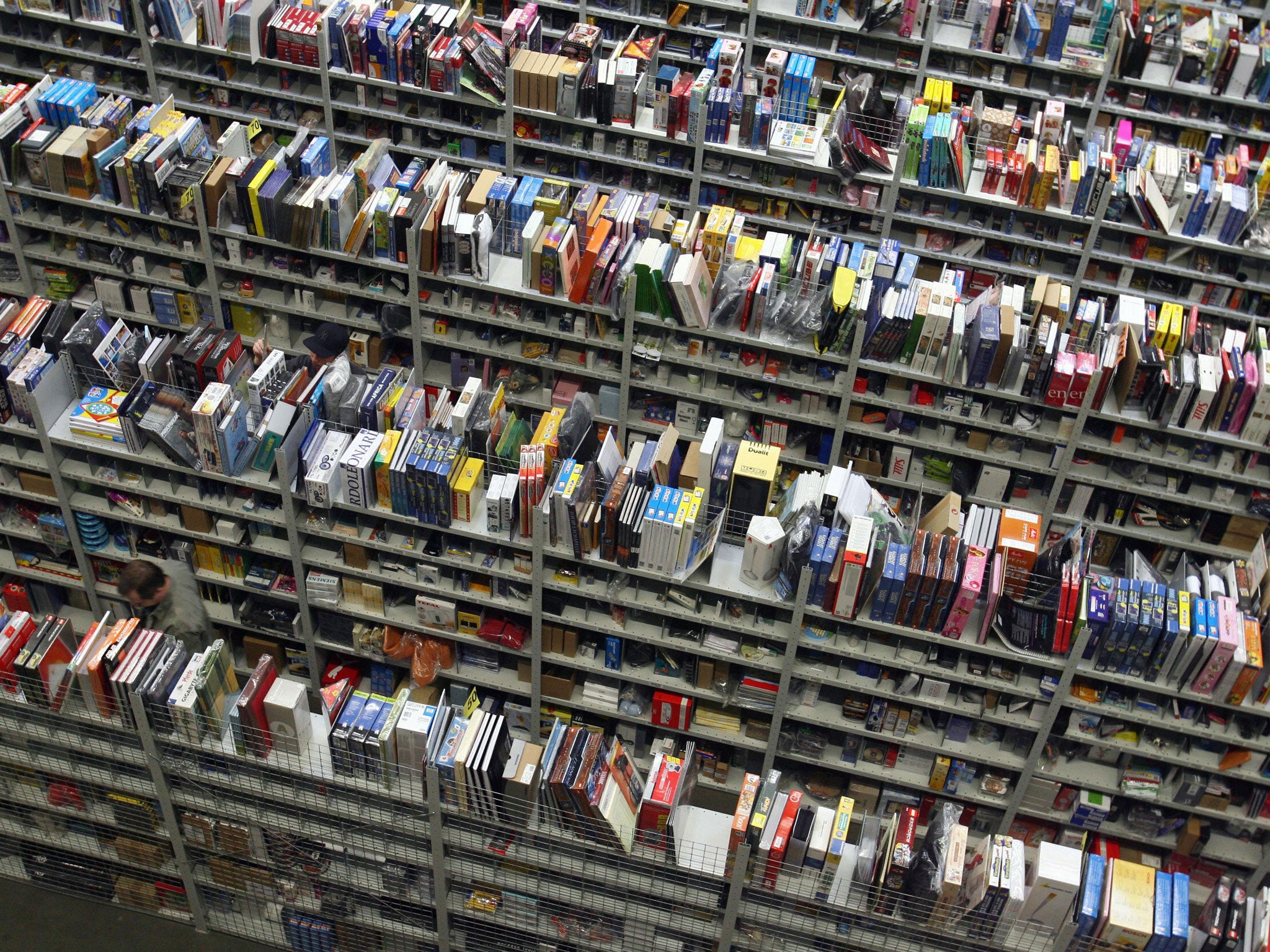 Amazon is at the centre of a deepening scandal in Germany as the online shopping giant faced claims that it employed security guards with neo-Nazi connections to intimidate its foreign workers.
Germany's ARD television channel made the allegations in a documentary about Amazon's treatment of more than 5,000 temporary staff from across Europe to work at its German packing and distribution centres.
The film showed omnipresent guards from a company named HESS Security wearing black uniforms, boots and with military haircuts. They were employed to keep order at hostels and budget hotels where foreign workers stayed. "Many of the workers are afraid," the programme-makers said.
The documentary provided photographic evidence showing that guards regularly searched the bedrooms and kitchens of foreign staff. "They tell us they are the police here," a Spanish woman complained. Workers were allegedly frisked to check they had not walked away with breakfast rolls.
Another worker called Maria said she was thrown out of the cramped chalet she shared with five others because she had dried her wet clothes on a wall heater. She said she was confronted by a muscular, tattooed security man and told to leave. The guards then shone car headlights at her in her chalet while she packed in an apparent attempt to intimidate her.
Several guards were shown wearing Thor Steinar clothing – a Berlin-based designer brand synonymous with the far-right in Germany. The Bundesliga football association and the federal parliament have both banned the label because of its neo-Nazi associations. Ironically, Amazon stopped selling the clothing for the same reasons in 2009.
ARD suggested that the name "HESS Security" was an allusion to Adolf Hitler's deputy, Rudolf Hess. It alleged that its director was a man, named only as Uwe L, who associated with football hooligans and convicted neo-Nazis who were known to police. The programme-makers, who booked in at one of the budget hotels where Amazon staff were housed, said they were arrested by HESS Security guards after being caught using cameras. They were ordered to hand over their film and, when they refused, were held for nearly an hour before police arrived and freed them. The film showed HESS guards scuffling with the camera crew and trying to cover their lenses.
ARD said Amazon's temporary staff worked eight-hour shifts packing goods at the company's logistics centres in Bad Hersfeld, Konstanz and Augsburg. Many walked up to 17 kilometres per shift and all those taken on could be fired at will. On arrival in Germany, most were told their pay had been cut to below the rate promised when they applied for jobs at Amazon. "They don't see any way of complaining," said Heiner Reimann, a spokesman for the United Services Union (Ver.di). "They are all too frightened of being sent home without a job."
Silvina, a Spanish mother of three in her 50s, who lost her job as an art teacher, was featured in the film. She applied for three months' work with Amazon to earn some badly needed cash. "It's like being in a machine and we are just a small part in this machine," she told the programme.
HESS Security did not respond to the allegations made by ARD.
Amazon employs 7,700 full-time staff at seven distrubution centres in Germany. The accusations led to the company's Facebook site being inundated with angry complaints.
The company said: "Although the security firm was not contracted by Amazon we are, of course, currently examining the allegations concerning the behaviour of security guards and will take the appropriate measures immediately. We do not tolerate discrimination or intimidation."
Join our commenting forum
Join thought-provoking conversations, follow other Independent readers and see their replies