'Amber bomb' in man's pocket sets him on fire
Pensioner suffered third degree burns after mistaking white phosphorus for the stone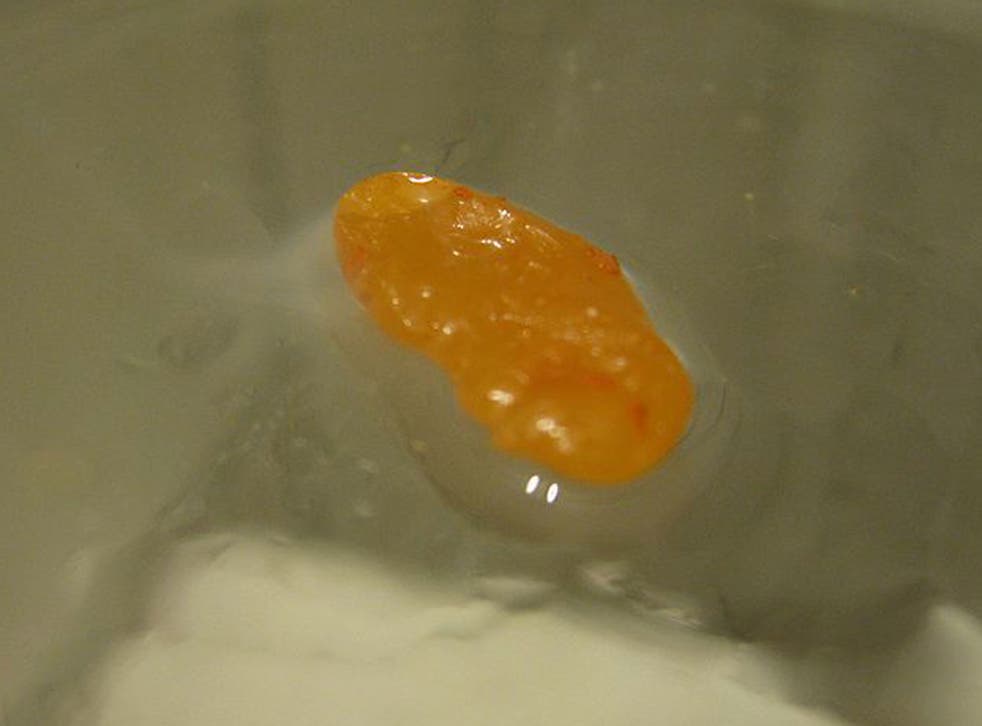 A pensioner suffered third degree burns when a chunk of white phosphorus he mistook for amber ignited in his pocket and set him on fire.
The 67-year-old man was on the Hubertsberg beach in north Germany when he spotted a yellow stone he believed was amber, which often washes up on beaches in the region, The Local reported.
The unnamed man picked up the stone and slipped it in his pocket. When he continued walking, the white phosphorus, which is dangerously flammable in the air above 30 degrees, burst into flames and set him on fire.
The man was in a particularly remote area of Steine in Schleswig Holstein but fortunately an angler spotted him in distress and called emergency services.
White phosphorus has been used since World War II as an incendiary device because of its abilities to burn fiercely and ignite cloth, fuel and other combustibles.  It is particularly effective at producing blankets of smoke and cannot be extinguished with water.
In a statement, Schleswig Holstein police confirmed the beach had been closed off to the public and was being searched for any further munitions.
The man is still receiving treatment in a specialist clinic for his burns.
Register for free to continue reading
Registration is a free and easy way to support our truly independent journalism
By registering, you will also enjoy limited access to Premium articles, exclusive newsletters, commenting, and virtual events with our leading journalists
Already have an account? sign in
Register for free to continue reading
Registration is a free and easy way to support our truly independent journalism
By registering, you will also enjoy limited access to Premium articles, exclusive newsletters, commenting, and virtual events with our leading journalists
Already have an account? sign in
Join our new commenting forum
Join thought-provoking conversations, follow other Independent readers and see their replies