Ancient Roman barracks discovered during Rome Metro excavation
Excavation work for Metro line in Rome uncovers mosaics and artefacts from 2nd Century AD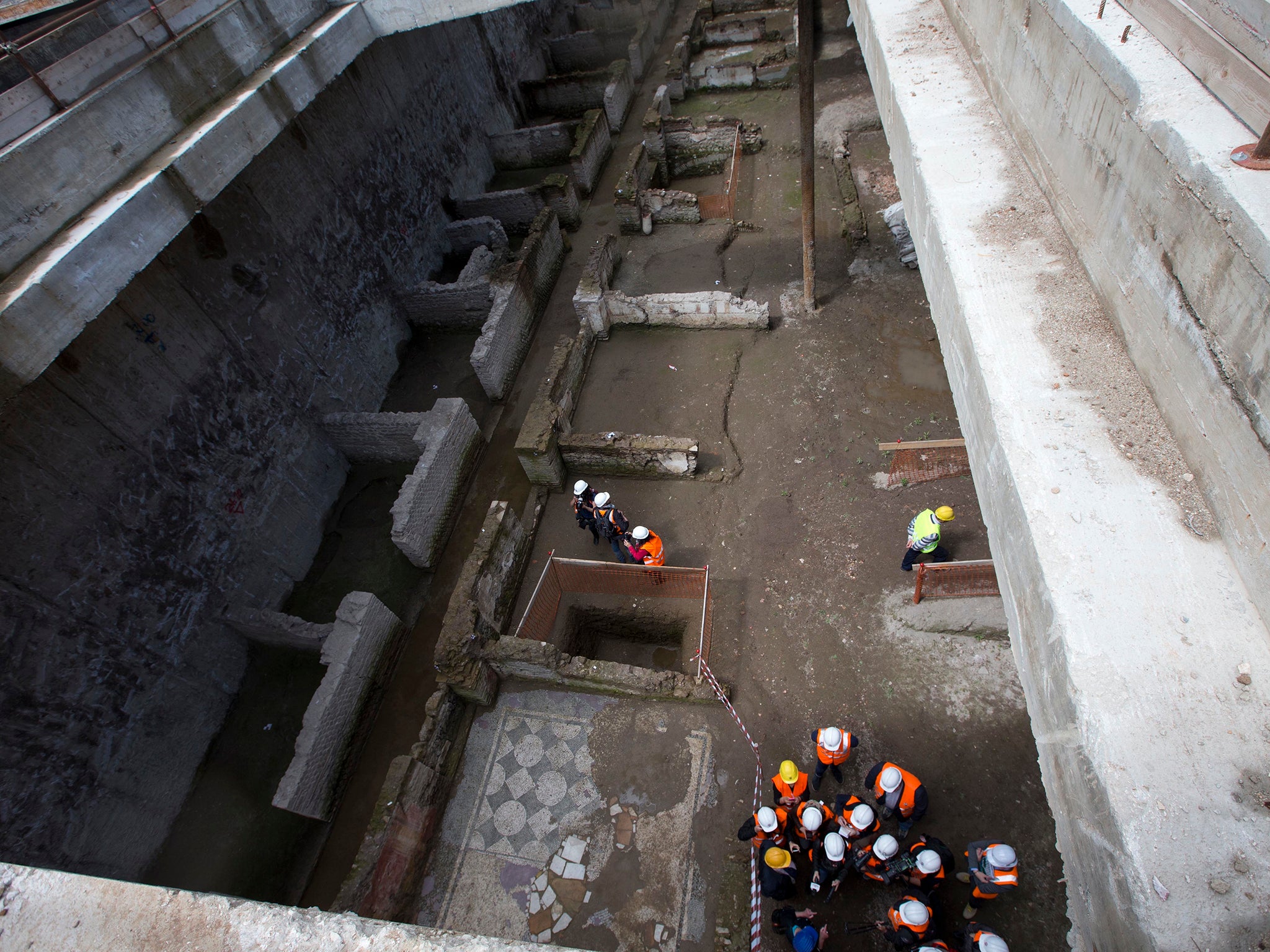 A 2,000-year-old Roman barracks has been unearthed in Italy during excavation work for a new Metro line in the city.
The extensive complex at Amba Aradam, near the Colosseum, includes a 100m long hallway with 39 rooms. They were discovered 9m (30ft) below street level and the site covers over 900sq m (9,700sq ft), posing a significant obstacle to construction workers.
It is such a significant find the city says it is planning to incorporate the barracks to create a purpose-built "archaeological station" for the Metro.
The garrison was thought to have been the base for Emperor Hadrian's Praetorian Guard and finds at the site include human bones, bronze coins, bracelets and patterned mosaic floors.
The Praetorian Guard was a private military force of bodyguards used by Roman Emperors.
An Italian Culture Ministry official described the barracks as "exceptional".
The new station at Amba Aradam was initially scheduled to open in 2020, and Rome's head of archaeology for the area said that despite the find, work on the Metro will not be delayed, though changes will be made to the station's design to incorporate the barracks.
The area is named after the 1936 battle of Amba Aradam in which Italian Fascists triumphed over Ethiopian forces in the Second Italo-Abyssinian War. Several other Roman garrisons have previously been found in the area.
Join our commenting forum
Join thought-provoking conversations, follow other Independent readers and see their replies