Anders Breivik: Mass murderer suing Norway over 'inhumane' prison conditions'
Killer serving a 21-year prison sentence for murdering 77 people in 2011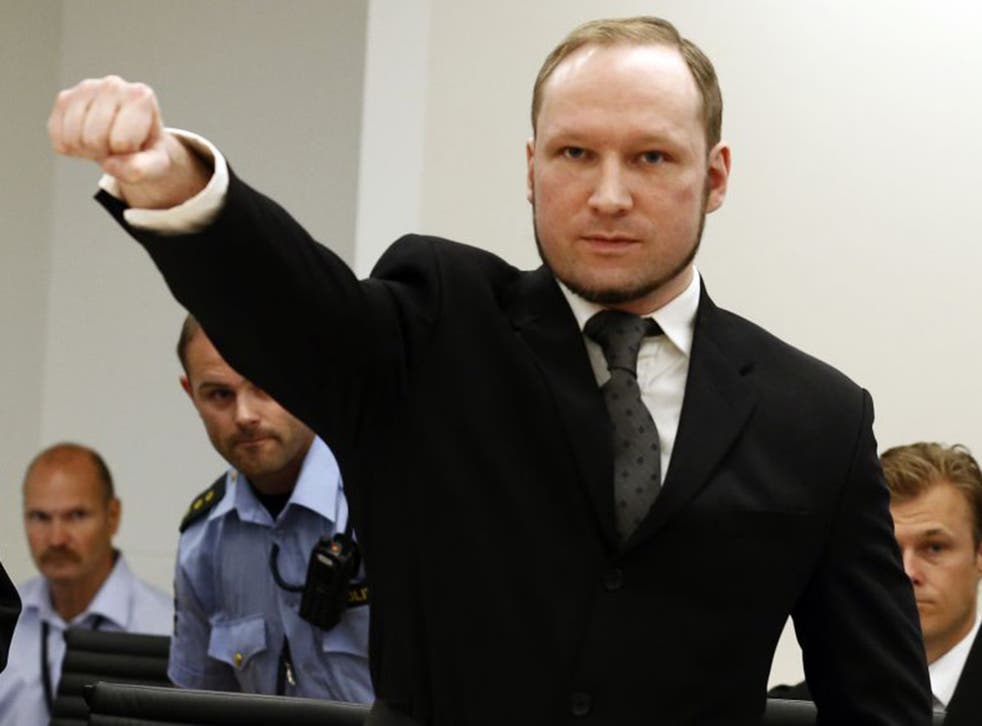 Anders Breivik, who murdered 77 people in 2011, is suing the Norwegian government for breaching his human rights through "inhumane" and "degrading" prison conditions.
Breivik claims his effective solitary confinement contravenes the European Convention on Human Rights (EHCR) as it amounts to cruel and inhumane treatment.
The far-right extremist is currently serving a 21-year sentence at Skien prison, 62 miles southwest of capital Oslo.
The Norwegian government has denied all his claims ahead of a hearing scheduled for March 15.
Marius Emberland, who will defend the state at the hearing, told reporters: "There are limits to his contacts with the outside world which are of course strict – it pretty much has to be that way – but he is not totally excluded from all contact with other people."
For security reasons, Breivik is not allowed to speak to other inmates but is allowed to interact with prison guards and officials.
The 37-year-old has access to three rooms - one for living, one for sleeping and one for exercising in - reports ITV.
He can also use a television, computer without internet access and a games console.
Skien Prison: Where Anders Breivik is incarcerated

Show all 5
Oystein Storrvik, Breivik's lawyer has claimed his client is suffering from "clear isolation damage".
In a document submitted to the court, Mr Storrvik wrote: "The only visit from a non-professional (in the first two years of Breivik's sentence) was that of the plaintiff's mother", who was dying of cancer.
He added: "They had around five minutes together during which they hugged."
Authorities have said restrictions on his privacy, family life and correspondence are necessary to prevent him from building "an extremist network".
The hearing will be held in the Skien prison gymnasium.
Breivik murdered eight people with a bomb attack on July 22 2011 and then shot dead a further 69 people on the island of Utoya.
Register for free to continue reading
Registration is a free and easy way to support our truly independent journalism
By registering, you will also enjoy limited access to Premium articles, exclusive newsletters, commenting, and virtual events with our leading journalists
Already have an account? sign in
Register for free to continue reading
Registration is a free and easy way to support our truly independent journalism
By registering, you will also enjoy limited access to Premium articles, exclusive newsletters, commenting, and virtual events with our leading journalists
Already have an account? sign in
Join our new commenting forum
Join thought-provoking conversations, follow other Independent readers and see their replies