Anders Brevik applies to study political science at the University of Oslo
Staff at the university said there may be some discomfort at having the convicted mass murderer as a student, but they would have to follow the normal applications procedures
Charlotte McDonald-Gibson
Tuesday 30 July 2013 13:11 Comments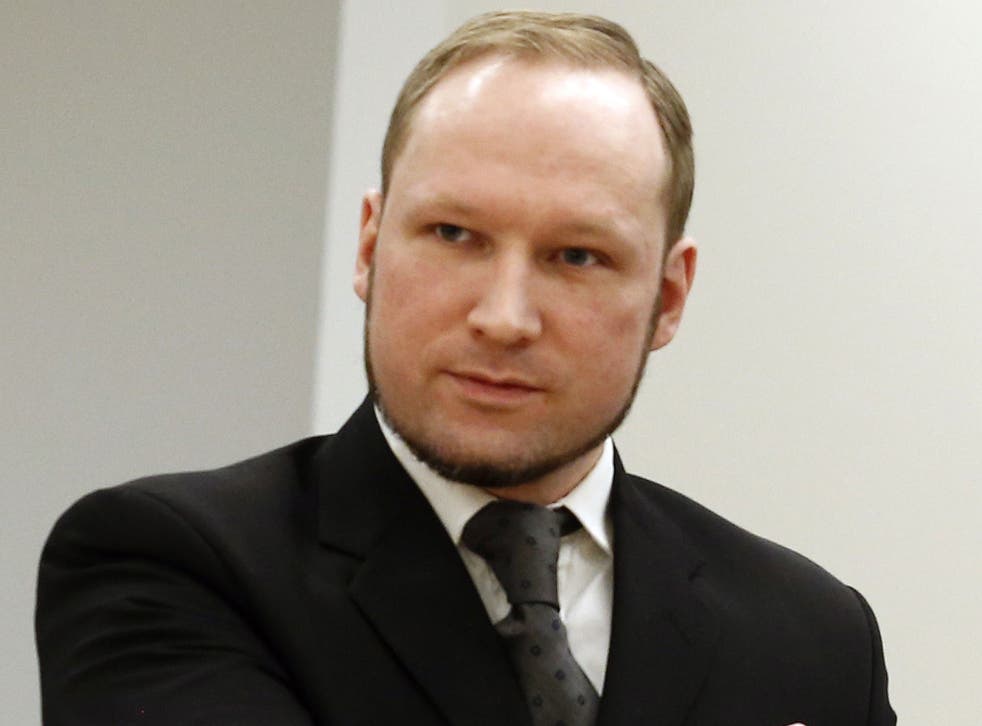 Anders Behring Breivik, the right-wing extremist who killed 77 people in a bombing and shooting rampage in Norway two years ago, has applied to study political science at the University of Oslo.
Breivik, who is serving 21 years for the massacre at a Labour Party youth camp on Utoya Island and the Oslo bombing, argued that his actions were politically motivated, and since his incarceration has tried to set up a organisation aimed at "democratic fascist seizure of power in Norway".
That request was turned down in May because of incomplete paperwork, but the director of the prison holding Breivik said his request to study would likely be approved.
"The prison will always try to pave the way for inmates to get a formal education, so that they are able to get a job when they come out," Knut Bjarkeid, director of Ila Prison, was quoted as saying on the Norwegian news website, The Local.
Despite the shocking nature of Breivik's crimes – most of his victims were teenagers – the Norwegian authorities have stressed that he must be treated in the same way as any other convict. The government has been praised for refusing to compromise national ideals of fairness and justice in the face of such provocative acts.
Staff at the university said there may be some discomfort at having Breivik as a student, but they would have to follow the normal applications procedures.
"I understand that there will be reactions – it is human," Ole Petter Ottersen, the University's rector, told The Local. But he added: "We cannot refuse anyone the chance of studying".
Survivors of Breivik's rampage, meanwhile, are determined to make sure his intended legacy of wiping out the next generation of Labour politicians will never become a reality. Twenty-seven of them are standing for election in polls in early September.
The announcement of their candidacy came as Norway this month marked the two-year anniversary of the attacks, with the Prime Minister, Jens Stoltenberg, speaking out against extremism but vowing to make sure Norway remained an open and democratic society.
Register for free to continue reading
Registration is a free and easy way to support our truly independent journalism
By registering, you will also enjoy limited access to Premium articles, exclusive newsletters, commenting, and virtual events with our leading journalists
Already have an account? sign in
Join our new commenting forum
Join thought-provoking conversations, follow other Independent readers and see their replies