Sputnik's White House correspondent quits, claiming they would rather have 'propagandists' than 'real journalists'
Andrew Feinberg says he 'kept his mouth shut' while working for the organisation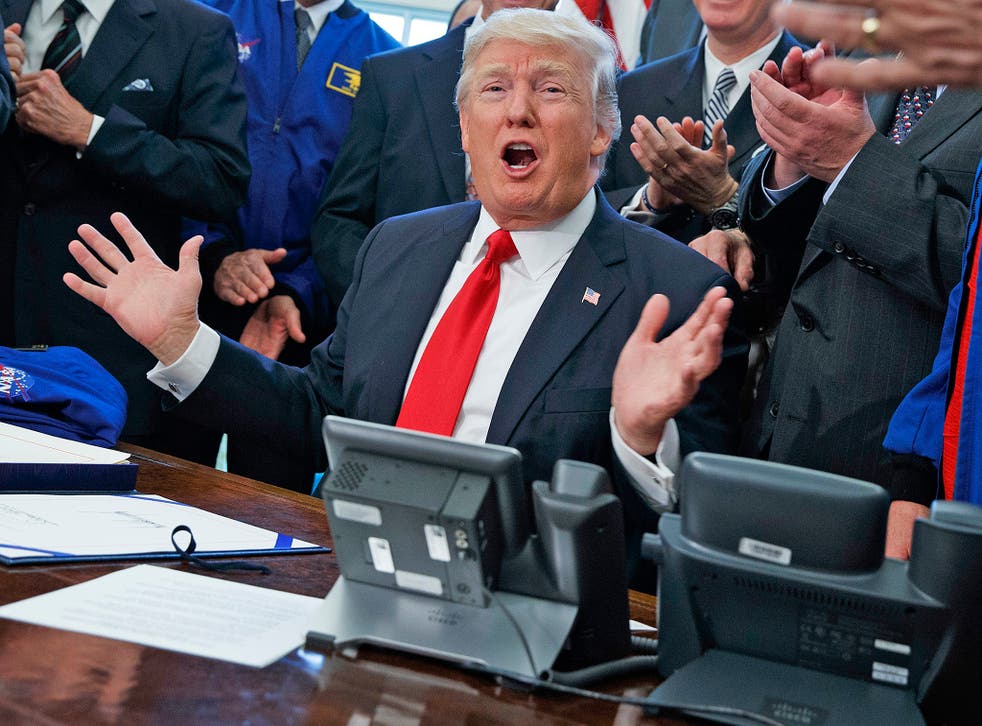 Sputnik's White House correspondent, Andrew Feinberg, has quit the Russian-state news organisation, claiming they would rather have "propagandists" than "real journalists".
Mr Feinberg, has taken to social media to give full details about his reasoning for resigning and has claimed he was forced to chase stories that were contrary to the facts on the ground.
He also claimed that his editors at Sputnik preferred stories without bylines because that allowed them more freedom to take a different direction with the news.
"Seems Sputnik isn't happy with real journalists. They'd rather have ACTUAL propagandists operate anonymously," he said.
"The truth is they don't want their reporters to have their own reputations, b/c a lie is easier when it doesn't come with a byline," he posted in another tweet.
Mr Feinberg has now also changed the description on his Twitter page and it reads: "Guy who quit @sputnikint instead of writing lies. Facts matter. Good journalism matters."
In an interview with the Washington Post, Mr Feinberg specifically noted that he had issues with senior members of staff at Sputnik when they were keen on him working on a conspiracy story concerning the death of the Democratic National Committee aide Seth Rich.
World news in pictures

Show all 50
Mr Rich was killed in July 2016 and his death has since become popular among conspiracists with unproven accusations that his death is linked to WikiLeaks.
Mr Feinberg claimed Sputnik was keen for him to write about Seth Rich to "push back" on the story of an "alleged Russian hacker" who apparently shared voter data from the Democratic Congressional Campaign Committee with a Republican operative in Florida.
Register for free to continue reading
Registration is a free and easy way to support our truly independent journalism
By registering, you will also enjoy limited access to Premium articles, exclusive newsletters, commenting, and virtual events with our leading journalists
Already have an account? sign in
Register for free to continue reading
Registration is a free and easy way to support our truly independent journalism
By registering, you will also enjoy limited access to Premium articles, exclusive newsletters, commenting, and virtual events with our leading journalists
Already have an account? sign in
Join our new commenting forum
Join thought-provoking conversations, follow other Independent readers and see their replies