Angela Merkel comes under fire from political allies and rivals for immigration policy after Berlin attack
'We owe it to the victims... to rethink our immigration and security policy and to change it'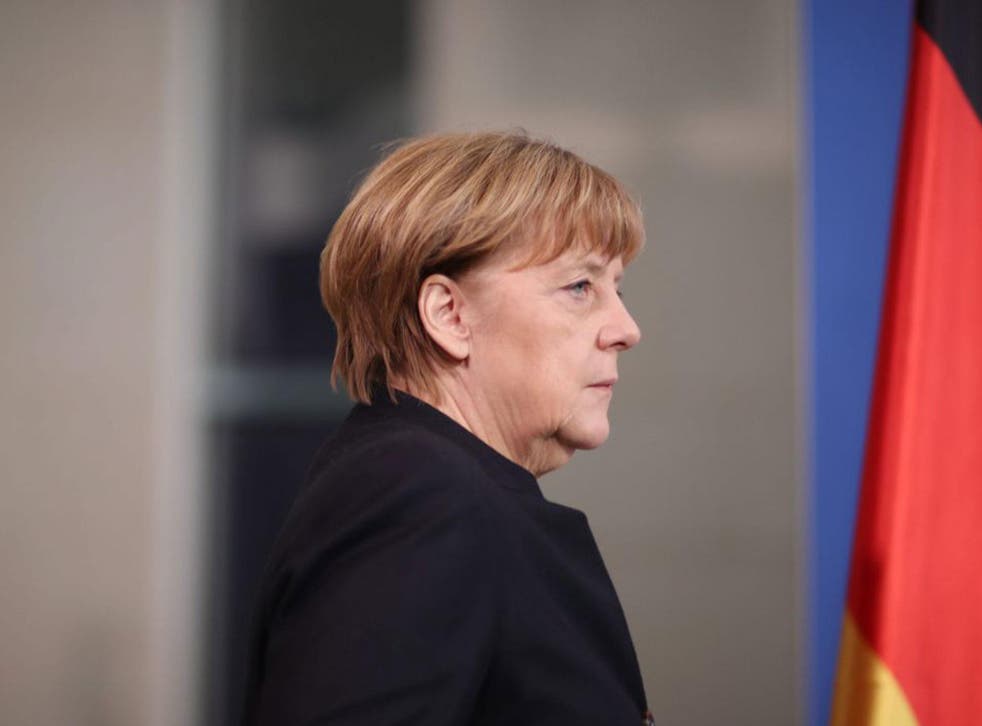 Angela Merkel's political allies have called for a change in the government approach to migrants following the Berlin truck attack which killed at least 12 people and injured dozens more.
A man arrested in connection with the attack has been named by local media as 'Naved B', a 23-year-old asylum seeker from Pakistan.
The comments will put pressure on the German leader, along with the more anticipated criticism from her rivals in the right-wing Alternative for Germany party (AfD).
"We owe it to the victims, to those affected and to the whole population to rethink our immigration and security policy and to change it," said Horst Seehofer, leader of Bavaria's Christian Social Union (CSU) – the sister party to Merkel's Christian Democrats (CDU).
The parties form part of a conservative bloc making up the current government, of which Ms Merkel takes the helm.
The CSU have previously expressed their doubts to Ms Merkel's open-door policy on asylum seekers, a million of whom have entered Germany over the last year.
In September 2015, the party said it was "the wrong decision" to let a wave of migrants into the country from Hungary.
There were also strong words from within Ms Merkel's own party. The interior minister of the German state of Saarland, Klaus Bouillon, told German radio: "We must say that we are in a state of war, although some people, who always only want to see good, do not want to see this."
Berlin Christmas market lorry attack

Show all 18
The anti-immigration AfD also sought to exert pressure on Ms Merkel, who they will face in elections next year.
The open-door policy was directly attacked by AfD leader Dr Frauke Petry, who wrote on Facebook: "We must not be under any illusions. The milieu in which such deeds can thrive has been created through negligence and been systematically imported over the past year and a half.
"This case is not an isolated incident. That teaches us the look abroad, mainly to France. The Christmas market was not a random target. It's not just an attack on our freedom and our way of life, but also for our Christian tradition.
"On the immigration issue Germany is a politically divided country. The terror will unite us."
In addition, just minutes after the attack took place – and before it was confirmed as terrorist related – Eurosceptic MEP Marcus Pretzell blamed the Chancellor for the attack.
Merkel 'shocked and deeply saddened' by Berlin market attack
"When will the German rule of law strike back?" tweeted Marcus Pretzell, an AfD MEP. "When will this cursed hypocrisy end? It is Merkel's dead!"
Immigration is likely to be a significant issue in the 2017 elections.
Join our new commenting forum
Join thought-provoking conversations, follow other Independent readers and see their replies