Angela Merkel again says 'Europe must take fate into own hands' and step up as diplomatic player
It comes after the German Chancellor suggested the traditional Western alliance was threatened by the new US presidency and Brexit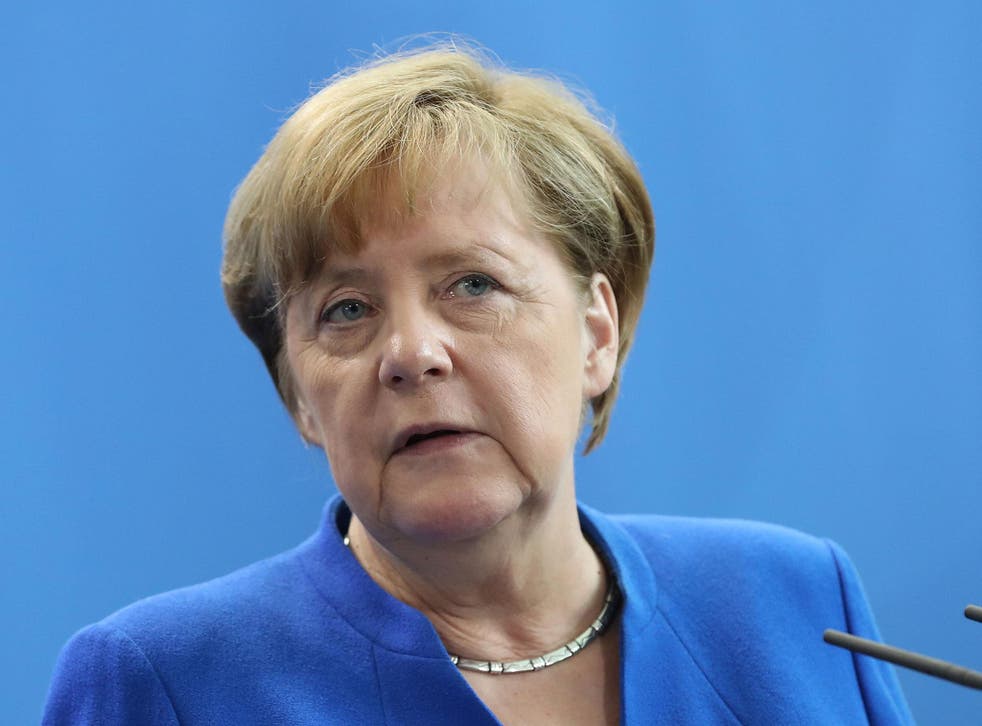 Angela Merkel repeated her line that "we in Europe have to take our fate into our own hands" and went on to say it should step up as a diplomatic player on the international stage.
The German Chancellor said her country's relations with the United States are of "outstanding importance" but it must also engage with other key nations going forward.
Donald Trump hit back at Ms Merkel's recent comments about the unreliability of the US as a trading partner.
In a tweet, the US President said America had a "massive trade deficit with Germany" and warned: "This will change."
Europe's most powerful leader said it was up to the continent to become more "involved internationally," citing conflicts in Ukraine and Libya and the pressing issue of mass migration.
Angela Merkel: 'We Europeans must take our destiny into our own hands'
Germany wants to develop ties with India and this should not be at the cost of its trans-Atlantic relationship, the Ms Merkel said after meeting India's prime minister, who called Berlin "a very reliable partner".
She talked about developing cooperation with India and added: "That's of huge importance and in no way directed against any other relationships and certainly not against the trans-Atlantic ties, which have historically been very important for us and will remain so in future."
On Monday, Ms Merkel underlined her doubts about the reliability of the United States as an ally but said she was a "convinced trans-Atlanticist", fine-tuning her message after surprising Washington with her frankness a day earlier.
A spokesman for Ms Merkel said she was right to confront Mr Trump over the need to tackle climate change.
Steffen Seibert said her suggestion after meetings with Mr Trump that Europe can no longer entirely rely on the US "speaks for itself".
"[US-German relations] are a strong pillar of our foreign and security policy, and Germany will continue working to strengthen these relations.
"Precisely because they are so important, it's right to name differences honestly."
World news in pictures

Show all 50
Mr Trump was also denounced as a "security risk for the West" by Thomas Opperman, the leader of the Social Democrats (SDP).
He said the US President and his administration "chatter too much" and could give critical information to Russia.
He added: "This is a dangerous situation. It cannot continue as it is. This endangers the information exchange and can be dangerous for both sides."
Join our new commenting forum
Join thought-provoking conversations, follow other Independent readers and see their replies