Most Germans want Angela Merkel to serve fourth term as leader, poll indicates
55 per cent of Germans surveyed said they wanted Ms Merkel to serve a fourth term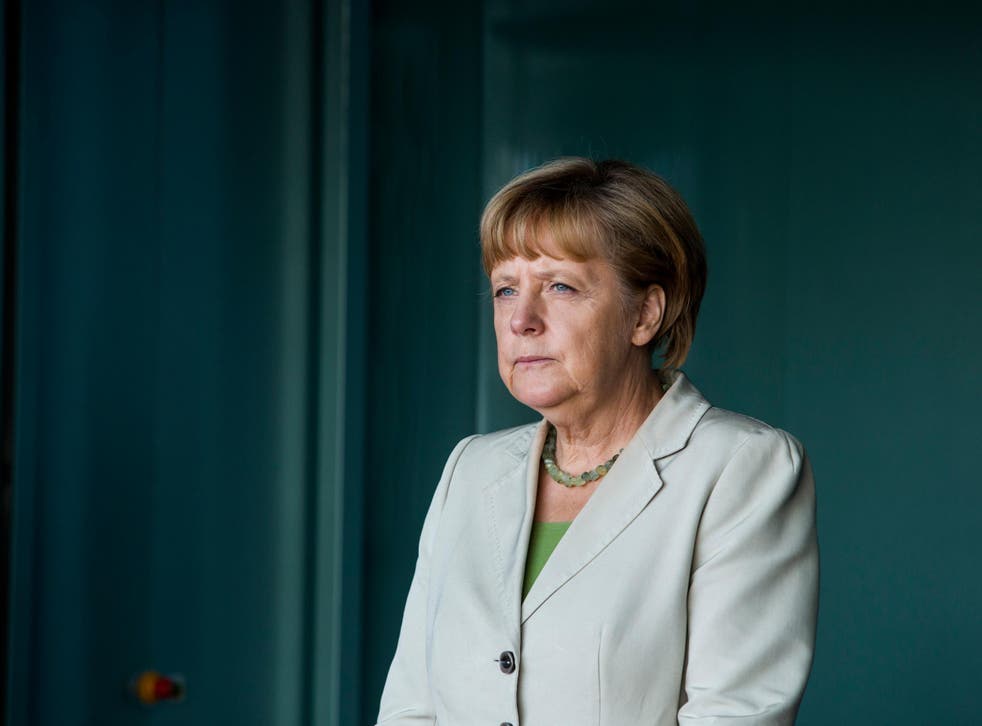 As speculation rages over whether German Chancellor Angela Merkel will enter in the country's general election next year, a new poll has suggested the majority of Germans would like her serve again.
Some 55 per cent of Germans said they wanted Ms Merkel to serve a fourth term, while 39 per cent were against her continuing as Chancellor, according to a Emnid survey for German Newspaper the Bild am Sonntag.
The survey found Ms Merkel's support was highest among her Christian Democratic Union (CDU) party supporters, with 92 per cent backing Ms Merkel serving a fourth term, and women, with 66 per cent saying they would like her to run in the 2017 general election.
Ms Merkel refused to comment on the possibility during a press conference with the US President Barack Obama last week, saying she would announce her plans when the time was right.
However, the 62-year-old is expected to speak about her decision to run for re-election at a news conference on Sunday night at her party's Berlin headquarters.
CDU politician Norbert Rottgen told CNN on Tuesday that he believed Ms Merkel would run for another term and German Member of the European Parliament Elmar Brok, told newspaper Rhein Neckar Zeitung on Saturday, "everybody knows that Merkel will run for office again."
The iron Frau: Angela Merkel

Show all 11
Sunday's survey is a boost for Ms Merkel after her support took a hit this year in opposition to her open-door immigration policy in response to Europe's refugee crisis.
In August, a poll for the Bild am Sonntag found Ms Merkel's popularity had declined with 50 per cent of German against her serving a fourth term in office, while her party slumped in the nation's regional elections as support for the anti-immigration Alternative for Germany (AfD) grew.
However, after Britain's Brexit vote, Donald Trump's shock US presidential election victory and the rise of right-wing populist movements in many European countries, many are looking to Ms Merkel as a beacon of stability in uncertain times.
Following Mr Trump's victory, Oxford University's Timothy Garton Ash wrote: "I'm tempted to say that the leader of the free world is now Angela Merkel."
UK's May pledges close ties with Germany in Merkel meeting
If she runs again in the 2017 general election many political experts have pinned Ms Merkel as favourite to win.
Current polls suggest another "Grand Coalition" will be formed after the election next year, with the conservative bloc of the CDU and their Bavarian sister party, the Christian Social Union (CSU) up 10 points over the Social Democrats (SPD), Deutsche Welle reports.
Ms Merkel has governed Germany since 2005 as its first female Chancellor, by standing again she could end up serving 16 years in office.
Additional reporting by agencies
Join our new commenting forum
Join thought-provoking conversations, follow other Independent readers and see their replies