Angela Merkel to 'drastically decrease' number of refugees coming to Germany
The German Chancellor has faced some criticism from politicans over the number accepted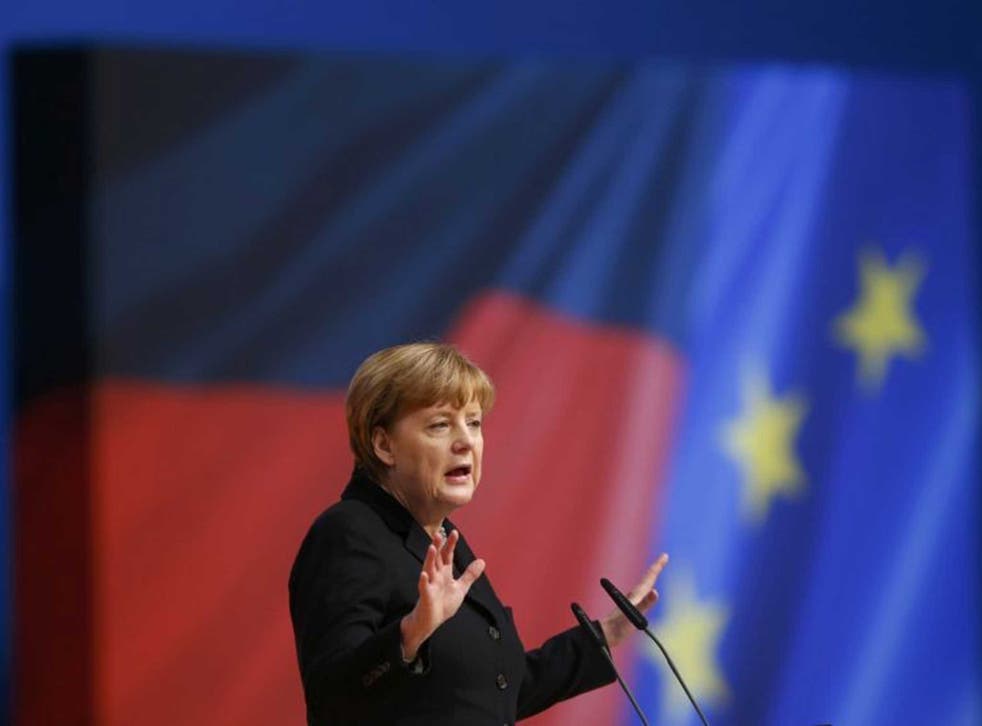 Angela Merkel has said she wants to "drastically decrease" the number of refugees coming to Germany amid criticism from her party over her management of the crisis.
The German chancellor, who will address a congress of the Christian Democratic Union (CDU) today, has faced criticism from allies within her party after she refused to place a cap on the number of refugees accepted, a figure expected to total 340,000 this year.
"At the same time we took on board the concerns of the people, who are worried about the future, and this means we want to reduce, we want to drastically decrease the number of people coming to us," she told radio station ARD.
Ms Merkel was recently named TIME person of the year but her global standing has not translated into broad home support. While she does not face any rivals from within her own party, her popularity has fallen as she has repeatedly welcomed refugees to Germany.
The central European nation has taken more refugees than any other EU country.
Although internationally lauded, the influx has caused some tensions in smaller German towns which have struggled to assimilate the influx.
Refugees settle in Germany

Show all 12
Ms Merkel said strategies to reduce numbers would be focussed on fighting traffickers, improving the situation in Turkey and strengthening the EU's outer borders.
Overall, the EU will have accepted around one million refugees by the end of 2015.
Speaking in the interview, Ms Merkel also said the refugee crisis had been the "most complex" question she had handled during her broadly popular 10-year chancellorship.
Register for free to continue reading
Registration is a free and easy way to support our truly independent journalism
By registering, you will also enjoy limited access to Premium articles, exclusive newsletters, commenting, and virtual events with our leading journalists
Already have an account? sign in
Register for free to continue reading
Registration is a free and easy way to support our truly independent journalism
By registering, you will also enjoy limited access to Premium articles, exclusive newsletters, commenting, and virtual events with our leading journalists
Already have an account? sign in
Join our new commenting forum
Join thought-provoking conversations, follow other Independent readers and see their replies