Anger over Christine Lagarde's tax-free salary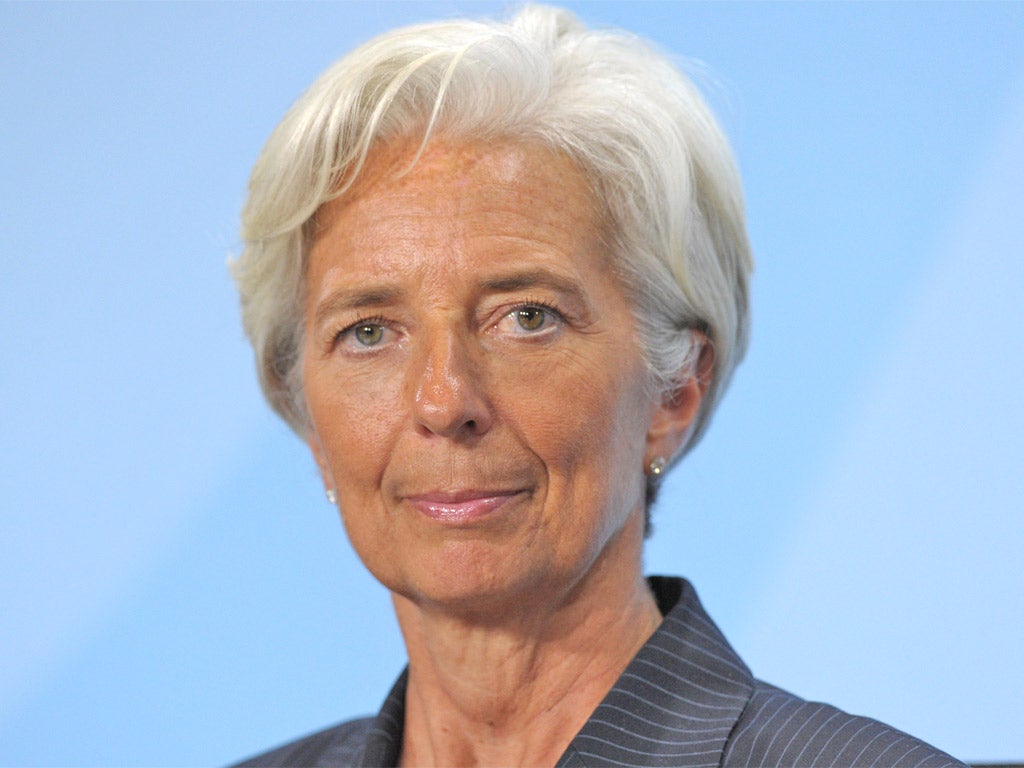 It was called her "Let them eat cake" moment. Now Greece will be saying: "Make her pay tax".
The IMF chief Christine Lagarde was accused of hypocrisy yesterday after it emerged that she pays no income tax – just days after blaming the Greeks for causing their financial peril by dodging their own bills.
The managing director of the International Monetary Fund is paid a salary of $467,940 (£298,675), automatically increased every year according to inflation. On top of that she receives an allowance of $83,760 – payable without "justification" – and additional expenses for entertainment, making her total package worth more than the amount received by US President Barack Obama according to reports last night.
Unlike Mr Obama, however, she does not have to pay any tax on this substantial income because of her diplomatic status.
The news will intensify criticism of the former French Finance Minister following her controversial remarks on the increasingly bleak prospects for the Greek economy last week. Stating that she had more sympathy for poor African children with little education than for jobless people complaining about austerity measures in Greece, she said last week: "As far as Athens is concerned, I also think about all those people who are trying to escape tax all the time. All these people in Greece who are trying to escape tax."
Speaking to The Guardian, she added that they could "help themselves collectively" by "all paying their tax," and agreed that it was "payback time" for ordinary Greeks.
Ms Lagarde is entitled, like many diplomats, to receive her income net thanks to the 1961 Treaty of Vienna. David Hawley, a spokesman for the IMF, said: "Christine Lagarde pays all taxes levied on her, including local and property taxes in the US and France. Fund salaries, like those in most international organisations, are paid on a lower, net of tax basis to ensure equal pay for equal work regardless of nationality.
Join our commenting forum
Join thought-provoking conversations, follow other Independent readers and see their replies