Over a third of European Jews have considered emigrating over antisemitism fears, study finds
'Antisemitism remains pervasive across EU - and has in many ways become disturbingly normalised,' says director of agency for fundamental rights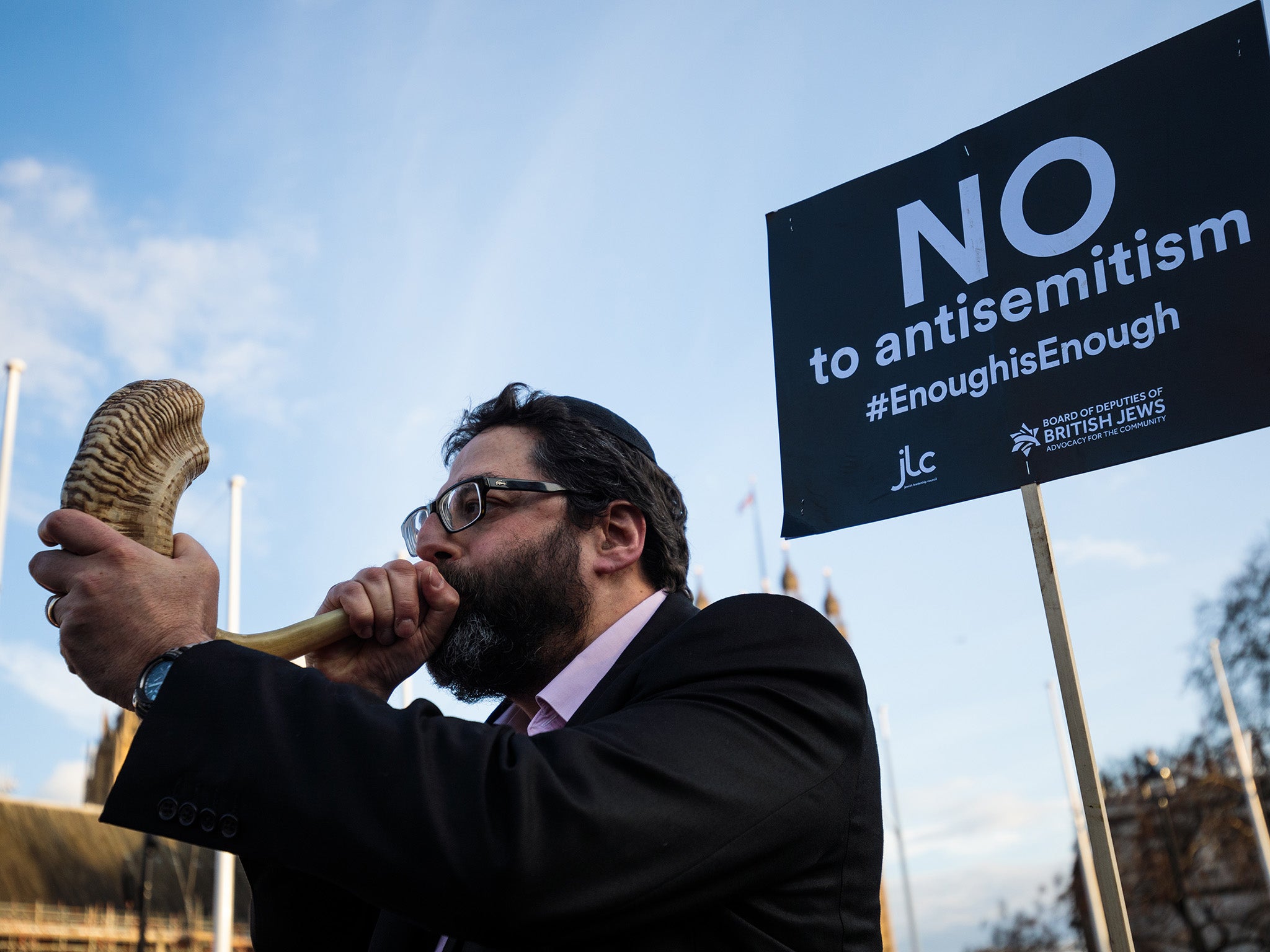 More than a third of European Jews have considered emigrating over the past five years because they no longer feel safe, according to a new study.
The survey of 16,395 people across 12 EU member states reveals that antisemitism has become "disturbingly normalised" amid a surge in reports of hate crimes.
Nine out of 10 said they believed the problem had got worse in recent years and 71 per cent said they had tried to protect themselves by hiding items that identified them as Jews.
However, 79 per cent of those who experienced harassment said they did not report the incidents to the authorities.
The study by the European Union Agency for Fundamental Rights (FRA) is the biggest survey of Jewish people ever conducted.
FRA director Michael O'Flaherty said: "The findings make for a sobering read. They underscore that antisemitism remains pervasive across the EU – and has, in many ways, become disturbingly normalised.
"Jewish people encounter vicious commentary online, in the media and in politics endure hostile stares and gestures in their neighbourhoods; come across graffiti and other forms of vandalism; and face discrimination in social settings, at school and at work," he said.
"It is impossible to put a number on how corrosive such everyday realities can be. But a shocking statistic sends a clear message: in the past five years, across 12 EU member states where Jews have been living for centuries, more than one third say that they consider emigrating because they no longer feel safe as Jews.
"We strongly encourage policymakers across the EU to take heed of the profoundly troubling messages this survey brings, and to step up their efforts now to ensure the safety and dignity of all Jewish people living in the EU."
Feelings of insecurity were particularly acute among Jews in France, followed by Poland, Belgium and Germany, according to the survey.
Eighty-five per cent identified antisemitism as the biggest social and political problem in the area where they live and 70 per cent believe that the government in their country does not combat the problem effectively.
Asked about their views on emigrating over the past five years because of not feeling safe, 29 per cent of Jews surveyed in the UK said they had considered it. The average across all 12 countries was 38 per cent.
The European Jewish Congress (EJC) said the results showed Jews felt torn between emigrating and cutting themselves off from their Jewish community.
Support free-thinking journalism and attend Independent events
"This is intolerable and a choice no people should have to face," EJC head Moshe Kantor said in a statement.
The concerns are underscored by government statistics in several European countries showing a spike in violence against Jews.
Soldiers and armed guards at the doors of synagogues or Jewish schools have become a familiar sight following a number of high-profile attacks, most recently in the US in Pittsburgh.
Jewish communities have blamed part of the rise in antisemitism on comments by politicians that create a climate of impunity.
World news in pictures
Show all 50
Hungarian prime minister Viktor Orban has been accused of making antisemitic comments while Labour leader Jeremy Corbyn spent months battling allegations he had failed to crack down on antisemitism within the party.
EU officials presenting the report in Brussels called on governments to do more to combat such hate, including commemorating the history of the Holocaust in which at least six million Jews in Europe were killed by the Nazis during the Second World War.
"What we need now is concrete action in the member states to see real change for Jews on the ground," European Commission deputy head Frans Timmermans told reporters. "There is no Europe, if Jews don't feel safe in Europe."
Additional reporting by Reuters
Join our commenting forum
Join thought-provoking conversations, follow other Independent readers and see their replies