Anyone in the world can now call a completely 'random Swedish person' as part of a new initiative
So far more than 5,600 calls have been made to Sweden
Serina Sandhu
Thursday 07 April 2016 16:18 Comments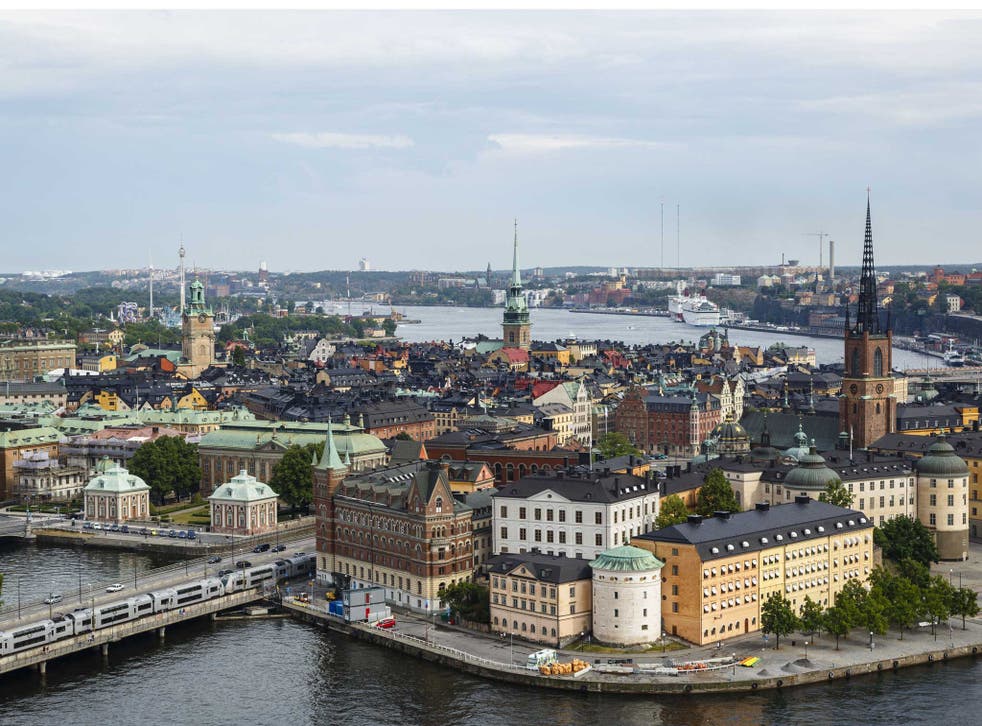 Sweden has launched a telephone number allowing people from around the world to talk to "a random Swede" about absolutely anything.
The initiative from the Swedish Tourist Association marks the 250th anniversary since the country became the first in the world to introduce a constitutional law to abolish censorship.
So-called ambassadors have signed up to answer the phone to people around the world "to show real Sweden - a unique country worth visiting," says Magnus Ling, general secretary and CEO of the Swedish Tourist Association.
According to Adweek, Mr Ling said: "In troubled times, many countries try to limit communication between people, but we want to do just the opposite."
"We are making Sweden the first country in the world with its own phone number and giving fellow Swedes the opportunity to answer the calls, express themselves and share their views, whatever they might be."
The Independent called +46 771 793 336 and spoke to 46-year-old Anna. She lives in the countryside just south of Jonkoping and works in environment and healthcare services for her local community.
Why did you decide to take part in this initiative?
"I think it's really interesting to talk to other people and to share and to know about different countries."
If I were to visit Sweden, where should I go?
"I would tell you to go to Stockholm, our capital. It's really nice; it's a little bit old-fashioned. And then I would recommend you to go to the north of Sweden, where I really come from, to see the mountains, to see the forests, to see the views from the mountains."
Why should people come to Sweden?
"It's peaceful. I have relatives in France and the first time they came here, they said: 'It's so peaceful, it's calm.' It's not busy in the town. And the people are friendly. Not everywhere but most people, genuine Swedish people, are friendly.
The 20 best countries in the world

Show all 20
What's the best thing about Sweden?
"The nature. It's not so polluted. It's not destroyed. It's clean here."
Have you ever been to the UK?
"I have been to London."
How is London different to Sweden?
"I love the big cities and interesting food and to see different people. But it's more polluted and not [as] clean as the big cities in Sweden, I would say."
If a refugee wanted to come to Sweden, what would you tell them?
"That the [atmosphere among people in Sweden] is not as friendly [as it used to be]."
"I think it's okay to come here. But some people hate the refugees and it's tougher. It wasn't like that before. I think the Swedish people think they will take our welfare."
What do you think about Zlatan [Zlatan Ibrahimovic, captain of Sweden's national football team]?
"I'm not a football fan at all. I just know he is famous and I have [heard] he has a temper."
So far, the total call duration has reached more than nine days since the initiative was launched on Wednesday. And more than 5,600 calls have been made to random Swedes.
Of the incoming calls, 37 per cent have come from Turkey, followed by the US at 30 per cent and the UK at seven per cent.
Register for free to continue reading
Registration is a free and easy way to support our truly independent journalism
By registering, you will also enjoy limited access to Premium articles, exclusive newsletters, commenting, and virtual events with our leading journalists
Already have an account? sign in
Join our new commenting forum
Join thought-provoking conversations, follow other Independent readers and see their replies