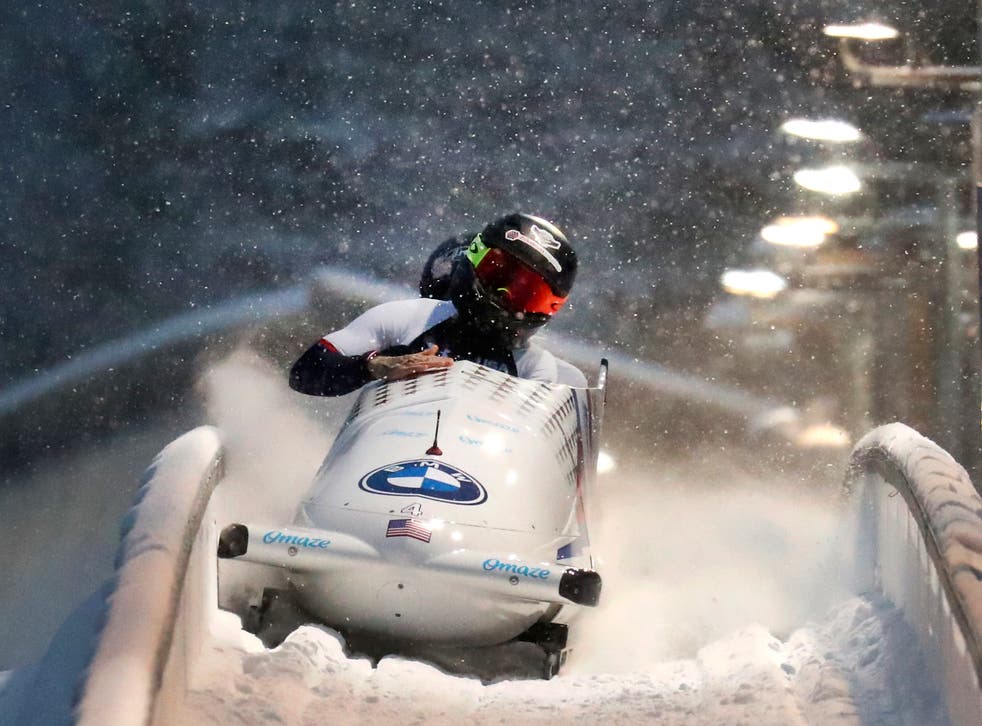 Here are the AP's latest coverage plans, top stories and promotable content. All Times EST. For up-to-the minute information on AP's coverage, visit Coverage Plan at https://newsroom ap.org.
—————————-
TOP STORIES
——————————
BIDEN'S CHOICE — President Joe Biden's push for a $1.9 trillion COVID-19 relief bill is forcing an internal reckoning, pitting his instincts to work toward a bipartisan deal against the demands of an urgent crisis and his desire to deliver for those who helped elect him. Biden's bipartisan bona fides have been a defining feature of his long political career. But the scope of the crises confronting the nation and the lessons that Democrats learned from four years of Republican obstructionism during the Obama years seem to be pushing Biden toward quick action on the aid bill, even if Republicans get left behind. By Alexandra Jaffe and Jonathan Lemire. SENT: 1,190 words, photos.
TRUMP IMPEACHMENT-EXPLAINING THE TRIAL - Beginning Tuesday, all 100 senators will first have to sit at their desks and listen to hours of graphic testimony from House Democrats about Jan. 6 siege of the Capitol by supporters of then-President Donald Trump A look at how the impeachment trial will proceed, why an ex-president is being tried, how this trial will differ from Trump's first impeachment trial and what an acquittal would mean for Trump. By Mary Clare Jalonick. SENT: 1,090 words, photos. SENT: 1,120 words, photos. WITH: TRUMP IMPEACHMENT-5 QUESTIONS — What is the chance Donald Trump will be convicted? How do his lawyers make their case without angering senators? Can House prosecutors get through to skeptical Republicans? Will we hear from the former president? Could he still be in jeopardy even if acquitted? A look at some of the big questions heading into his trial next week. SENT: 910 words, photos.
Find all our stories, text and photos on the impeachment on the AP Newsroom hub.
VIRUS OUTBREAK-US SURGE — The nation's top health officials are sounding the alarm about the Super Bowl being a potential superspreader event. They urge people to gather with friends over Zoom, not in crowds or at bars and parties. The game is happening as the nation sees a dramatic drop in new virus cases — a sign that the infection spike from holiday gatherings is easing. Health officials fear the game could seed new cases at exactly the wrong time. By Heather Hollingsworth and Curt Anderson. SENT: 955 words, photos.
MED-VIRUS-OUTBREAK — With President Joe Biden vowing to get younger students back to the classroom by spring, some experts want the U.S. to refocus its COVID-19 testing system less on medical precision than on mass screening that they believe could save hundreds of thousands of lives. As vaccinations slowly ramp up, they say turning to millions more rapid tests that are cheaper and faster but technically less accurate than the predominant genetic tests may improve the chances of identifying sick people during the early days of infection, when they are most contagious. By Matthew Perrone. SENT: 1,095 words, photos.
VIRUS-OUTBREAK-VACCINE-SCRAMBLE — With coronavirus cases still climbing, Honduras got tired of waiting to get vaccines through a United Nations program, so the small Central American country struck out on its own, securing the shots through a private deal. By Maria Cheng and Aniruddha Ghosal. SENT: 1,020 words, photos. Eds: This story moved as the Sunday Spotlight.
COAST GUARD-BLACK HISTORY — Before he became the first Black player inducted into the Pro Football Hall of Fame, Emlen Tunnell served in the Coast Guard during and after World War II, where he was credited with saving the lives of two shipmates in separate incidents. Now, a Coast Guard cutter and an athletic building on the Coast Guard Academy campus are being named in honor of the former New York Giants defensive back. The service aims to highlight his little-known story and its own efforts to do better when it comes to race and celebrating diversity. By Pat Eaton-Robb. SENT: 960 words, photos.
——————————————————————
WHAT WE'RE TALKING ABOUT
—————————————————————-
SWALLOWED HEADPHONES — A man is warning people against using headphones while falling asleep after health care workers had to remove a wireless earbud from his esophagus. SENT: 190 words.
NABISCO-PLANT CLOSING — Officials say a Nabisco plant in New Jersey will close for good by summer's end after 63 years of operation, leaving as many as 600 people without jobs. SENT: 395 words.
PRANK-ROBBERY-DEATH — Police in Tennessee are investigating after a man was shot and killed during a robbery "prank" for a YouTube video. SENT: 120 words.
ST. LOUIS-PRISON-DISTURBANCE — Officials say inmates at a St. Louis jail have set fires, broken out windows and thrown things from fourth-floor windows in the latest disturbance over conditions amid the coronavirus pandemic. SENT: 345 words, photos.
OBIT-SUSAN-BAYH — The family of former Indiana first lady Susan Bayh says she has died at age 61 after years of surgeries and treatments for brain cancer. SENT: 345 words.
.————————————————————————
MORE ON THE VIRUS OUTBREAK
————————————————————————-
VIRUS OUTBREAK-2020 CENSUS — The human loss from the coronavirus will not be reflected in the 2020 census because of a matter of timing, which could save a congressional seat for New York but cost Alabama one. SENT: 875 words, photos.
VIRUS-OUTBREAK-MODEL-FAMILIES — The old-school pastimes of making scale models and playing with miniature trains are making a comeback as a form of therapy against the pandemic blues. Sales are booming as locked-down families glue and paint models and dust off train sets. British brand Airfix saw a run on plastic kits for Spitfires, the iconic World War II fighter plane. SENT: 830 words, photos.
SUPREME COURT-PANDEMIC RESTRICTIONS — The Supreme Court is telling California it can't enforce a ban on indoor church services because of the coronavirus pandemic. The justices declined to stop the state from barring singing and chanting at services. SENT: 630 words, photo.
VIRUS OUTBREAK-CHINA WHISTELBLOWER — A year ago Sunday, Dr. Li Wenliang died from the virus first detected in this Chinese city. A small stream of people marked the anniversary with visits to the hospital Saturday, some leaving flowers. SENT: 660 words, photos.
VIRUS-OUTBREAK-CHINA-VACCINES — China has given broader approval for the domestic-made Sinovac coronavirus vaccine, expanding those who can receive it beyond the high-risk and priority groups already allowed under an emergency clearance. SENT: 440 words, photo.
Find more coverage on the Virus Outbreak on the featured topic page in AP Newsroom.
—————————————————
WASHINGTON/POLITICS
—————————————————
TRUMP IMPEACHMENT-PLASKETT -- Stacey Plaskett couldn't vote when the House impeached Donald Trump. But she can help prosecute him. The nonvoting delegate from the Virgin Islands is among the impeachment managers for the trial that begins Tuesday. There will be a familiar dynamic when Plaskett, who brings considerable legal experience to the case, walks into the Senate chamber: She'll be one of the only Black women in the room. SENT: 730 words, photos, video.
CAPITOL BREACH-WHAT WE KNOW -- On Jan. 6, the U.S. Capitol was besieged by supporters of Donald Trump angered by the then-president's election loss. While lawmakers inside the building were voting to affirm Democrat Joe Biden's win, Trump loyalists were marching to Capitol Hill and breaking in. Five people died in the violent melee, including a police officer. Trump's impeachment trial begins Tuesday on a charge that he incited the riot. A look at what happened that day and the fallout since. By Kevin Freking, Nomaan Merchant and Lolita C. Baldor. SENT: 1,190 words, photos.
Find all our stories, text and photos on the impeachment on the AP Newsroom hub.
CONGRESS-BOEBERT — Republican Rep. Lauren Boebert of Colorado is already a partisan lightning rod in Washington, and that's a big change from how her sprawling, mostly rural district has been represented in the past. SENT: 920 words, photos.
BIDEN — President Biden gives a pep talk to a California woman who was laid off because of the pandemic, in a video conversation posted on social media. The White House says it's part of an effort to help him engage more consistently with Americans as the virus rages. SENT: 300 words, photos.
————————
NATIONAL
————————-
UNIVERSITY OF MICHIGAN-DOCTOR — Some pilots have emerged as victims of a deceased doctor who worked for decades at the University of Michigan. Robert Anderson is at the center of a scandal at the university. He's accused of molesting hundreds of young men there, especially athletes who saw him for injuries. But Anderson also had another group of patients, made up of pilots and others in the aviation field who regularly needed physicals. SENT: 850 words, photo.
————————————-
INTERNATIONAL
————————————-
MYANMAR — Myanmar's military authorities appear to have cut most access to the Internet as they faced a rising tide of protest over their coup that toppled Aung San Suu Kyi's elected civilian government. SENT: 900 words, photos.
YEMEN — Aid agencies working in war-torn Yemen welcome plans by President Joe Biden's administration to revoke the terrorist designation of Yemen's Houthi rebels in order to mitigate one of the world's worst humanitarian disasters. SENT: 500 words, photos.
CYPRUS-MIGRANTS-OVERCROWDED-CAMP — Asylum-seekers in Cyprus' overcrowded Pournara migrant reception camp say the facility has turned into a "prison" for them and are pleading with authorities to expedite their claims and to let them out. Some African migrants who spoke to The Associated Press accuse camp officials of favoring Syrians, whom they're letting out more often. SENT: 640 words, president.
GREECE-SEXUAL-MISCONDUCT — The most successful female athlete in Greek sporting history recently alleged that a senior national sailing federation official sexually assaulted her almost 23 years ago. Since Olympic sailing champion Sofia Bekatorou shared her story, dozens of other people in Greece have talked publicly about their experiences with sexual misconduct and workplace intimidation in Greece. SENT: 790 words, photos.
ITALY-POLITICS — Italian Premier-designate Mario Draghi secured preliminary support from two key parties for forming a new government that will decide how to spend more than $240 billion in European Union funds to help relaunch Italy's pandemic-ravaged economy. SENT: 615 words, photos.
SOMALIA-TROUBLED-ELECTION — A meeting on Somalia's troubled election has ended in failure as the federal government and regional states could not reach agreement on remaining issues two days before the scheduled vote, and President Mohamed Abdullahi Mohamed blamed unnamed "foreign interventions." SENT: 640 words, photos.
EGYPT— An Egyptian lawyer says authorities have freed an Al-Jazeera journalist after more than four years in detention. Mahmoud Hussein walked free from a police station, a few days after a court ordered his conditional release pending investigations into the charges. SENT: 340 words, photo.
CHILE-PROTESTS — The shooting of a street juggler has set off protests over alleged police violence in southern Chile, where several buildings were set ablaze and an officer held in custody for investigations. SENT: 200 words, photo.
—————————————————
ENTERTAINMENT
—————————————————
OBIT-CHRISTOPHER PLUMMER-APPRECIATION — It's one of the great Hollywood ironies that Christopher Plummer didn't like the film that made him a legend. He was an actor's actor and had cut his teeth doing Shakespeare. "The Sound of Music," he thought, was sentimental shlock. He softened on that point later in life as he was enjoying something that so few actors get: A genuine third act. SENT: 1,000 words, photos.
———————
SPORTS
——————-
FBN—NFL AWARDS — The NFL MVP is announced, in voting by The Associated Press, along with other yearly honors during the league's prime-time awards show on Super Bowl eve. UPCOMING: 750 words, photos by 11 p.m. Show starts 8 p.m.
FBN--HALL OF FAME — Fifteen modern-era players, including first-timers Peyton Manning, Charles Woodson and Calvin Johnson, will find out who is part of the 2021 Pro Football Hall of Fame class. UPCOMING: 750 words, photos. Class announced during awards show.
FBN—SUPER BOWL-GREATS DISCUSS BRADY — Tom Brady was already a member of the most exclusive club in sports — "The Best of the Best" — before making a record 10th Super Bowl. The AP asked eight current and former champions from seven sports what impressed them most about the 43-year-old quarterback. SENT: 1,400 words, photos.
Find complete Super Bowl coverage on APNews.com.
——————————————
HOW TO REACH US
——————————————-
At the Nerve Center, Richard A. Somma can be reached at 800-845-8450 (ext. 1600). For photos, Donald E. King (ext. 1900). For graphics and interactives, (ext. 7636). Expanded AP content can be obtained from http://newsroom.ap.org. For access to AP Newsroom and other technical issues, contact apcustomersupport(at)ap.org or call 877-836-9477.