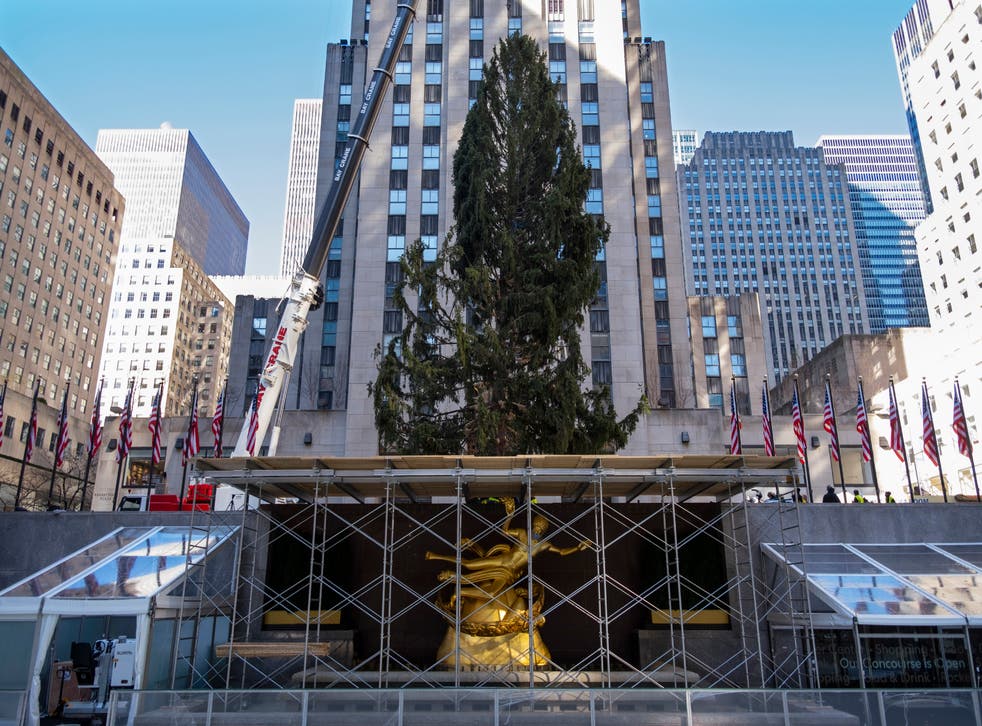 Here are the AP's latest coverage plans, top stories and promotable content. All Times EST. For up-to-the minute information on AP's coverage, visit Coverage Plan at https://newsroom.ap.org.
----------------——
TOP STORIES
—————————-
VIRUS OUTBREAK-VACCINE — Joe Biden's scientific advisers will meet with vaccine makers in coming days as the presidential transition remains stalled because of President Donald Trump's refusal to acknowledge that he lost the election. The government's top infectious disease expert says that delayed handoff to the next administration is especially problematic during a public health crisis. By Ricardo Alonso-Zaldivar and Will Weissert. SENT: 830 words, photos.
VIRUS OUTBREAK — Poll workers in some states who came in contact with voters on Election Day are reporting they have tested positive for the coronavirus. Public health officials caution that there's no way to determine yet whether in-person voting on Election Day is to blame as COVID-19 spreads rapidly nationwide. By Anthony Izaguirre. SENT: 930 words, photos.
TRUMP — President Donald Trump appears to acknowledge for the first time that Joe Biden won the White House, but also makes clear he won't concede and will keep trying to overturn the election result. Trump's statements came in tweets that included several baseless claims about the Nov. 3 vote, which state and federal officials say was safe and secure. By Kevin Freking. SENT: 750 words, photos.
CONGRESS-BIDEN — Joe Biden says he wants to "restore the soul of America." But first the president-elect will need to fix a broken Congress. Biden is rushing headlong into a legislative branch that's been ground down by partisanship, name-calling and, now, a refusal by some to acknowledge the Democrat's win over President Donald Trump. At a time when the country needs a functioning government to confront the COVID-19 crisis, the teetering economy and racial injustice, Washington is being challenged by the next president to do better. By Congressional Correspondent Lisa Mascaro. SENT: 910 words, photos.
PERU-POLITICAL-CRISIS — Peru's interim president announced his resignation Sunday as the nation plunged into its worst constitutional crisis in two decades following massive protests unleashed when Congress ousted the nation's popular leader. By Franklin Briceño and Christine Armario SENT: 700 words, photos. Developing.
VIRUS OUTBREAK-INFECTED-MEDICAL-WORKERS — With coronavirus cases soaring in North Dakota, Gov. Doug Burgum moved to allow the state's beleaguered hospitals to use infected but asymptomatic doctors and nurses to treat COVID-19 patients. Although hospitals pushed for the right, many nurses say it will make their lives even harder than they've been during the pandemic. By James MacPherson and Stephen Groves. SENT: 970 words, photos. This is the Monday Spotlight
——————————————————————
WHAT WE'RE TALKING ABOUT
——————————————————————
BELGIAN RACING PIGEON — Belgian racing pigeon fetches record price of $1.9 million. SENT: 600 words, photos.
FATAL CRASH-SOUTH-CAROLINA — 5 killed in wreck with wrong-way driver in South Carolina. SENT: 140 words.
INDIA-OBIT-SOUMITRA-CHATTERJEE — Soumitra Chatterjee, the legendary Indian actor with more than 200 movies to his name and famed for his work with Oscar-winning director Satyajit Ray, dies of complications from the coronavirus. He was 85. SENT: 350 words, photos.
BLACK TEEN'S DEATH — Authorities 'following every lead' into Black teen's death. SENT: 580 words, photo.
---------------------------------————————-
MORE ON THE VIRUS OUTBREAK
---------------------------------————————
VIRUS-OUTBREAK-EUROPE-RESTAURANTS — Necessity is not the mother of invention when it comes to the pandemic and Europe's great chefs. Instead the coronavirus is turning life into a struggle for survival. Many a three-star Michelin meal has been put into a takeout box and sent out on Deliveroo scooters, as renowned chefs try to scrape through a second pandemic lockdown that is likely to threaten even the most lucrative of Christmas seasons. SENT: 870 words, photos.
VIRUS OUTBREAK-BRITAIN-VACCINE — One of the scientists behind the experimental coronavirus vaccine developed by BioNTech and Pfizer said that he was confident that it could halve the transmission of the virus, resulting in a "dramatic" curb of the virus' spread. The scientist said it was "absolutely essential" to have a high vaccination rate before next autumn to ensure a return to normal life next winter. SENT: 230 words, photo.
VIRUS OUTBREAK-DUBAI-FILIPINO BAND BLUES — As the coronavirus pandemic mutes Dubai's live-music scene, the Filipino show bands that long have animated the city's storied nightlife are being disproportionately squeezed. Many are out of work and out of money, struggling to survive in overcrowded dormitories at the mercy of employers. Others are trying to go home after losing their residency status. SENT: 1,020 words, photos,
VIRUS-OUTBREAK-FRANCE-CHURCH-PROTESTS — Catholic protesters held scattered demonstrations around France to demand that authorities relax virus lockdown measures to allow religious services. Gatherings were reported or planned in cities including Paris, Nantes and Bordeaux in the west and Strasbourg in the east. SENT: 375 words, photos.
Find more coverage on the Virus Outbreak on the featured topic page in AP Newsroom.
———————————
WASHINGTON/POLITICS
——————————-
ELECTION 2020-PROTESTS — After several thousand supporters of President Donald Trump protested the election results and marched to the Supreme Court, nighttime clashes with counterdemonstrators led to fistfights, at least one stabbing and more than 20 arrests. Several other cities also saw gatherings of Trump supporters unwilling to accept Democrat Joe Biden's Electoral College and popular vote victory as legitimate. SENT: 760 words, photos, videos.
BIDEN'S-BEACH-TOWN — Rehoboth Beach, Delaware, is a resort town that's known known for Atlantic waves that are sometimes surfable, as well as fresh-cut French fries and a mile wooden boardwalk that dates to the 1870s. It's long prided itself on being the "Nation's Summer Capital." Now, it may soon sport a beach White House. SENT: 1,000 words, photos.
———————————-
INTERNATIONAL
-----------------------—
ISRAEL — Israel is moving forward on the construction of hundreds of new homes in a sensitive east Jerusalem settlement, a watchdog group says, a move that would defy international consensus against Israeli building in areas that would cut Palestinians off from the city's eastern sector, which they claim as their future capital. SENT: 400 words.
ARMENIA-AZERBAIJAN — Azerbaijan has postponed taking control of a territory ceded by Armenian forces in a cease-fire agreement, but denounced civilians leaving the area for burning houses and committing what it called "ecological terror." SENT: 600 words, photos.
ETHIOPIA MILITARY CONFRONTATION — The leader of Ethiopia's rebellious Tigray region has confirmed firing missiles at neighboring Eritrea's capital and is threatening more, marking a huge escalation as the deadly fighting in northern Ethiopia between Tigray forces and the federal government spills across an international border. SENT: 970 words, photos.
SUDAN — Sudan's rebel leaders, who sealed a peace deal with the transitional government last month, have returned to the capital, Khartoum. Their return to Sudan signals the first major steps toward implementing the agreement that aims to end the country's decades-long civil war. SENT: 450 words, photo.
TROPICAL WEATHER — Iota became the thirteenth hurricane of the Atlantic season early, threatening to bring another dangerous system to Nicaragua and Honduras — countries recently clobbered by a Category 4 Hurricane Eta. SENT: 370 words, photos.
BREXIT — The U.K.'s chief Brexit negotiator said before renewed talks that a trade deal with the European Union may not succeed, but he was still hopeful of a resolution. Arriving in Brussels, David Frost tweeted that "there has been some progress in a positive direction in recent days." SENT: 400 words, photo.
GERMANY-BRITAIN-PRINCE-CHARLES — Prince Charles calls for Britain and Germany to remember their long and close ties now that the U.K. tries to find its place outside but also alongside the European Union. SENT: 730 words, photos.
ASIA-TRADE-PACT — China and 14 other countries agree to set up the world's largest trading bloc, encompassing nearly a third of all economic activity, in a deal many in Asia are hoping will help hasten a recovery from the shocks of the pandemic. The Regional Comprehensive Economic Partnership, or RCEP, was signed virtually on the sidelines of the annual summit of the 10-nation Association of Southeast Asian Nations. SENT: 950 words, photos.
ISRAEL-EMIRATES-PALESTINIANS TORN — Palestinians have decried the move by the United Arab Emirates to normalize relations with Israel as a "betrayal" of both Jerusalem, where they hope to establish the capital of their future state, and the Al-Aqsa mosque compound, the city's holiest Muslim site. But with Israel now courting wealthy Gulf tourists and establishing new air links, Palestinians in east Jerusalem could soon see a tourism boon. SENT: 960 words, photos.
BELARUS-PROTESTS — A Belarusian human rights group says more than 500 people have been arrested in protests around the country calling for authoritarian President Alexander Lukashenko to step down. SENT: 180 words, photos.
CYPRUS-TURKEY-PEACE-TALKS — Turkish President Recep Tayyip Erdogan has appeared to throw into doubt a new bid to restart dormant Cyprus reunification talks. Erdogan said that a two-state deal rather than the long-established federal formula is the way forward. SENT: 570 words, photos.
KASHMIR-SAFFRON-PHOTO GALLERY — AP PHOTOS: From a flower in Kashmir comes a precious spice. SENT: 350 words, photos.
————————-
SCIENCE
—————————
SPACEX-CREW LAUNCH — SpaceX is aiming for a night launch of four astronauts to the International Space Station, although the prospects of good weather are just 50-50. SENT: 500 words, photos. UPCOMING: Launch scheduled for 7:30 p.m., weather permitting.
PUERTO RICO-TROUBLED TELESCOPE — Giant, aging cables that support one of the world's largest single-dish radio telescopes are slowly unraveling in this U.S. territory, pushing an observatory renowned for its key role in astronomical discoveries to the brink of collapse. The Arecibo Observatory, which is tethered above a sinkhole in Puerto Rico's lush mountain region, boasts a 1,000-foot-wide (305-meter-wide) dish featured in the Jodie Foster film "Contact" and the James Bond movie "GoldenEye." SENT: 960 words, photos.
————————
RELIGION
————————
CATHOLIC BISHOPS — Catholic bishops of the United States open a national meeting Monday under dramatic circumstances. A pandemic has compelled them to gather virtually from far-flung dioceses. A hard-fought presidential election has caused sharp divisions in their own ranks. And just a few days ago, the Vatican released a report detailing how clerics in the U.S. and abroad failed to hold ex-Cardinal Theodore McCarrick to account until many years after suspicions of serial sexual misconduct became widespread. SENT: 880 words, photos.
—————————————
SPORTS
—————————————
GLF-MASTERS — Dustin Johnson brings a four-stroke lead into the final round of the Masters as he tries to win his second major. By AP Golf Writer Doug Ferguson. About 900 words, photos by 3 p.m. With sidebars and agate as merited.
—————————————
HOW TO REACH US
------------------------——-
At the Nerve Center, Rob Jagodzinski can be reached at 800-845-8450 (ext. 1600). For photos, (ext. 1900). For graphics and interactives, (ext. 7636). Expanded AP content can be obtained from http://newsroom.ap.org. For access to AP Newsroom and other technical issues, contact apcustomersupport(at)ap.org or call 877-836-9477.