Arnsberg bans New Year fireworks in shelters to avoid trauma for refugees
'People who come from a war zone connect loud bangs more with shots and bombs than with New Year's Eve fireworks'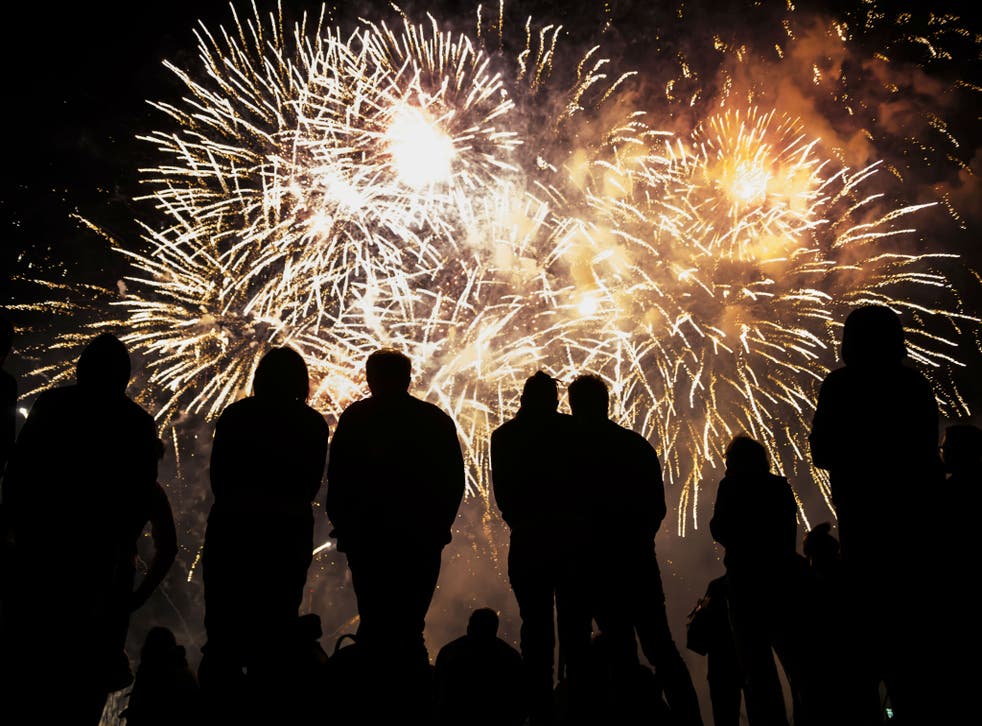 Setting off fireworks at refugee accommodation and on the grounds of asylum centres in the German town of Arnsberg on New Year's Eve has been banned.
Authorities fear the loud sounds could have a traumatic effect on refugees who have fled war zones.
There is also concern the fireworks could result in potential injuries.
A spokesman for Arnsberg, in North Rhine-Westphalia, said "people who come from a war zone connect loud bangs more with shots and bombs than with New Year's Eve fireworks," adding that the sale of rockets and firecrackers to residents of refugee shelters had been prohibited.
Signs informing people about the ban have been placed at the shelters.
In an effort "to avoid reawakening memories in people who have fled war and conflict of the horrors that threatened them," the town's fire brigade suggested people should consider not launching fireworks at all.
Commenting on the ban, Dr Joachim Bauer, a psychotherapist from the University Medical Centre in Freiburg, told Deutsche Welle: "On experiencing stimuli that played a role in trauma, such as images, smells and sounds, symptoms of post-traumatic stress disorder (PTSD) such as re-experiencing the traumatic situation, anxiety, panic, shock or freezing can be re-triggered."
Refugees settle in Germany

Show all 12
"For this reason it seems sensible to prohibit the customary New Year's fireworks in refugee shelters and the surrounding areas," said Dr Bauer.
Last year, people in Germany spent 120 million Euros (£89 million) on fireworks to celebrate the New Year.
Additional reporting by agencies
Join our new commenting forum
Join thought-provoking conversations, follow other Independent readers and see their replies