Assange denies letter to French president was 'asylum plea'
Open letter from Wikileaks founder had said France could offer 'necessary protection' from political persecution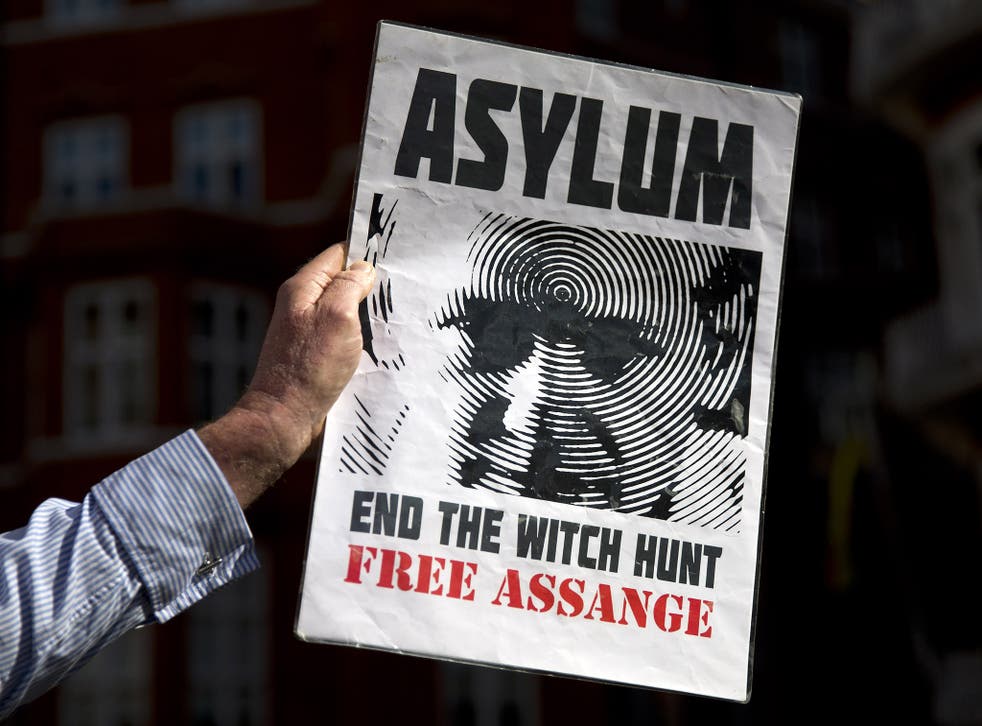 Julian Assange, the WikiLeaks founder, has denied making an unsuccessful asylum request to France.
An open letter, written by Assange to Francois Hollande, the French president, was published in the French daily Le Monde.
In it the Wikileaks founder said that France could offer him "the necessary protection" against "political persecution".
A statement from the Hollande's office said France could not act on the "request" and noted that Assange is under a European arrest warrant and he was not in "immediate danger".
But Assange's legal team took issue with the characterisation of the letter as an asylum request, saying it should not be interpreted as such.
In his letter Assange referred to the recent revelations by Wikileaks that US security agencies had spied on French presidents, including Hollande.
Assange, 44, has been living in the Ecuadorean embassy in London since June 2012, seeking to avoid extradition to Sweden where officials want to question him about alleged sexual assaults.
He fears that if he goes to Sweden he would be extradited to the US and charged over Wikileaks' release of official US documents.
In his letter he also noted that he has not seen his his youngest son, or the child's mother, who are both French, for five years.
Some prominent French figures, including soccer legend Eric Cantona and economist Thomas Piketty, had urged France to give asylum to Assange.
(Additional reporting by agencies)
Join our new commenting forum
Join thought-provoking conversations, follow other Independent readers and see their replies