Asylum seeker found on inflatable kayak in English Channel during bid to get to UK from Calais Jungle
 Iranian man spotted by cross-channel ferry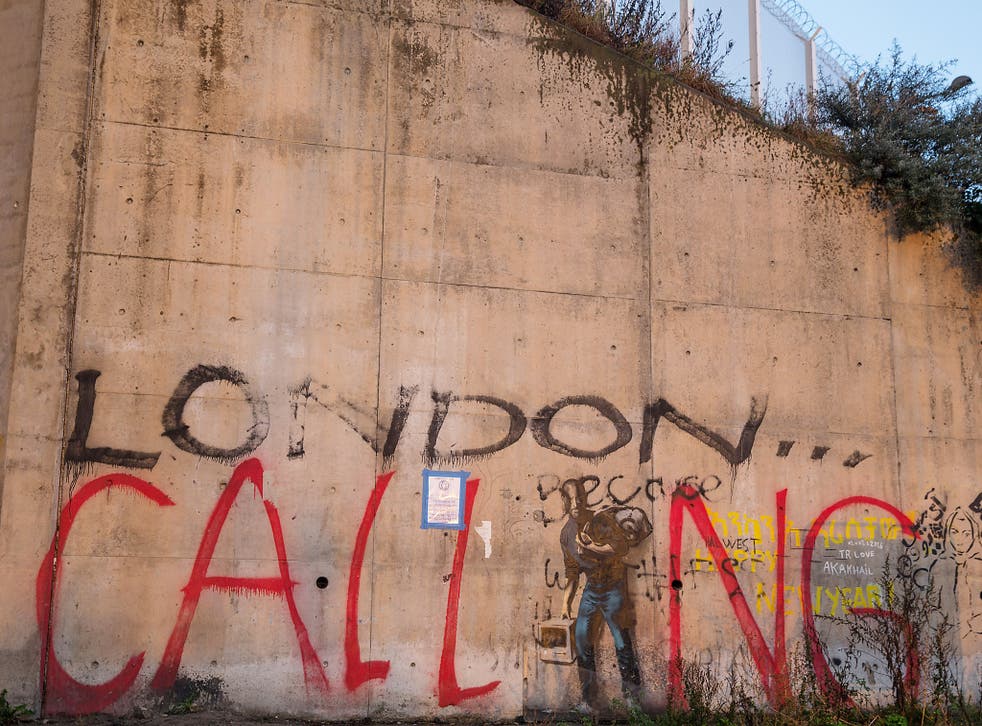 An asylum seeker has travelled from Calais to within eight miles of the British coastline in an inflatable kayak.
The Iranian man, aged around 30, is believed to have been spotted by a cross-channel ferry late last week, before a UK border force vessel was dispatched to pick him up.
It is thought to be the first time someone seeking asylum has attempted to make the 20-mile crossing alone in a kayak.
The man, believed to have been living in the Jungle camp before it was closed last week, is now reportedly being detained at an immigration centre in Croydon, London, and being assessed under an immigration procedure known as 'Detained Fast Track' (DFT).
He claims he converted to Christianity in Iran and was persecuted as a consequence, according to Sky News. According to reports, the man told people in the Jungle he was a software engineer before he had left his country.
The Jungle was officially closed last week after a state operation in which authorities transported more than 6,000 adults by bus to reception centres across France, where their asylum claims will be assessed.
But hundreds, if not thousands, are believed to have fled the state operation in the hope of finding their own way to the UK.
Meanwhile, more than 1,000 unaccompanied minors have been living in shipping containers in the camp, where they have been largely unsupervised with limited food and water.
French authorities announced the children would be taken to children's homes in France from 8am on Wednesday.
Calais refugee camp evacuation

Show all 15
While charities welcome the news, they urge the processing of children who may be eligible to come to the UK must not be delayed further.
Rabbi Janet Darley, from Citizens UK, said: "Whilst we welcome the move to accommodate unaccompanied children away from the containers, where they could not be properly safeguarded, this cannot be used as a reason to delay the transfer of those who have a legal right to come to the UK.
"We call on the British and French governments to work together to resume transfers and quickly allocate all the children accommodation so that they can start to rebuild their lives as swiftly as possible."
The Independent has contacted the Home Office for comment.
Register for free to continue reading
Registration is a free and easy way to support our truly independent journalism
By registering, you will also enjoy limited access to Premium articles, exclusive newsletters, commenting, and virtual events with our leading journalists
Already have an account? sign in
Register for free to continue reading
Registration is a free and easy way to support our truly independent journalism
By registering, you will also enjoy limited access to Premium articles, exclusive newsletters, commenting, and virtual events with our leading journalists
Already have an account? sign in
Join our new commenting forum
Join thought-provoking conversations, follow other Independent readers and see their replies