Asylum seekers arrested for 'sexually assaulting girls' at German swimming pool
Syrian former Isis member detained for allegedly raping female refugee in separate operation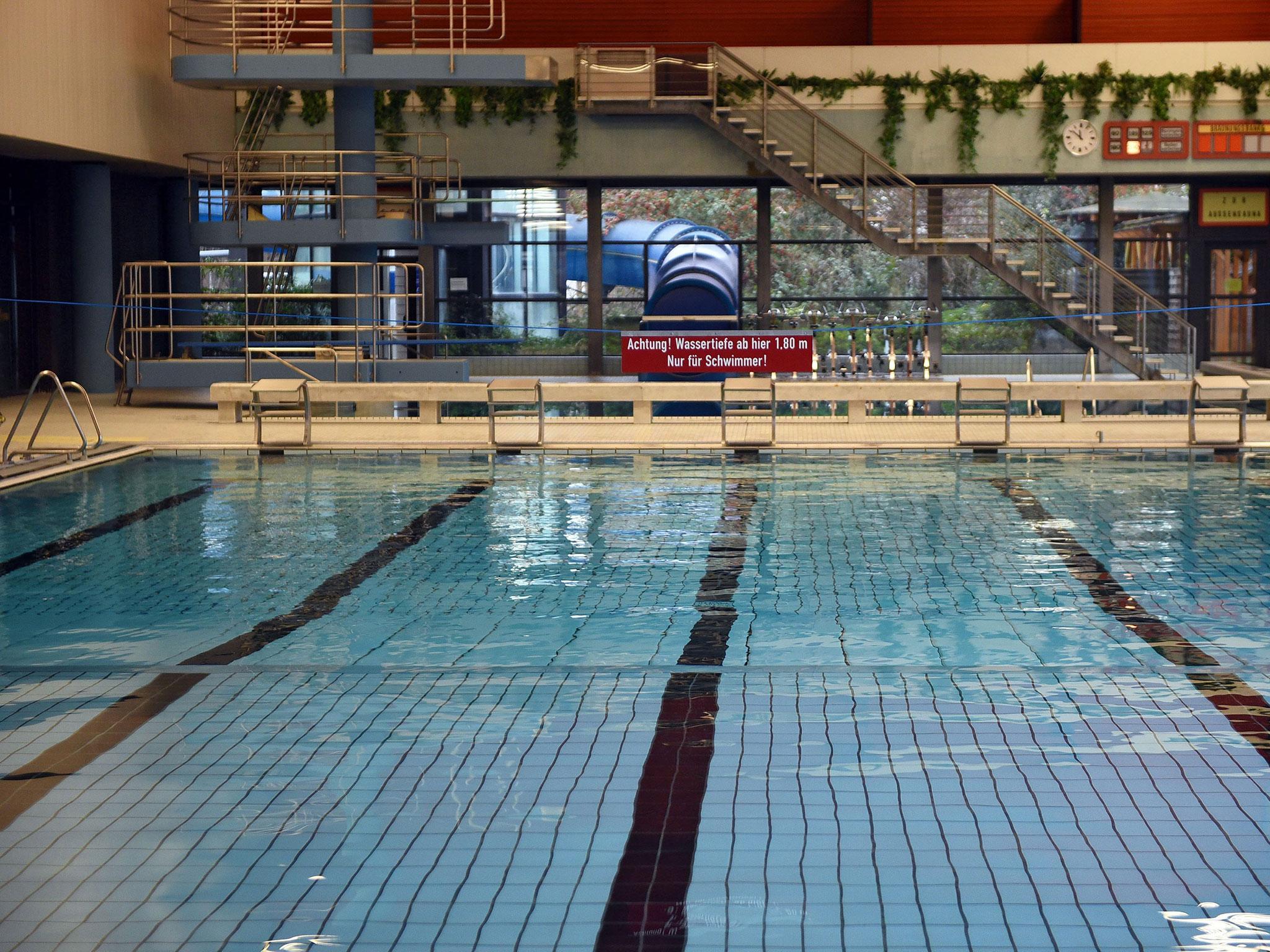 Two asylum seekers have been arrested on suspicion of sexually assaulting young girls at a swimming pool in Germany.
Police said five girls between the age of 12 and 14 were at a pool in the town of Bad Oldesloe when they were harassed.
"According to current information, the girls were touched underwater by two men of southern appearance," a spokesperson for Ratzeburg Police said.
The girls reported the men to leisure centre managers, who identified the pair and called police.
The suspects are two asylum seekers living in Bad Oldesloe, aged 23 and 34, who are now under investigation for sexual harassment by authorities in the state of Schleswig-Holstein.
Reported attacks by asylum seekers at swimming pools have generated controversy across Europe, sparking a ban on male migrants at one pool in Germany and "vigilante" patrols in Sweden.
An Iraqi asylum seeker who raped a 10-year-old boy at a swimming pool in Austria had his sentence increased on appeal in December, seeing him jailed for seven years.
Germany reacts to Cologne New Year's Eve attacks
Show all 13
Amid outrage over mass sex attacks in Cologne, police statistics in Germany showed that sexual offences make up a tiny proportion of crimes committed by refugees and migrants in the country, which are mostly related to transport and documents.
In a separate operation, a Syrian man arrested in Mecklenburg-Vorpommern was charged with carrying out war crimes as a member of Isis on Tuesday.
Federal prosecutors said Akram A, 31, was guarding an Isis checkpoint aiming to prevent people from fleeing the terrorist group's territory early last year when a woman tried to escape with her children.
"The suspect stopped her at the checkpoint and on the pretext of obtaining the necessary "exit permit", he lured the Syrian woman into a house and raped her there," a spokesperson said, adding that the attack amounted to a war crime as the woman was under the protection of international humanitarian law.
Another suspected Isis member, a 19-year-old Russian citizen named as Suleym K, was charged with fighting for the group in Syria on Wednesday, after being arrested in Cologne.
Recent weeks have also seen suspected members and supporters of the Taliban and former Syrian al-Qaeda affiliate Jabhat al-Nusra arrested in Germany.
Federal prosecutors have launched around a dozen investigations concerning alleged war crimes committed in Syria or Iraq, alongside dozens of cases of suspected membership of jihadist groups.
Police chief says Germany 'on high alert' after attack
The first such conviction in Germany came last July, when a German jihadist was sentenced to two years in prison for war crimes after posing for pictures in Syria with the severed and impaled heads of two government troops.
The country's authorities are also fighting home-grown extremism, with far-right groups buoyed by anti-migrant sentiment and terror fears following a wave of Isis-inspired attacks.
Police raided more than a dozen homes and businesses linked to the Reichsbürger movement on Tuesday, months after a member of the group shot a police officer dead.
Reichsbürgers reject federal authority and adhere to their own self-declared government, known as the KRR, which issues its own version of official documents such as driving licences, while followers frequently spurn federal taxes or fines.
Among those arrested on Thursday were seven men of women living in the self-proclaimed Federal Nation of Bavaria, who were accused of committing fraud and unlawfully assuming authority.
Reichsbürgers are mainly known for aggravating German authorities by pursuing obscure legal claims rather than violence, but a faction was found to be plotting terror attacks against Jews, police and asylum seekers in January.
A recent report by Berlin's state intelligence service describes the Reichsbürgers as "an extremely diverse range of small groups and individuals who believe in an ideological mixture of conspiracy theories, anti-Semitic and anti-democratic views, and who have been behaving increasingly aggressively for some time".

Join our commenting forum
Join thought-provoking conversations, follow other Independent readers and see their replies