Europe flooding: At least five dead as France, Germany and Austria hit by flash floods
Central France suffers "worst flood in more than 100 years", while at least five are killed as heavy rainfall hits Germany and Austria
Harry Cockburn
Thursday 02 June 2016 13:00 Comments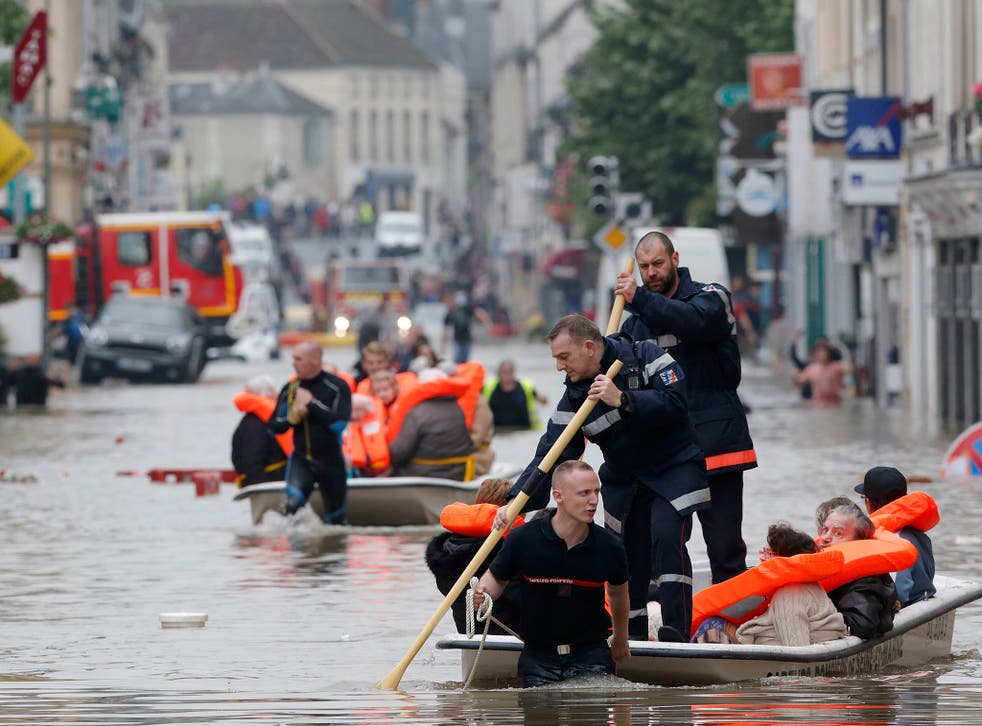 Flash floods have killed at least five people as heavy rain sweeps across France, Germany and Austria.
Thousands of people have been evacuated in parts of France, while rising waters cut off roads and bridges across Austria and Germany, submerging streets and houses and leaving people seeking refuge on rooftops.
In Souppes-sur-Loing in central France, the body of an 86-year-old woman was found in her flooded house after water levels in the Loing River near Paris rose to their highest in more than a hundred years.
German firemen found the bodies of three women in the basement of a house in the southern German state of Bavaria, and the body of another woman was discovered in floodwaters nearby after her house collapsed.
At least two people were missing in the district of Rottal-Inn, with German divers searching for those missing. "We're expecting the worst," police spokesman Michael Emmer said.
In France, weather forecaster Meteo France described the flooding around Paris as "exceptional, worse than the floods of 1910".
Several thousand households were cut off from electricity in areas close to the Austrian border, and as floodwaters rose, firefighters were dispatched to towns where roads and bridges were cut, with many residents taking to their roofs to escape the waters.
In pictures: France flooding

Show all 10
In Austria, heavy rain caused road closures in areas around Salzburg, and several schools closed as floodwaters rose.
Severe flood warnings are in place in France for two areas close to Paris: Loiret and Seine-et-Marne. The region of Loiret saw its average rainfall for six weeks in just three days.
Earlier this week, three people were killed in floods in the southwestern German state of Baden-Wuerttemberg and a young girl was killed by a train as she took shelter from the rain under a railway bridge.
Weather forecasters said more rain was expected on Thursday, further complicating rescue operations.
Register for free to continue reading
Registration is a free and easy way to support our truly independent journalism
By registering, you will also enjoy limited access to Premium articles, exclusive newsletters, commenting, and virtual events with our leading journalists
Already have an account? sign in
Join our new commenting forum
Join thought-provoking conversations, follow other Independent readers and see their replies