Man sets Swiss train on fire and attacks passengers with knife
A six-year-old child is believed to be among the injured passengers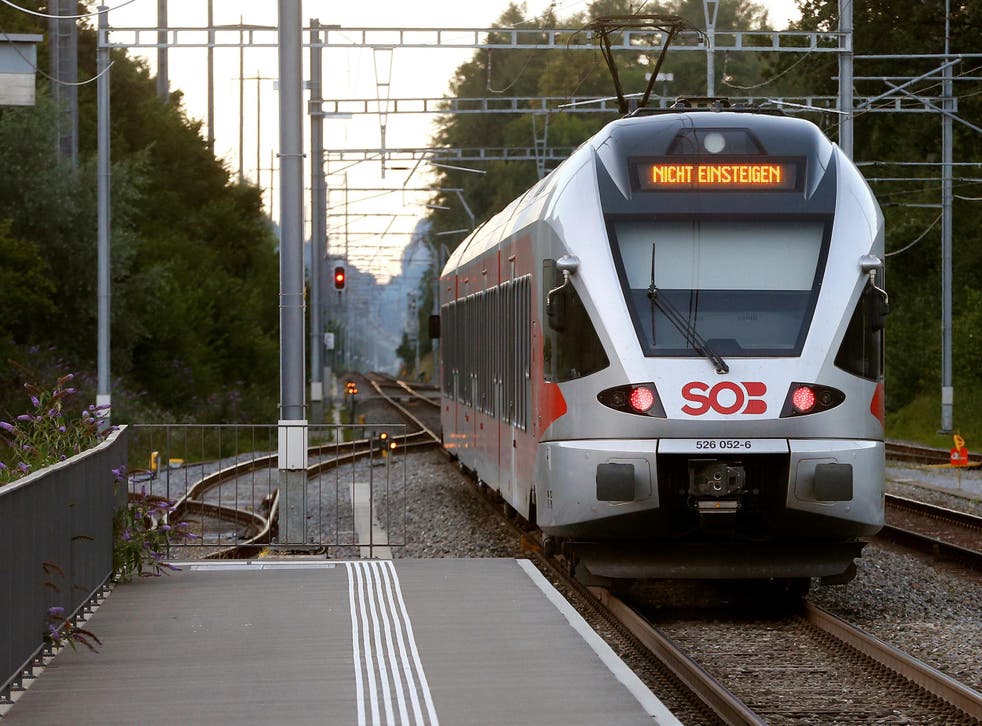 Seven people have been injured on a train in Switzerland after a man attacked them with a knife and started a fire inside the carriage, police have said.
The attacker is a 27-year-old Swiss man, according to local media reports.
He is said to have poured flammable liquid in the carriage, which then caught fire.
The incident took place at about 2.20pm as the train was pulling into Salez in the north east of the country, close to the Liechtenstein border in the St Gallen canton.
Several dozen passengers were on the train at the time of the attack, and a six-year-old child is among those injured, reported Le Matin.
Police said two men, aged 17 and 50, and three women, aged 17, 34 and 43, were burned by the fire or suffered knife injuries.
Police spokesman Bruno Metzger told Associated Press the assailant poured the liquid on one woman, and that it appeared to have caught fire when it came into contact with oxygen.
Some of the injuries are said to be serious and the attacker himself is also thought to have been injured.
Terrorism in 2016: Terror attacks in Europe claimed by Isis

Show all 9
Three rescue helicopters are said to be at the scene and an operation is underway by police, who are investigating the attacker's motive.
20 Minuten reported that police did not believe the incident was terrorist-related.
A preliminary estimate said repairs to damage to the train would cost 100,000 Swiss francs (£79,000).
Join our new commenting forum
Join thought-provoking conversations, follow other Independent readers and see their replies