Auschwitz miniskirt for sale online condemned as 'disturbing and disrespectful' by museum officials
Cushions costing £34 were decorated with a photo of the train tracks on which people were transported to former death camp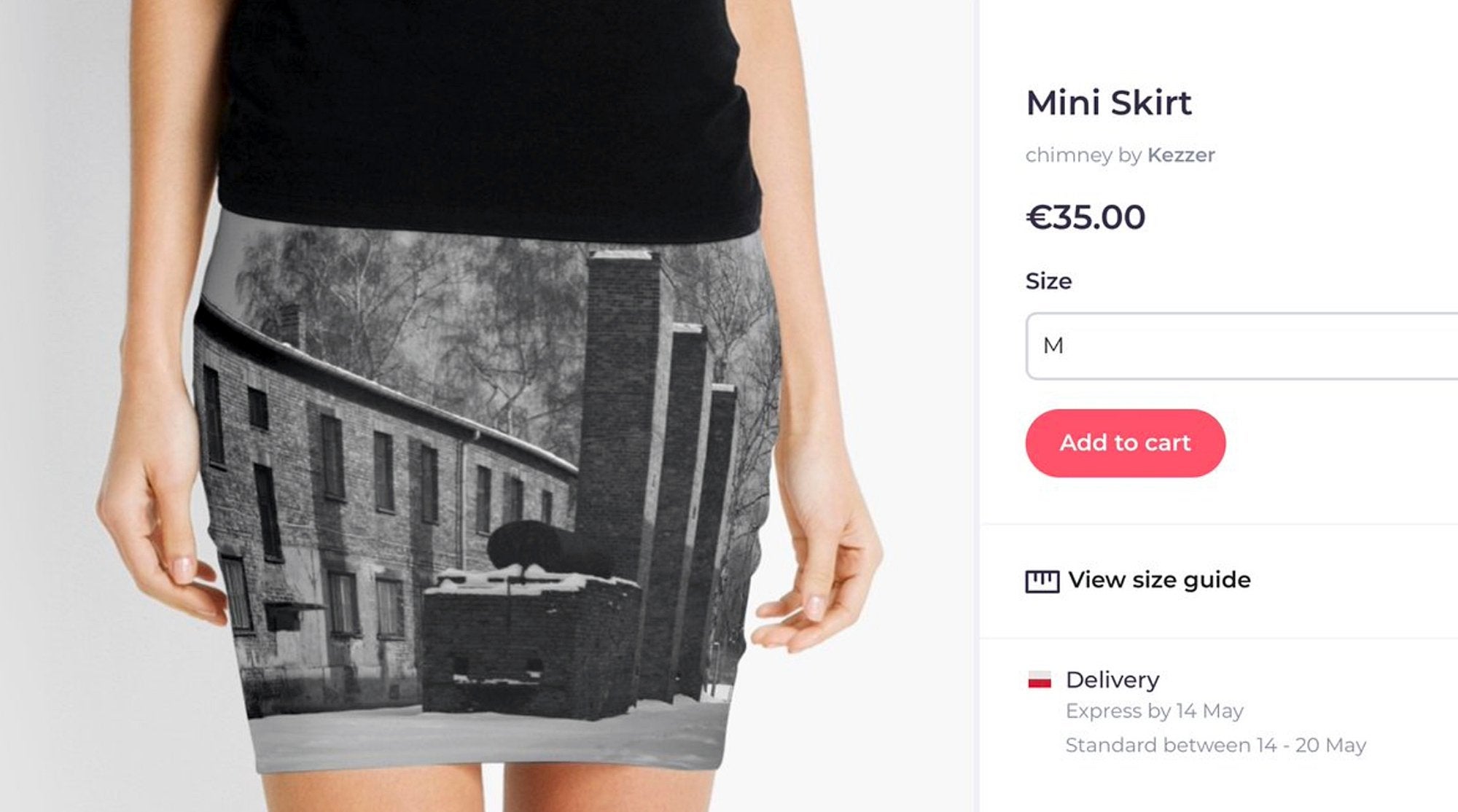 Museum officials at Auschwitz have condemned an online vendor for selling "disturbing" miniskirts and pillows with photos of the former Nazi concentration camp pasted across them.
The skirt was being sold for £30 on Red Bubble, an American online marketplace for independent designers. It featured a black and white photo of several chimneys.
The £34 cushions were decorated with a photo of the train tracks on which people were transported to the site.
A £12 tote bag with an image of Auschwitz's electric fence and the words "Attention! High voltage! Risk of death!" written across it in German was also listed for sale.
A statement issued by officials at the Auschwitz-Birkenau Memorial and Museum criticised the website.
Holocaust Memorial Day 2015: Haunting images of Auschwitz
Show all 20
"Do you really think that selling such products as pillows, mini skirts or tote bags with the images of Auschwitz – a place of enormous human tragedy where over 1.1 million people were murdered – is acceptable?" the statement said.
"This is rather disturbing and disrespectful."
From 1940 until the camp was closed in 1945, more than a million Jews, Poles, Gypsies, Russians and gay people were killed in Auschwitz-Birkenau, which was operated by Nazi Germany in occupied Poland.
Red Bubble responded on Twitter by admitting the items were "not acceptable". The online retailer said they would take "immediate action" to remove them from sale.
Earlier in the year, tourists were criticised by officials at Auschwitz for posing for disrespectful photos at the former death camp.
In a tweet in March, museum officials demanded that visitors to the grounds of the museum "behave with due solemnity and respect".
Join our commenting forum
Join thought-provoking conversations, follow other Independent readers and see their replies