Austria election: Sebastian Kurz poised to return as Chancellor after declaring victory in snap poll
'Today, the people have voted us back in again… we have made the impossible possible'
Vincent Wood
Monday 30 September 2019 00:11 Comments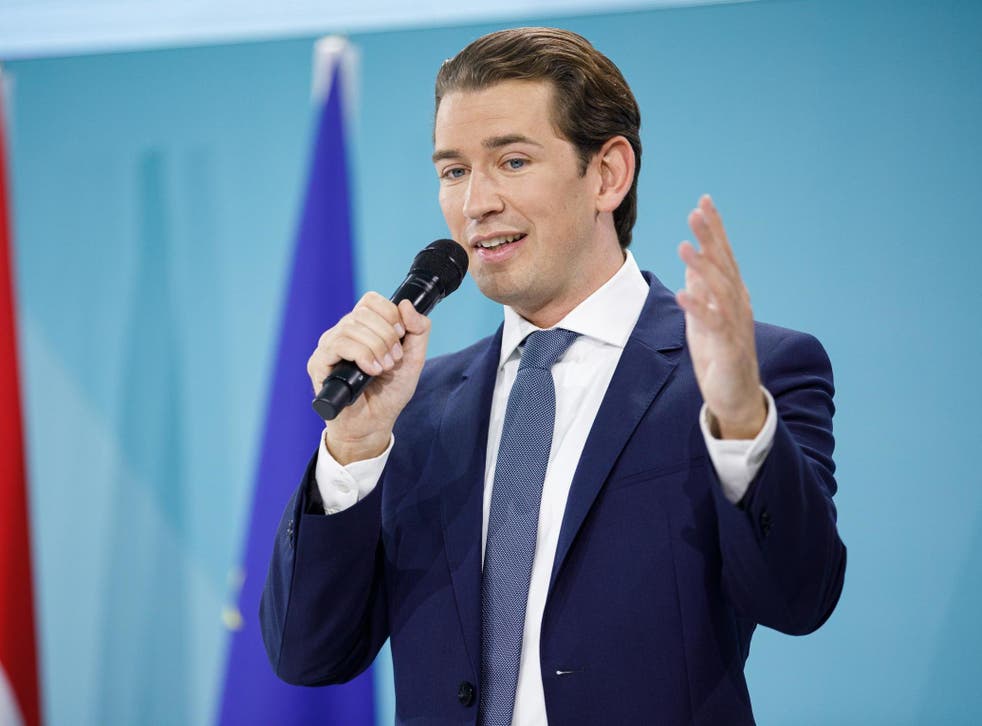 Sebastian Kurz looks certain to rise from the ashes of his collapsed government and return to his post as Austria's chancellor after declaring victory in a snap election prompted by a vote of no-confidence against him.
Exit polls from the national vote put Mr Kurz's conservative People's Party ahead with 37.1 per cent of the vote, a gain of 5.7 per cent on the victory of 2017 which made the 33-year-old the one of the youngest heads of government in the world.
"Today, the people have voted us back in again," he told supporters after the vote, "we have made the impossible possible".
Mr Kurz scrapped his coalition with the far-right Freedom Party after video emerged which appeared to show the leader of his governmental partners offering favours to a purported Russian investor.
With his majority weakened, the country's Social Democrats voted to remove him from power – leaving a caretaker group of non-partisan technocrats to run the country until a snap election was resolved.
World news in pictures

Show all 50
However, as expected Mr Kurz strengthened his position through the poll, and must now look to form a coalition after saying he would "speak to all parties".
Potential partners could include the nation's Green party, which failed to enter parliament two years ago but is now projected to have returned 14 per cent of the vote amid growing concerns over climate change.
Meanwhile in an ongoing trend on the continent, the traditional centre left struggled to make ground under the Social Democrats, which suffered its worst result since 1945.
The party had previously stood as the leader in coalitions from 1970 to 1999 and 2006 to 2013, but was unable to capitalise on the collapse of the government.
Exit polls placed the party comfortably in second place with 21.7 per cent of the vote.
"It's not what we hoped for." said Pamela Rendi-Wagner, the party's first female leader, "It's not what we fought for".
His former coalition partners in the Freedom party meanwhile dropped almost 10 points, coming third overall as its anti-migrant message failed to resonate with the electorate as strongly as it had in 2017.
New leader Norbert Hofer indicated the party would prefer a spell in opposition, adding: "A party needs to learn from the mistakes of the past and rebuild itself."
Additional reporting by PA
Register for free to continue reading
Registration is a free and easy way to support our truly independent journalism
By registering, you will also enjoy limited access to Premium articles, exclusive newsletters, commenting, and virtual events with our leading journalists
Already have an account? sign in
Join our new commenting forum
Join thought-provoking conversations, follow other Independent readers and see their replies