Austria's president steps in over Islamophobic abuse of new year baby: 'All men are born free and equal in dignity and rights'
Celebration of birth marred by hate speech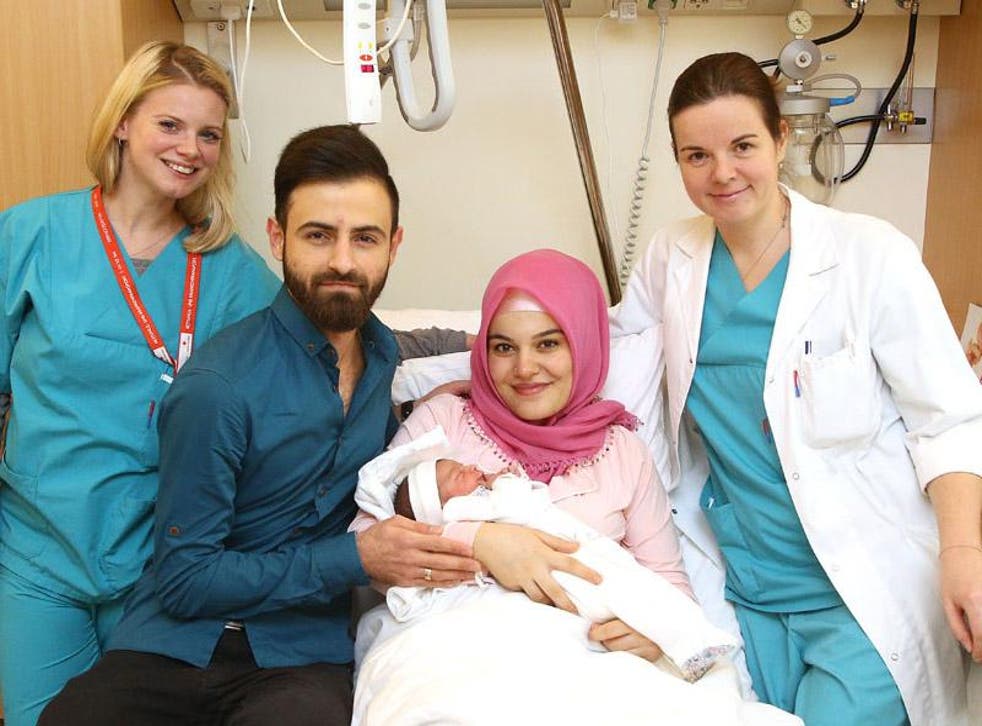 Austria's president Alexander Van der Bellen has intervened after the first child born in Vienna in 2018 was subjected to a torrent of Islamophobic abuse.
Asel Tamga was named "the first Viennese baby" of the year and photographed in the arms of her hijab-wearing mother.
Rather than being greeted with good wishes, articles about the birth were bombarded with hundreds of anti-Muslim and racist comments.
Mr Van der Bellen, Austria's left-wing leader, noted the birth in a Facebook post, saying: "Welcome, dear Asel!"
He quoted the Universal Declaration of Human Rights, saying: "All men are free and born equal in dignity and rights."
Public announcements of "New Year's Babies" are customary in the German-speaking media, but anti-hate groups say they have become the focus of racist abuse, which has risen following an influx of refugees.
More than 145,000 people have applied for asylum in Austria since 2015, according to government figures.
Secretary general of the Vienna chapter of the Roman Catholic charity Caritas, Klaus Schwertner, commented on the abuse Asel received.
"In the first hours of her life, this sweet girl was already the target of an unbelievable wave of violent, hateful online commentary," he said in a Facebook post.
"It is a completely new dimension of online hate, targeting an innocent newborn."
One comment on an article reacting to the birth on Austrian daily Heute said: "I'm hoping for a cot death," the site reported.
"Deport the scum immediately," another comment said.
World news in pictures

Show all 50
The incident comes two weeks after the country's far-right Freedom Party entered into the coalition government for the first time and seized control of several powerful ministries, including foreign, interior and defence. The development is expected to toughen Vienna's stance on immigration and asylum seekers.
Mr Van der Bellen, a former Green Party leader who narrowly beat a far-right candidate to take office in January last year, has spoken against racism on a number of occasions.
Last March, he called on all women to wear headscarves in solidarity with Muslims to fight what he called "rampant Islamophobia".
Register for free to continue reading
Registration is a free and easy way to support our truly independent journalism
By registering, you will also enjoy limited access to Premium articles, exclusive newsletters, commenting, and virtual events with our leading journalists
Already have an account? sign in
Register for free to continue reading
Registration is a free and easy way to support our truly independent journalism
By registering, you will also enjoy limited access to Premium articles, exclusive newsletters, commenting, and virtual events with our leading journalists
Already have an account? sign in
Join our new commenting forum
Join thought-provoking conversations, follow other Independent readers and see their replies