Austria train crash: At least one dead and more than 22 people injured in Niklasdorf rail collision
Several carriages derailed after intercity train collides with local service near central town of Niklasdorf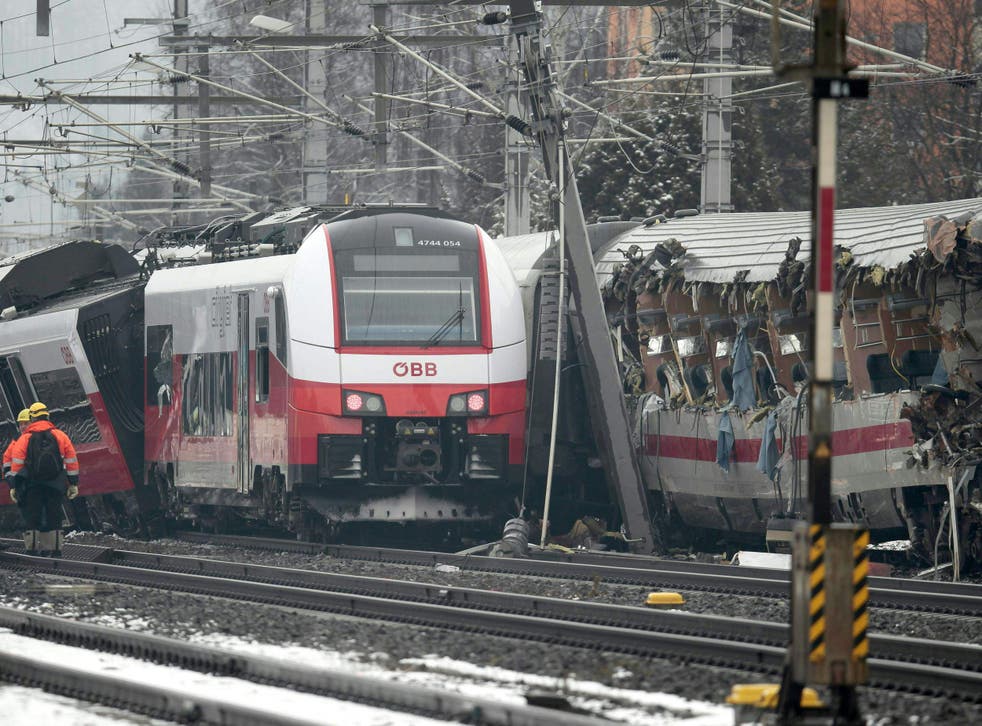 A woman has been killed and 22 people injured after two passenger trains collided in central Austria.
Three children were among those hurt when a train crashed the side of another near the station in Niklasdorf, a town 40 miles north of the city of Graz.
Several carriages were derailed by the crash, in the province of Styria.
Nineteen ambulances and two emergency doctors were among the rescue crews sent to the site.
Police said it was not yet clear what led to the crash, which happened at about 12.45pm local time (11.45am GMT.)
Pictures on social media showed show the side of one train carriage sheared off by the crash.
Austrian Federal Railways said the collision involved a regional train and an intercity train on its way to Saarbruecken, Germany.
It added in a statement: "According to initial information from emergency services at the scene, several people have been injured in the accident, some seriously.
"Our sympathy goes to the families and relatives of the victims."
The person killed has not yet been identified, said police.
Join our new commenting forum
Join thought-provoking conversations, follow other Independent readers and see their replies