Austrian academics' word of the year is 51 letters long and almost impossible to say
Word describes the past seven months of votes, court cases and delays in the presidential election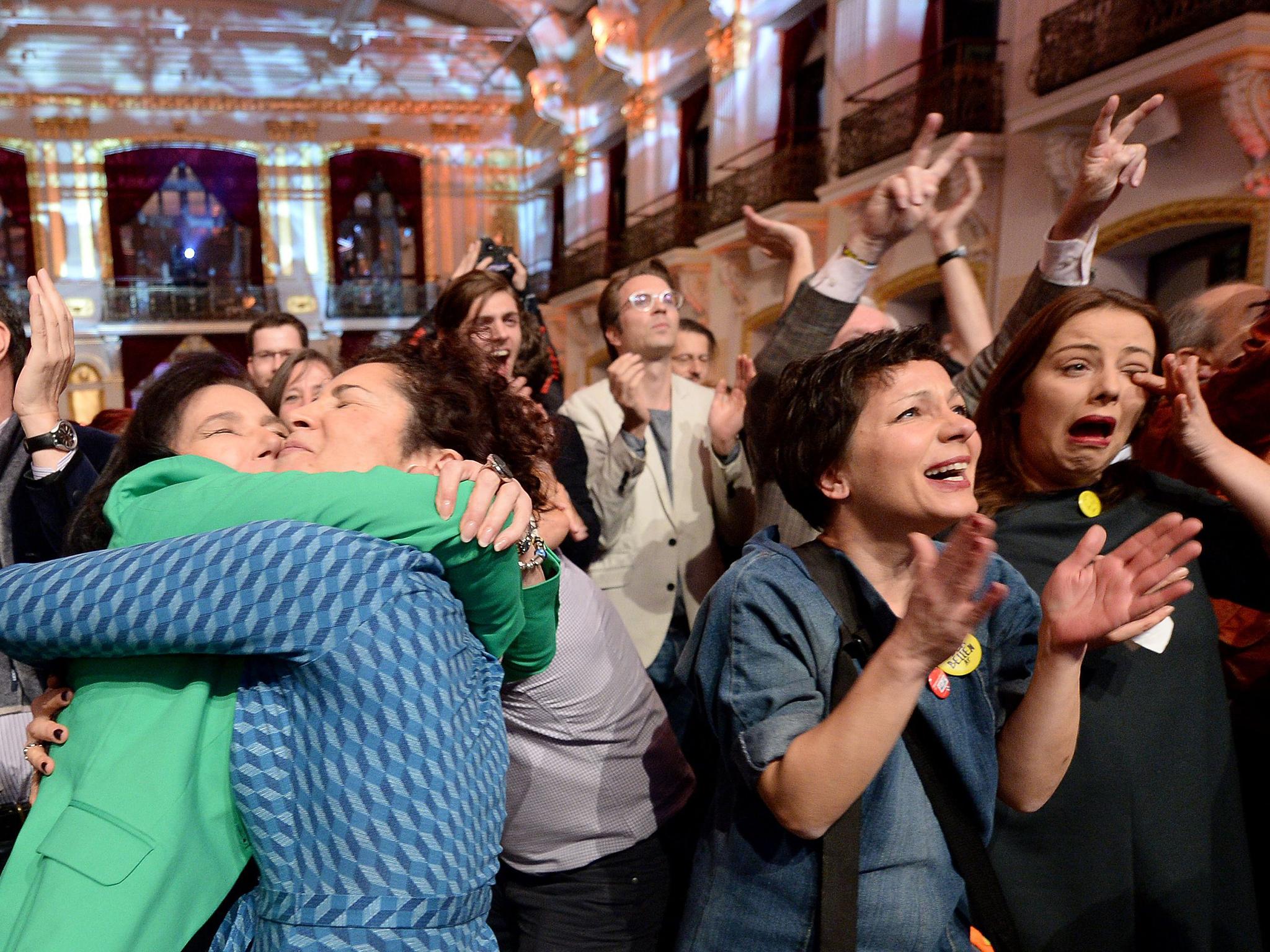 Austrian academics have chosen "Bundespräsidentenstichwahlwiederholungsverschiebung" as the country's word of the year in recognition of the huge impact of its lengthy presidential election.
The 51-letter mouthful roughly translates as "Federal-President-runoff-vote-repeat-postponement", describing the seven months of votes, court cases and delays that eventually led to Alexander Van der Bellen's election victory on Sunday.
A jury at the University of Graz said the choice was "not difficult" after being selected by more than 3,000 people.
"In terms of its content as well as its length, [the word] is a symbol and an ironic form of commentary for the political events of this year, characterised by the lengthy campaign for the presidential election, the challenges of the voting process, and its reiteration."
Headed by Professor Rudolf Muhr, from the Research Centre for Austrian German, the jury sorted through more than 10,000 different suggestions. "Bundesheinzi", a combination of the word for President (Bundespräsident) and incumbent Heinz Fischer's nickname, came second.
Norbert Hofer, from the far-right Freedom Party, was narrowly beaten in the final presidential vote last week, which came six months after judges ordered a re-run of the original election in May.
Mr Hofer lost that vote to his left-wing rival Mr Van der Bellen by just 31,000 but polling irregularities were soon uncovered and the result was annulled by the Constitutional Court of Austria.
Right-wing candidate defeated in Austrian presidential election
The new vote was originally scheduled for 2 October but later postponed to 4 December.
The University of Graz also named the most-hated "non-word" of 2016 as "Öxit" – Austria's version of Brexit – describing the country's potential exit from the EU.
Many countries carry out similar surveys, which are headed by the Oxford English Dictionary in the UK.
This year, its panel chose post-truth, defining "circumstances in which objective facts are less influential in shaping public opinion than appeals to emotion and personal belief" following its increasing usage throughout the EU referendum and US elections.
Join our commenting forum
Join thought-provoking conversations, follow other Independent readers and see their replies