Austrian doctor under investigation for refusing to treat asylum seekers
Dr Thomas Unden doesn't want to treat 'people whose name and origins I don't know'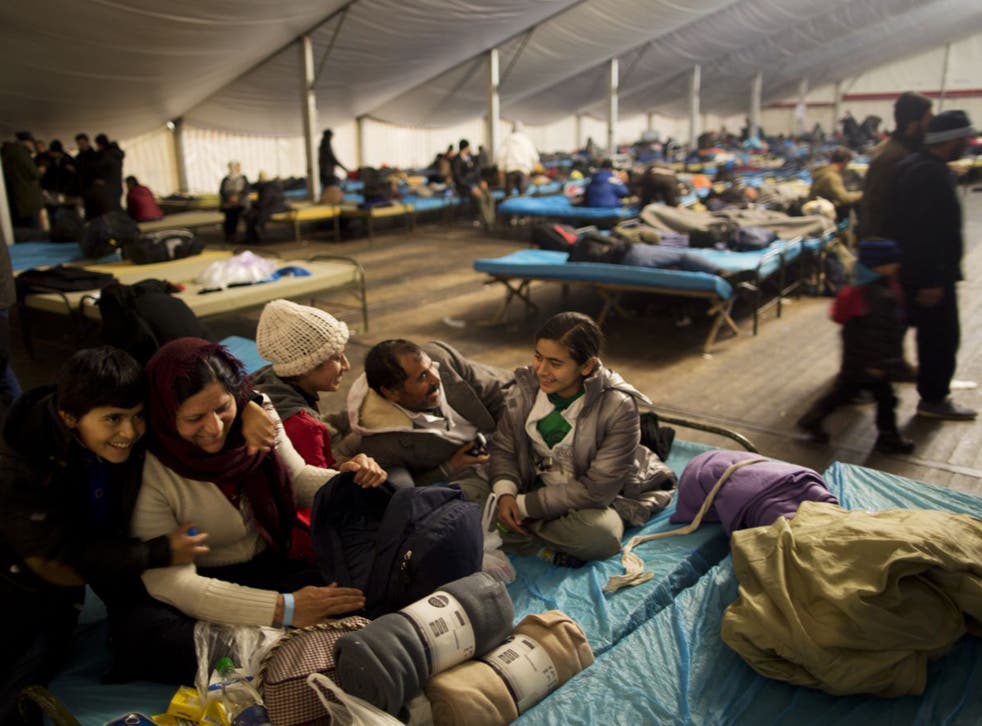 A doctor in Vienna who posted a Facebook update saying he was going to refuse to treat refugees is being investigated.
Dr Thomas Unden, a Floridsdorf based GP, put a sign up in his practice outlining a refusal of service to asylum seekers.
He is now being investigated by the Vienna Chamber of Physicians.
Dr Unden also shared a Facebook post backing up his stance saying that he will not treat people whose origins he is unsure of. However, he does promise to continue treating his long-term patients as normal.
He told Austrian radio he will not treat "people whose name and origins I don't know."
In Austrian medicine, patients must be treated unless doctors have a justified reason not to, such as being attacked by the patient.
All doctors also take a Hippocratic Oath, as part of which which they swear to "remember that I remain a member of society, with special obligations to all my fellow human beings."
Dr Unden has a history of making inflammatory comments, and also frequently shares anti-immigrant comments on his Facebook page, many citing the sex attacks in Cologne at a new year's party.
In addition to asylum seekers, Unden also told Kurier newspaper that he will not treat politicians from the "Social Democrats, Greens or Conservative People's Party".
These sentiments were further reflected in his Facebook post.
Dr Unden was reportedly fined €1,500 fine three years ago after making sexist comments on Austrian television, saying that "Austrian women are a "combination of saggy breasts and varicose veins," according to The Local.
In contrast, 535 staff from Médecins Sans Frontières/Doctors Without Borders have been mobilised to assist refugees in Europe during the ongoing refugee crisis, and have spent €31.5 million on their relief efforts.
Many more volunteers from different organisations have travelled to the parts of Europe most affected.
The refugee crisis in Europe has seen an estimated 1,014,836 people entering the EU by sea in 2015, with nearly 4,000 thought to have died or gone missing on the journey, according the UNHCR.
It is estimated that 850,000 people will try to reach Europe in 2016.
Many of these people are from war torn countries like Syria and Iraq.
Register for free to continue reading
Registration is a free and easy way to support our truly independent journalism
By registering, you will also enjoy limited access to Premium articles, exclusive newsletters, commenting, and virtual events with our leading journalists
Already have an account? sign in
Register for free to continue reading
Registration is a free and easy way to support our truly independent journalism
By registering, you will also enjoy limited access to Premium articles, exclusive newsletters, commenting, and virtual events with our leading journalists
Already have an account? sign in
Join our new commenting forum
Join thought-provoking conversations, follow other Independent readers and see their replies