Austrian presidential elections 'to be postponed because of problems with envelope glue'
Adhesive fault means 'we cannot estimate how many and which of these ballots could open,' interior minister says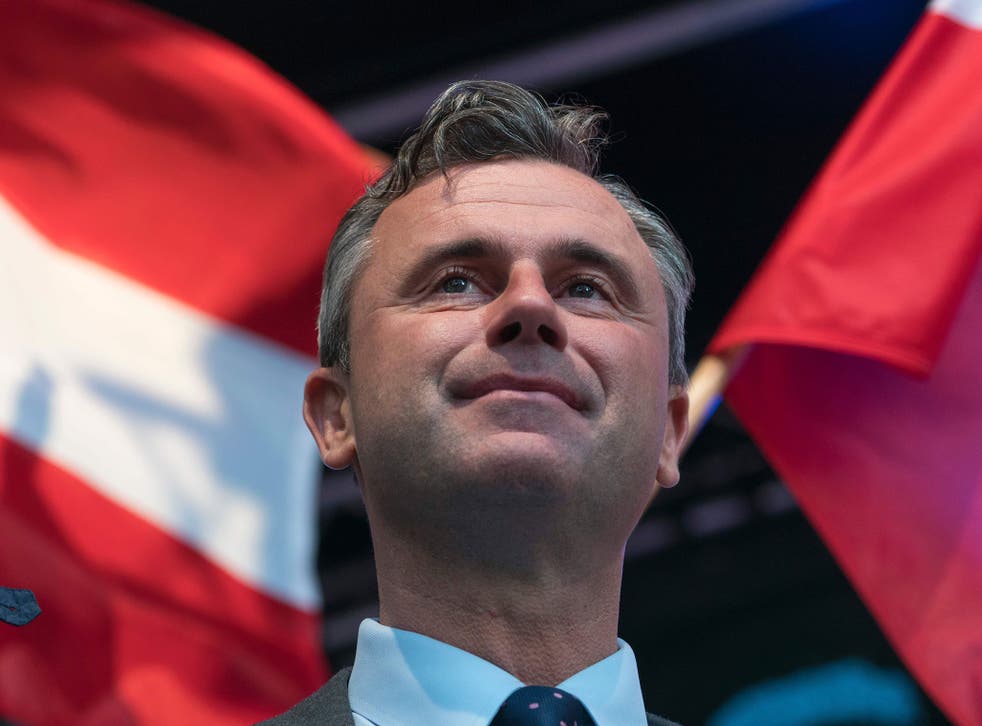 The Austrian presidential election has had to be postponed because of a faulty glue.
Austria has been without a president – a largely ceremonial role – since early July. The interior minister, Wolfgang Sobotka, said a new law will need to be created to allow the delay after problems with the adhesive sticking on postal vote envelopes, intended for the 2 October ballot.
"We are going to request that parliament approves a postponement of the election," Mr Sobotka said, adding that the new vote could take place on either 27 November or 4 December.
Mr Sobotka continued: "We cannot estimate how many and which of these ballots could open," meaning "we cannot carry out proper elections."
The decision is likely to provoke controversy in Austria, where the far-right Freedom Party (FPÖ) made significant gains in the previous May vote, which was also scrapped because of concerns over voting procedures.
The FPÖ's Norbert Hofer, who lost by 31,000 votes to independent candidate Alexander Van der Bellen, said there were irregularities with the ballot.
His claims included that absentee ballots from May voting were sorted before electoral commission officials arrived; that some officials stayed away during absentee vote counts, but signed documents saying they were present; and that some ballot envelopes were opened without authorization.
21 maps and charts which will challenge perceptions of Europe

Show all 21
In a victory for the FPÖ, the irregularity claims were upheld in Austria's highest court, with judges referring to the possibility of individuals voting twice and of potential violations by the Interior Ministry.
Spurred on by popular fears over immigration and terrorism, Mr Hofer and the FPÖ have enjoyed increasing popularity in Austria.
His victory would also add momentum to the campaigns of other far-right parties in other major European countries.
In France, where there are presidential elections in 2017, the Front National party have been gaining ground. The party's leader, Marine Le Pen, has promised a referendum on France's EU membership and is known for her hardline conservative stances.
And in Germany, federal elections are scheduled for the same year. Chancellor Angela Merkel's party, the Christian Democrats, suffered badly in recent regional elections and fell behind the anti-immigrant Alternative for Germany (AfD) party. Recent polls have indicated AfD enjoys the support of around 15 per cent of the public, more than enough to allow it entry into the Bundestag.
The Netherlands also have elections to the House of Representatives in 2017 and centrist observers fear the creeping influence of Geert Wilders and the far-right PVV party.
Register for free to continue reading
Registration is a free and easy way to support our truly independent journalism
By registering, you will also enjoy limited access to Premium articles, exclusive newsletters, commenting, and virtual events with our leading journalists
Already have an account? sign in
Register for free to continue reading
Registration is a free and easy way to support our truly independent journalism
By registering, you will also enjoy limited access to Premium articles, exclusive newsletters, commenting, and virtual events with our leading journalists
Already have an account? sign in
Join our new commenting forum
Join thought-provoking conversations, follow other Independent readers and see their replies