Authorities accuse Russian couple of robbery and murder in 'Bonnie and Clyde-style' crime spree
A former nursery school teacher and her partner, a qualified dentist, lead a criminal gang that killed police officers, security guards and homeowners it is alleged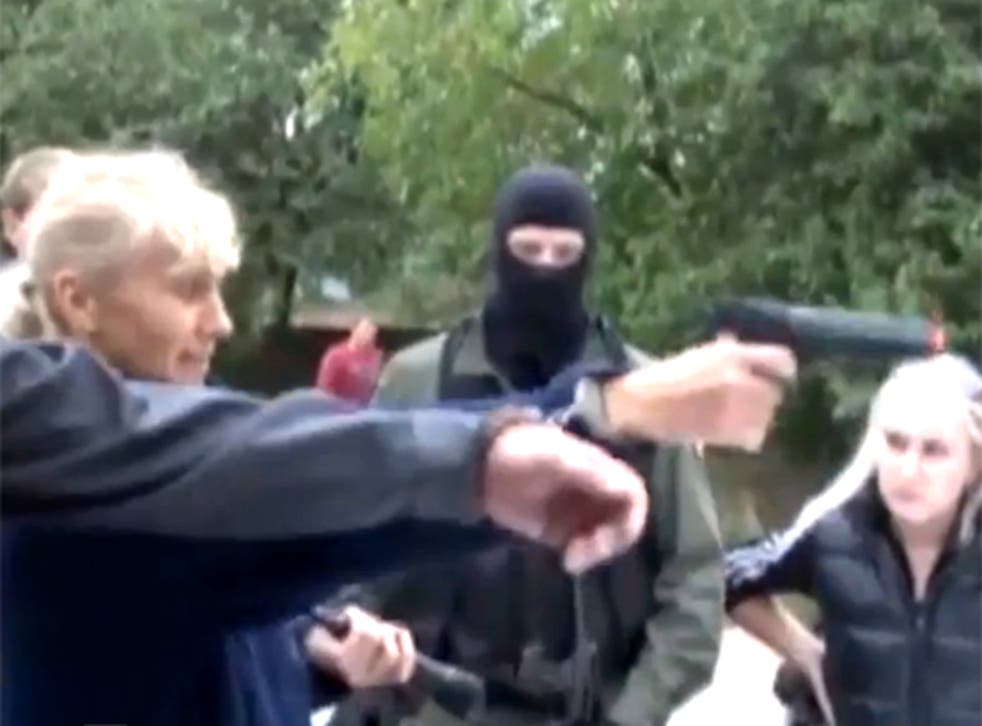 Investigators have accused a couple in southern Russia of a Bonnie and Clyde-style, six-year crime spree in which they allegedly robbed and murdered up to 30 people, including police officers.
Former nursery school teacher Inessa Tarverdiyeva, 46, and her partner Roman Podkopayev, 35, a qualified dentist, are accused of leading a criminal gang that killed police officers, security guards and homeowners, stealing their valuables and weaponry, the Rostov regional branch of Russia's Investigative Committee said in a statement today. Podkopayev was killed in a shootout with police earlier this month.
The gang was made up of relatives: Tarvardiyeva's daughter Viktoria allegedly helped her mother and stepfather commit the family's many violent crimes.
Meanwhile, Podkopayev's sister Anastasia and her police officer husband Sergei Sinelnik are said to have hidden the criminals, helped them to pick their targets and served as getaway drivers.
Sergei Sinelnik also warned Podkopayev and Inessa Tarverdiyeva about police operations against them and helped the pair to hide evidence of their activities.
Inessa and Viktoria Tarverdiyeva and the Sinelniks were charged today with murder and endangering the life of a law-enforcement officer, and also face charges related to gang activity. Some reports said Tarverdiyeva's 13-year-old daughter was also part of the gang, but she has not been charged.
The head of the Rostov region police said last week that the gang has been operating there since July 2007 and has killed up to 30 people. In a raid on the alleged gang's home, investigators seized weapons and ammunition, a large amount of gold jewellery and more than one million rubles (£20,000), as well as recordings describing some of their alleged crimes.
According to media reports, the gang lived in the neighbouring Stavropol region but travelled to the Rostov region to commit burglaries, under the guise that they were going on family camping trips. Tarverdiyeva reportedly said the family turned to crime after Podkopayev killed her previous husband, a police officer.
Tarverdiyeva also admitted to the previously unsolved 2009 murder of Swat team commander Dmitry Chudakov and his family on a Rostov roadside, which is confirmed by ballistics tests of weapons confiscated from the gang, the Rostov region police reported. In a television news special this week on Russia's most-watched Channel One, Tarverdiyeva re-enacted for journalists and the police the night time killing of the Chudakovs, dres-sed like a housewife in sweatpants and slippers but wielding a pistol and a semi-automatic rifle.
"I'm a bandit by nature," she said during the demonstration.
When asked in her jail cell why she killed people, she answered, "Money to live and hatred of police officers."
The Chudakovs were killed in June 2009 while sleeping in their car during their journey back to Nizhny Novgorod after a holiday on the Black Sea. According to Tarverdiyeva's testimony, she shot Chudakov and his wife, while Podkopayev killed their two children with a knife.
Not far from the site of the murder, law enforcement agents previously found three homemade knives on which were written the phrases "To my beloved bandit girl" and "To my beloved Amazon," prompting Russian media to dub the perpetrators a "gang of Amazons".
Register for free to continue reading
Registration is a free and easy way to support our truly independent journalism
By registering, you will also enjoy limited access to Premium articles, exclusive newsletters, commenting, and virtual events with our leading journalists
Already have an account? sign in
Join our new commenting forum
Join thought-provoking conversations, follow other Independent readers and see their replies