Aylan Kurdi: Syrian boy's family took deadly voyage after Canada refused refugee application
The boy's aunt said the family made the decision to make their boat journey to Kos after their attempts to migrate to Canada were turned down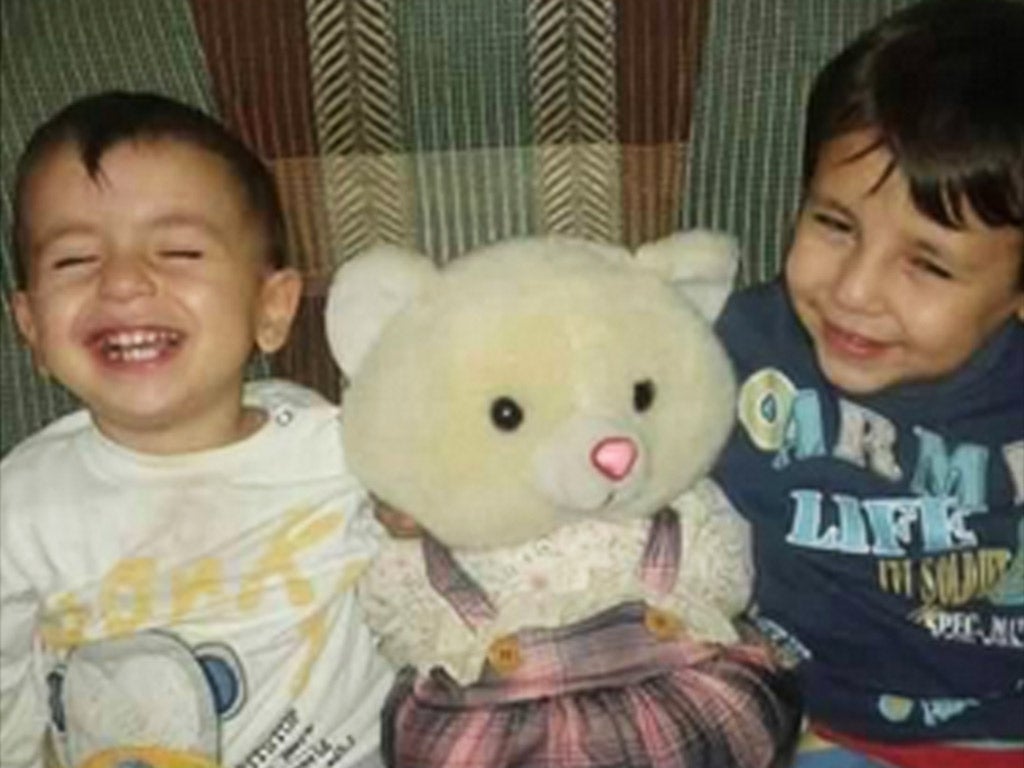 Relatives of the three-year-old Syrian boy who washed up drowned on Turkish beach have said his family resorted to attempting the fatal boat crossing to Europe after their application for asylum in Canada was refused.
A photo of Aylan Kurdi lying face-down in the sand has ignited outrage over the continuing humanitarian crisis, sparking calls for the Government to take in more refugees.
The child died alongside his five-year-old brother, Galip, their mother, Rihan, and at least nine other refugees when their boat overturned during the desperate voyage from Turkey to the Greek island of Kos.
The boys' father, Abdullah, survived.
Relatives in Canada said the family were the subject of a "G5" privately sponsored refugee application that was rejected by the country's Citizenship and Immigration service in June.
The children's aunt, Teema Kurdi, told the Ottawa Citizen that after they fled from the war-torn border town of Kobani, which was overrun by Isis last year, the UN would not register them as refugees and the Turkish government would not grant exit visas.
"I was trying to sponsor them, and I have my friends and my neighbours who helped me with the bank deposits, but we couldn't get them out," she told the newspaper.
"That is why they went in the boat."
G5 applications allow at least five Canadian citizens to sponsor refugees to move to the country on the condition that they give them emotional and financial support.
But only applicants who are formally recognised as refugees by the UN or a foreign state can be accepted.
The Citizenship and Immigration service has not yet responded to The Independent's request for a comment.
The refugee crisis - in pictures
Show all 70
Despite the deaths of more than 2,000 refugees crossing the Mediterranean this year, several European countries including the UK have refused to accept proposed quotas of asylum seekers.
Pressure is mounting on David Cameron to change his stance after he claimed that "taking more and more refugees" is not the answer to the crisis.
More than 20,000 people have signed a petition started by this newspaper for Britain to accept its fair share of refugees seeking safety in Europe.
Join our commenting forum
Join thought-provoking conversations, follow other Independent readers and see their replies