Aylan Kurdi: The harrowing photos of refugees that didn't go viral
As thousands of people continue risking their lives crossing Mediterranean, many face harsh conditions on their arrival in Europe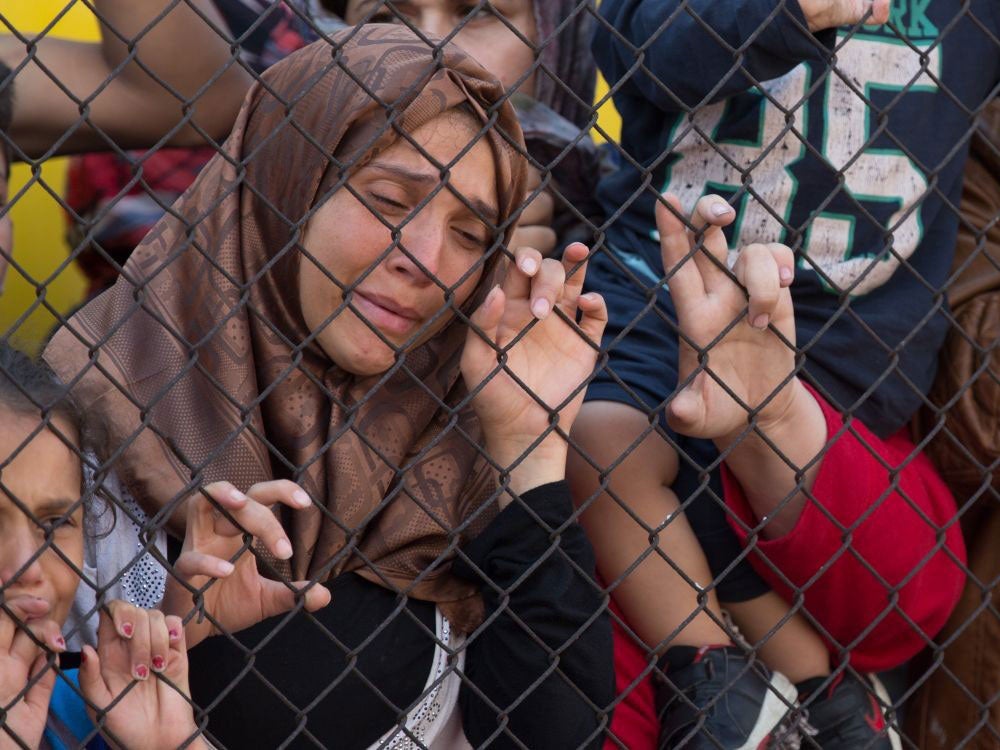 Images of three-year-old Aylan Kurdi lying dead on a Turkish beach went viral earlier this week, reigniting outrage over the deaths of thousands of desperate refugees trying to reach safety in Europe.
In the four days since Aylan died, David Cameron has vowed that Britain will take in "thousands more" Syrian refugees and governments throughout Europe have reaffirmed their commitment to easing the continuing crisis.
The harrowing photos galvanised public support for refugees, seeing people raise hundreds of thousands of pounds for charity and offering their time and even their homes to asylum seekers.
And as these pictures show, there are many more needing help.
This man died minutes after this photo was taken in Bicske, Hungary. He was one almost 300 refugees who broke through a line of riot police on Friday after two days of being held at a train station as they tried to reach Austria. The UN's refugee agency (UNHCR) said he is believed to have fallen and hit his head on train tracks while running from police.
Hungarian authorities had stopped the train in attempt to force refugees to go to a nearby camp to register their asylum applications. Those who resisted, like this woman and her young child, were met with physical force.
The refugees stuck in Bicske included those who had already been stranded in Budapest for two days after police barred them from entering the capital's main station to catch trains to Germany and Austria.
Those who eventually managed to get on trains had to be forcibly crammed inside, including young children and babies.
Many of the refugees in Budapest have travelled along the long land migration route from the Middle East through the Balkans. Some, like this family of refugees from Afghanistan, walk for hundreds of miles along motorways through countries like Greece and Macedonia.
Others risk their lives walking along rail lines. A man died on Friday when he was hit by a train as he walked along lines in northern Greece, near the border with Turkey, in the dark. The driver told police he could not brake in time.
Smugglers are also packing refugees into lorries for long journeys through Europe. The bodies of 71 men, women and children were found in an abandoned truck in Austria last week. Police believe they suffocated to death.
The land route is being used by more and more refugees, partly as a consequence of deaths in the Mediterranean and Aegean Seas. Thousands of people are still attempting to make the voyage from Turkey to Greek islands that killed Aylan and his family.
Those who make it are often met by long waits in harsh conditions to register their asylum applications before they can move on.
This newspaper has started a campaign for the UK to welcome a fair share of refugees.
Join our commenting forum
Join thought-provoking conversations, follow other Independent readers and see their replies