Babies born with deformities spark investigation in Germany
'We find the brief period in which we are now seeing these three cases striking'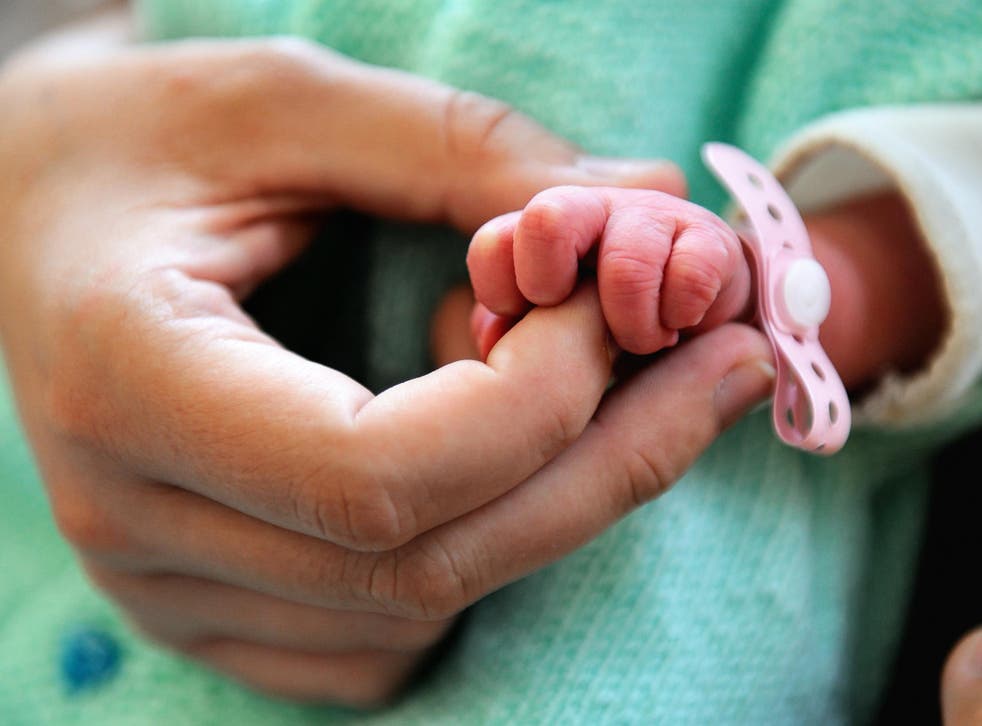 A recent spate of babies being born with birth defects in a western German province has sparked an investigation by authorities.
Three babies were born with the palms and fingers of one hand undeveloped between June and September 2019 at St Mary's Hospital in Gelsenkirchen, near Dortmund.
"We have not seen deformations of this kind for many years," a statement from the hospital said. "Multiple occurrences now may also be a random accumulation. However, we find the brief period in which we are now seeing these three cases striking."
The hospital noted there were no "ethnic, cultural or social similarities" between the three families, but that all of them lived in the same locality.
St Mary's also suggested that such impairments could have been caused by the umbilical cord or fibres from the amniotic sac becoming wrapped around a limb, the latter being known as constriction ring syndrome.
Health news in pictures

Show all 40
Sonja Ligget-Igelmund, the midwife who first brought the cases to light after hearing about them on online midwifery forums, told Süddeutsche Zeitung that since going public with her findings she had been alerted to at least 30 other possible cases in babies born this year.
While these additional claims have not been verified by the authorities, the North Rhine-Westphalian told CNN it is taking the reports "very seriously" and intends to contact all medical centres in the region to establish whether any similar deformities to those in Gelsenkirchen had been recorded.
Germany has no registry for such birth defects or miscarriages, making it difficult for authorities to establish any wider pattern.
Ms Ligget-Igelmund, a renowned midwife, told a local newspaper she feared that the lack of national registry could mean that other such cases had gone unnoticed, warning of "danger in arrears".
"Since malformations in newborns are not reported centrally [by hospitals] and no clinic knows about the other, it is currently unclear whether the case is not has far greater dimensions in Germany – and danger is in arrears," she said.
The cases follow a similar recent situation in France. In October 2018, the French health department, Santé Publique France, found that between three and eight babies had been born without hands or arms in three rural regions.
French authorities established a total of 18 such cases between 2000 and 2014, which a formal panel was created to investigate.
Support free-thinking journalism and attend Independent events
The French health minister Agnès Buzyn said at the time: "It could be an environmental factor. Maybe it is due to what these women ate, drank or breathed in."
The origins of such impairments remain mysterious, but in the past they have been linked to genetics, the use of certain drugs, and exposure to certain pollutants and chemicals.
The Gelsenkirchen cases are also reminiscent of the thalidomide scandal that rocked West Germany six decades ago.
The drug was used to treat morning sickness in early pregnancy, but resulted in an unknown number of miscarriages and birth defects in over 10,000 babies.
Register for free to continue reading
Registration is a free and easy way to support our truly independent journalism
By registering, you will also enjoy limited access to Premium articles, exclusive newsletters, commenting, and virtual events with our leading journalists
Already have an account? sign in
Register for free to continue reading
Registration is a free and easy way to support our truly independent journalism
By registering, you will also enjoy limited access to Premium articles, exclusive newsletters, commenting, and virtual events with our leading journalists
Already have an account? sign in
Join our new commenting forum
Join thought-provoking conversations, follow other Independent readers and see their replies