Banks braced as King Eric's day of reckoning arrives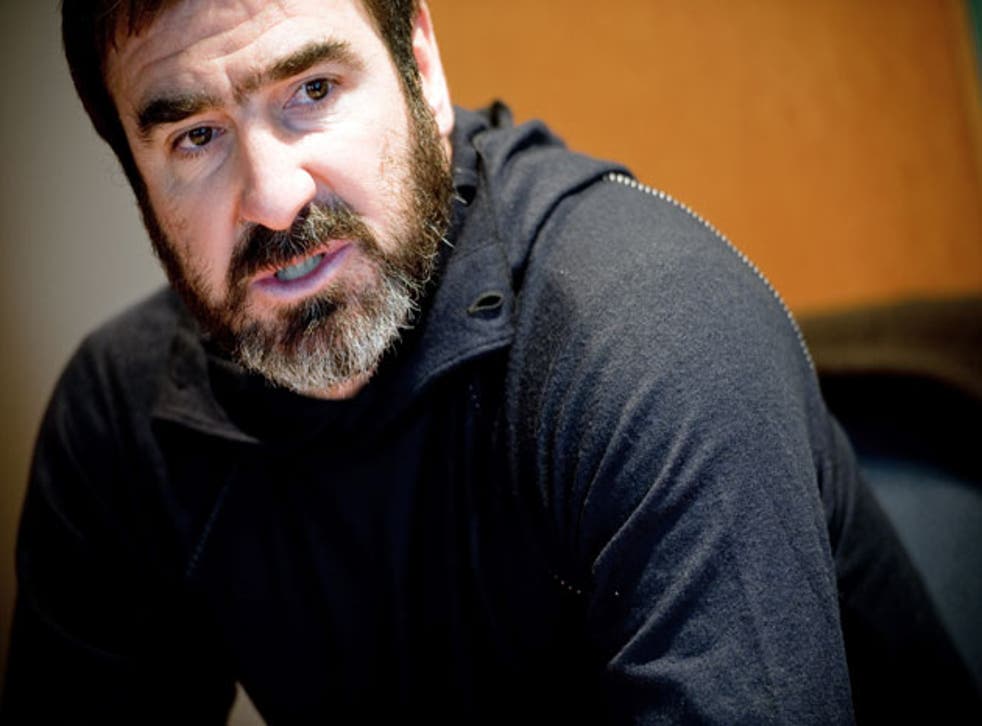 The world's banks will collapse tomorrow when millions of people withdraw their money simultaneously to "destroy" the system. Or maybe not.
It all began two months ago with a muddled interview on a French regional newspaper website by Eric Cantona, the footballer turned film actor. Cantona, 44, suggested that it was time for a "bloodless" revolt against capitalism. "If 20 million people withdraw their money, the system collapses, no need for weapons, blood, or anything," he said. Was this a joke? Had Eric, the sardine philosopher, become a cod revolutionary?
More than 34,000 people around the world, mainly in France, Italy and Britain, have taken Cantona's big idea seriously. They have pledged their support to internet sites which have called for a co-ordinated "bank run" tomorrow. Another 27,000 are said to be "considering" joining in.
Politicians and bankers, who initially ignored the growing "buzz" surrounding the Cantona bank raid, have been making increasingly jittery remarks in recent days. They say there is no danger that the banking system will collapse, even if the super-wealthy Cantona withdraws all his own millions (which he insists that he will). They fear, nonetheless, that mass demands for cash could gum up the system in some countries and cause, at least local, liquidity problems.
"This is grotesque and irresponsible," said François Baroin, the French budget minister. Baudoin Prot, the head of the biggest French bank, BNP Paribas, said the Cantona appeal was "ill-judged and counter-productive" and could leave cash-hoarding protesters vulnerable to muggings and burglaries.
Hard-left politicians in France initially welcomed the idea of the 7 December banque attaque. They cooled their support after the idea also won the backing of politicians on the extreme nationalist right. It is doubtful whether Cantona – who has made millions from his football and acting careers and a string of TV ads for razors, sportswear and tea – expected to start a revolution. The former Manchester United striker's interview with Presse Océan on 7 October, which has become a big hit on YouTube, starts incoherently but then becomes portentous.
"If you want to talk about revolution, there is no point in taking up arms and killing people," he says. "There is something very simple we can do. The system is based on the power of the banks. If 20 million people withdraw their money, the system collapses. No need for weapons, or blood or anything."
His idea was taken up a month ago by a scriptwriter called Geraldine Feuillién, who created a website called Bankrun2010. The idea of mass cash withdrawals on 7 December has since spread all over the world. Asked if he would be taking part, Cantona told the French newspaper Libération last week: "In view of the strange solidarity which is developing ... yes I will be there on 7 December".
Ms Feuillié* insists that the international banking system is so weak that even a small bank-run – much smaller than the 20 million people envisaged by Cantona – could have devastating consequences. "The system is already clinically dead," she said. "Even a partial success could bring the banks down because Europe especially is short of liquidity."
Not so, insist the French banks. Most banks around the world have limits on how much cash you can withdraw without giving several day's notice, they point out. There has been no surge of advance requests.
Is Eric Cantona about to enter economic as well as footballing history? Or will he score an own goal? Answer when the banks open tomorrow.
Register for free to continue reading
Registration is a free and easy way to support our truly independent journalism
By registering, you will also enjoy limited access to Premium articles, exclusive newsletters, commenting, and virtual events with our leading journalists
Already have an account? sign in
Register for free to continue reading
Registration is a free and easy way to support our truly independent journalism
By registering, you will also enjoy limited access to Premium articles, exclusive newsletters, commenting, and virtual events with our leading journalists
Already have an account? sign in
Join our new commenting forum
Join thought-provoking conversations, follow other Independent readers and see their replies