'Genius' bear escapes from forest rangers over three electric fences
Brown bear known as M49 wins fans on social media after making daring break for freedom
Tom Barnes
Wednesday 17 July 2019 16:11 Comments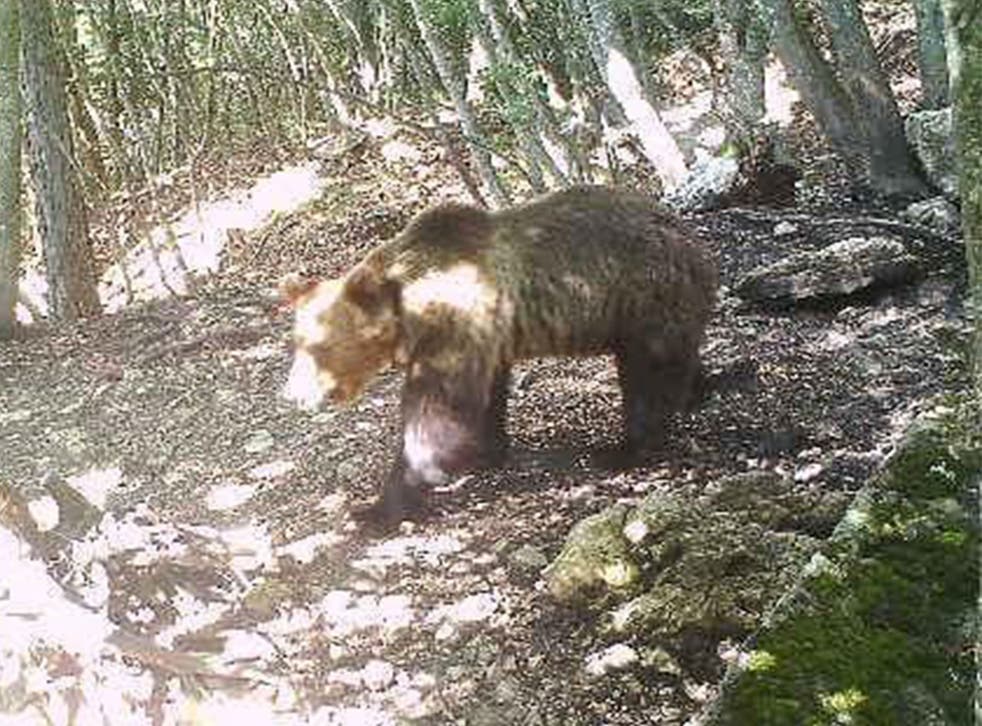 A runaway bear thought to have escaped from captivity by scaling several electric fences is being hunted by Italian forest rangers.
The brown bear, known only as M49, was captured and placed in an enclosure after it approached inhabited areas in the northern province of Trentino on Sunday.
However, hours after being detained, the animal was reportedly able to climb over three, four-metre-high electric fences before disappearing into the forest.
Park rangers now searching for M49 have been hindered by the fact the bear is not wearing its tracking collar, which was removed after it was first captured.
Authorities have been ordered to take lethal action against the animal if required.
Comedy Wildlife Photography Awards 2019

Show all 15
"If M49 approaches inhabited areas, the forestry service is authorised to kill it," Maurizio Fugatti, the governor of the Trentino region, said.
"The fact that the bear managed to climb over an electric fence with seven cables carrying 7000 volts shows how dangerous it is."
Mr Fugatti's orders were immediately contradicted by Italy's environment minister, Sergio Costa, who said M49's escape "cannot justify an intervention that causes death".
Wildlife organisations have roundly criticised officials in Trentino for their inability to deal with the bear, while also expressing concern over the governor's willingness to shoot it.
Italy's League for the Abolition of Hunting (LAC) appeared sceptical of the official story, claiming the bear must have demonstrated "shrewdness and considerable physical ability" to scale the fences.
"This bear is obviously an escape genius, gifted with superpowers like a hero from Marvel Comics," the group said.
WWF Italy branded Mr Fugatti's command to kill M49 "unacceptable", accusing authorities of allowing the bear to escape through "inexperience" and "bad management".
"A solid electrified fence with adequate power is an insurmountable barrier even for the craftiest bears," the organisation added in a statement.
"Evidently the structure was not functioning properly, given that the bears do not fly."
Meanwhile, news of M49's escape has earned it fans on social media, with Twitter users voicing support with the hashtag #fugaperlaliberta, meaning #escapeforfreedom in Italian.
"Run bear, run!" one tweeted. "They call you M49, a letter and a number. Escape death at the hands of man," another added.
M49 is part of a project called Life Ursus, which has been working to reintroduce brown bears to the forests of northern Italy since the 1990s after the population was all but exterminated by hunters.
The region is now thought to be home to around 50 wild bears.
Register for free to continue reading
Registration is a free and easy way to support our truly independent journalism
By registering, you will also enjoy limited access to Premium articles, exclusive newsletters, commenting, and virtual events with our leading journalists
Already have an account? sign in
Join our new commenting forum
Join thought-provoking conversations, follow other Independent readers and see their replies