Beate Klarsfeld honoured: Germany's top Nazi hunter awarded Federal Cross of Merit for bringing war criminals to justice
In 1968, she struck West German President Georg Kiesinger across the ear in protest against his work for Adolf Hitler's propaganda machine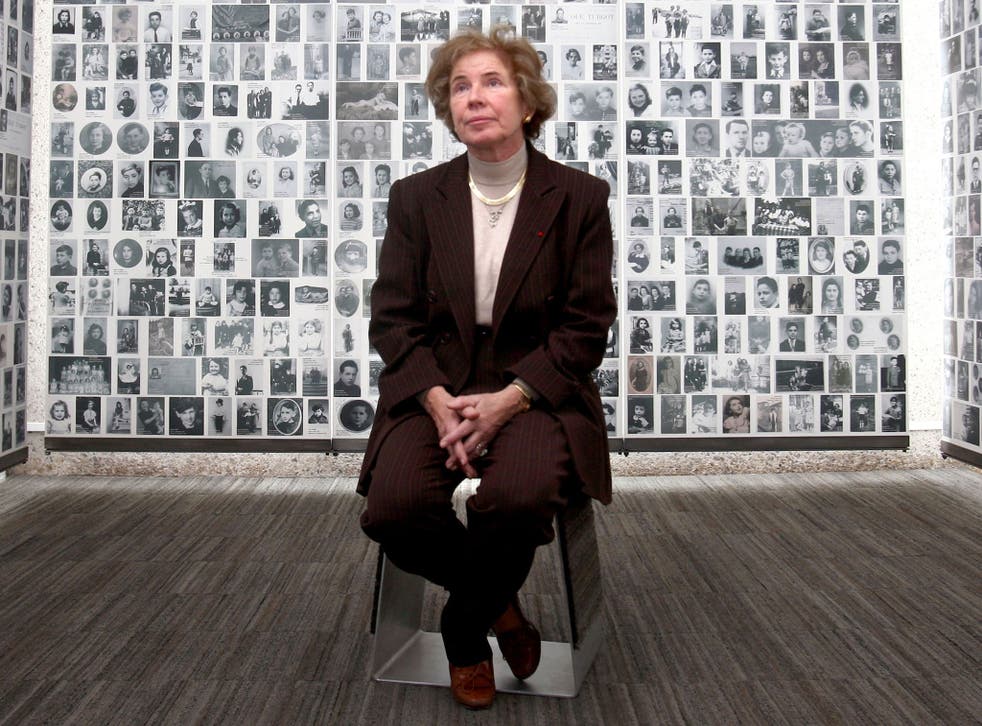 It is probably the most famous "ear boxing" bout in post-war European history. In 1968, Beate Klarsfeld shocked West Germany by walking into a Christian Democrat Party conference and belting the country's conservative president across the ear. Now, 47 years on she is to be awarded the nation's highest accolade.
Berlin's presidential office announced that German-born Nazi hunter, 76, and her French husband Serge Klarsfeld, 79, are to be presented with Germany's "Federal Cross of Merit" in belated recognition of their efforts in bringing Nazi war criminals to justice.
The award is an attempt to end years of controversy surrounding Mrs Klarsfeld. Shouting "Nazi, Nazi, Nazi" she struck President Georg Kiesinger across the ear in 1968, in protest against his former Nazi party membership and his work for Adolf Hitler's propaganda machine. She was arrested and sentenced to a year's imprisonment, but it was reduced to a four months suspended sentence on appeal. Despite being honoured abroad, she remained ostracised in Germany.
The Klarsfelds are among the world's most famous Nazi hunters. Their biggest success was the unmasking of the former SS officer Klaus Barbie, the infamous "Butcher of Lyon".
Germany's formerly communist Left Party nominated Mrs Klarsfeld for the "Federal Cross of Merit" in 2009 but it was blocked. Germany's current President, Joachim Gauck then said after his election in 2012 that he would make his own decision.
Register for free to continue reading
Registration is a free and easy way to support our truly independent journalism
By registering, you will also enjoy limited access to Premium articles, exclusive newsletters, commenting, and virtual events with our leading journalists
Already have an account? sign in
Register for free to continue reading
Registration is a free and easy way to support our truly independent journalism
By registering, you will also enjoy limited access to Premium articles, exclusive newsletters, commenting, and virtual events with our leading journalists
Already have an account? sign in