Belarus elections: Europe's 'last dictator' Alexander Lukashenko likely to be re-elected
Most opposition parties have refused to stand against the President of 21 years in an election broadly considered a farce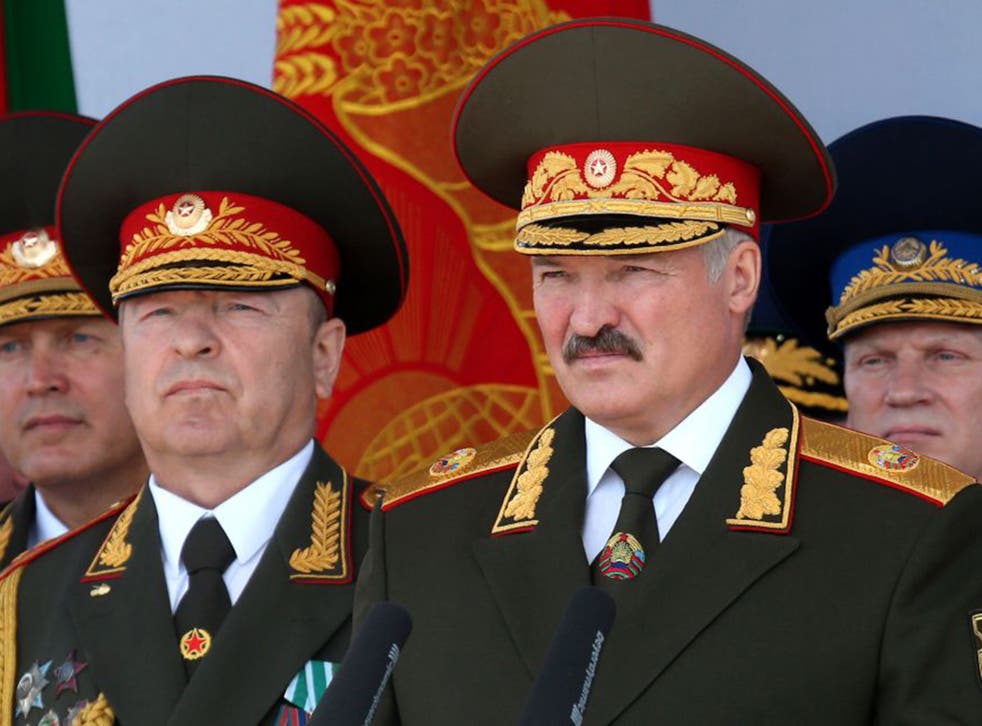 On a mild day in Minsk, a few plastic stalls bearing the green and red Belarusian flag stand in front of the city's central Komarovsky Market. The bustling market seems the prime spot for politicians to set out their literal and metaphorical stalls.
But only the stall of Sergei Gaidukevich's Liberal Democracy Party, attempts to hand out flyers. The rest, who are all in favour of the incumbent President Alexander Lukashenko, have nothing.
Despite the appearance of alternatives to Mr Lukashenko, who has been President for 21 years – Mr Gaidukevich, along with the Belarusian Patriotic Party's Nikolay Ulakhovich – Sunday's election is broadly considered a farce.
With Mr Lukashenko a self-defined authoritarian leader, most Belarusian opposition parties have refused to take part in the election, and only one of the four candidates running for president, the little-known political activist Tatiana Korotkevich from the Tell the Truth party, is considered to be outside of Mr Lukashenko's fold.
An advocate for modernisation and "peaceful changes", Ms Korotkevich has held Mr Lukashenko to account for impeding development. But with an opposition split over whether to boycott the election or support Ms Korotkevich, and the effects of the war in neighbouring Ukraine shoring up support for Mr Lukashenko, the atmosphere has changed in favour of the President.
"The events in Ukraine have frightened people," Minsk-based political analyst Valery Karbalevich said. "People are afraid that real political change could lead to the disorder and instability that engulfed parts of Ukraine. Lukashenko knows this and is promising people that order and security will be maintained."
Events in Ukraine have also helped Mr Lukashenko's relations with the West. Until the crisis, Mr Lukashenko, dubbed "the last dictator of Europe", was sanctioned to the hilt by the EU and the US over human rights abuses and intolerance to political opposition.
But with the Ukraine crisis souring relations between Vladimir Putin and the West, Mr Lukashenko has emerged as a preferable ally.
Register for free to continue reading
Registration is a free and easy way to support our truly independent journalism
By registering, you will also enjoy limited access to Premium articles, exclusive newsletters, commenting, and virtual events with our leading journalists
Already have an account? sign in
Register for free to continue reading
Registration is a free and easy way to support our truly independent journalism
By registering, you will also enjoy limited access to Premium articles, exclusive newsletters, commenting, and virtual events with our leading journalists
Already have an account? sign in
Join our new commenting forum
Join thought-provoking conversations, follow other Independent readers and see their replies