Belarus: Police authorises use of lethal weapons on protesters
Government forces arrested hundreds of protesters over the weekend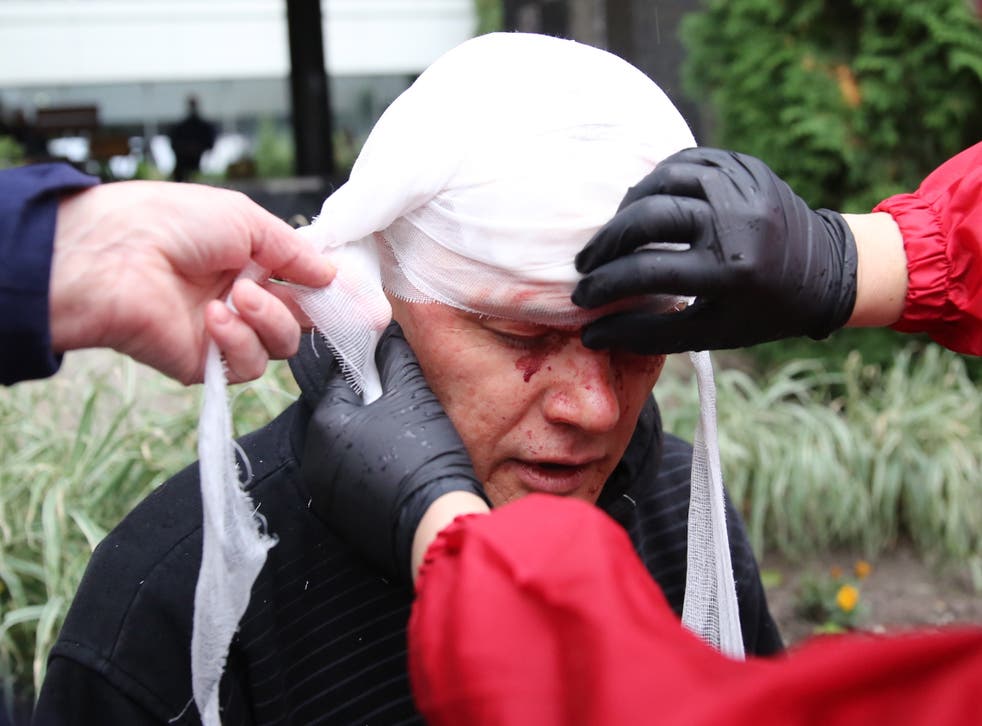 Belarusian authorities have threatened to start shooting demonstrators, massively escalating the stakes in the two-month standoff between dictator Alexander Lukashenko and the nation.
In a video message released on social media on Monday, deputy interior minister Gennady Kazakevich claimed protests had become "extremely radical".
"Interior ministry officers and soldiers will not leave the streets," he said. "If necessary, they will use special equipment and firearms."
By the evening, authorities were living up to their hardline promise — using stun grenades and tear gas to break up a protest march attended by OAPs.
The outlines of the more aggressive approach to protest control emerged over the weekend.
On Sunday, troops and riot police clashed with thousands of anti-Lukashenko protesters.
They arrested nearly 600, often with violent force. In a few cases, demonstrators were successful in fighting back to secure the release of their own.
Deputy minister Kazakevich, on his part, described the scenes as preparation of a "colour revolution".
"We saw flying stones, bottles and knives," he said. "By the evening they were already burning barricades."
In all but a few instances, Belarusian protesters have remained peaceful despite obvious provocations.
Since the country's 26-year ruler Lukashenko ludicrously claimed an 80 per cent landslide in elections on August 9, his men have arrested thousands, tortured hundreds and killed at least five.
Register for free to continue reading
Registration is a free and easy way to support our truly independent journalism
By registering, you will also enjoy limited access to Premium articles, exclusive newsletters, commenting, and virtual events with our leading journalists
Already have an account? sign in
Register for free to continue reading
Registration is a free and easy way to support our truly independent journalism
By registering, you will also enjoy limited access to Premium articles, exclusive newsletters, commenting, and virtual events with our leading journalists
Already have an account? sign in
Join our new commenting forum
Join thought-provoking conversations, follow other Independent readers and see their replies